Lane Mack from Lafayette to LA and back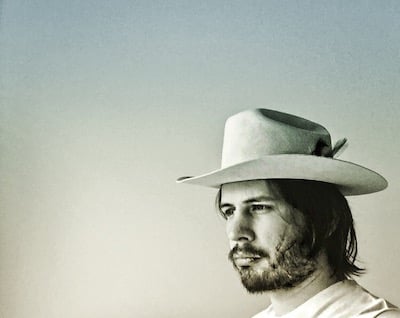 Hello, and welcome to "Ca C'est Bon" the new, official blog for Acadiana Profile magazine. We are thrilled to share this new web offering, which will provide weekly dispatches on entertainment, events, art and all around fun things going on in the region. Check back every Friday to find things to do over the coming weekend and beyond. Learn more about our blogger, Claire Salinas over on the right hand side of the blog in her bio. We love to hear from our readers, so be sure to post your thoughts and questions in the comments. Is there something you'd like for us to cover? Email us (Melanie@myneworleans.com) so we can check it out and consider it for inclusion. Have a great weekend. We'll see you next week!
— Melanie Warner Spencer, managing editor of Acadiana Profile
---
Lafayette native Lane Mack's time on NBC's "The Voice" not only allowed him to claim a spot in the top 48, but also lead to him writing new music, having his blind audition song hit number one on the iTunes Blues Charts and to making tons of industry connections.
Those connections spurred him to share the love and keep the party going by bringing some of the talent from this season of "The Voice" to perform a reunion show in Lafayette.
Artists currently slated for the Feb. 17 reunion show at Warehosue 535 are Kylie Rothfield, Brendan Fletcher, Christian Cuevas, Gabe Broussard and Aaron Gibson.
Trying out for a show like "The Voice" was something Mack always meant to do but this was the year he decided to finally make it happen.
There was an agonizing 54 seconds of waiting during Mack's live audition, but Miley Cyrus did indeed turn her chair around to choose him as a contestant on the show.
"There's a part in the movie 'Old Schoo' where Will Ferrell is playing an idiot who's debating," says Mack. "He goes up for his turn, totally nails it and afterwards asks, 'What happened? I blacked out.' That was basically my audition until Miley turned her chair. I wasn't focused on the music or what I was singing. The only thing I could think of was, 'Turn the chair, turn the chair,' and finally when the chair turned, it was back to the performance."
The months leading up to the live audition were a long road for Mack who went through multiple rounds of auditions and spent about three weeks preparing his song for the live audition round.
"It can be a little grueling at times because you're rehearsing that song over and over again," says Mack. "I got to a point where I was playing everything but that song because I was tired of it, and I actually wrote a couple of things while I was out there."
In addition to having Miley as his coach on the show, Mack had the chance to spend time with Joan Jet, better known as the Queen of Rock and Roll, who Miley brought in as her guest coach.
"Meeting Joan Jet was pretty incredible," says Mack. "She gives the best hugs and has kind of a motherly quality to her," says Mack. "Miley emailed me one day to tell me Joan had been listening to the rehearsal recording and loved my voice. Then Miley said she had been driving down the highway jamming out to the recording on full blast, which is kind of the dream."
Working with the pair fit Mack's style perfectly since his goal on the show was simply to be himself musically, which he describes as part rock and roll and part blues.
"Neither one of them tried to push anything on us as far as coaching goes, they just wanted us to be the best versions of ourselves," says Mack. "That was perfect for me because I wasn't trying to be something that I'm not."
When he wasn't rehearsing, Mack's time on the set was spent connecting with other artists and getting to know the crew, which made each segment of filming feel like a mini reunion.
"Hands down the best part was connecting with and meeting new people," says Mack. "I tried to spend a little bit of quality time with everybody that I could that was out there. The crew and the contestants got really close, and within the first weeks we were like brothers and sisters. The whole experience was amazing for that reason alone."
Mack's experience on the show came with many highs but was not free of regret.
"I have mixed feelings about some things on the show," says Mack. "There's some back and forth on song selection and you don't get a whole lot of time to work out things with the band, but of course I was trying to be as easy as possible to work with. It was definitely a growing experience for me though."
According to Mack about 40,000 people auditioned for this season of "The Voice," so while being cut was a disappointment, making it to the top 48 is an experience he places a high value on.
"It brought out a lot of confidence in my vocals and vocal styling," says Mack. "Knowing that you're out there going toe to toe with some of the best singers, you can't help but have some confidence in your abilities. I'm happy it happened when it happened because I'll cherish the experience more than I would have if I had been 16, 18 or even 21."
The reunion show in Lafayette will highlight each of the five artists' musical stylings and unlike many area shows, is open to all ages.
"We're going to start the show as a song writers in the round, where each artist does four or five solo songs to fit with their style," says Mack. "Then we'll do a few songs each with the full band. With this type of format, you're really going to get a bang for your buck."
The show is scheduled for Feb. 17 from 8 to 11 p.m. at Warehouse 535, 535 Garfield St, Lafayette, 337-534-4507. Tickets are $10 in advance or $15 at the door. Click here for more show details and ticket information.
---
Upcoming Events Feb. 10-16
Friday, Feb. 10
Bayou Mardi Gras Parade, New Iberia, 6:30 p.m.
The Bayou Mardi Gras Association is making an old parade new as they take the reigns from the Krewe of Andalusia to host a parade that runs through the streets of New Iberia.
The parade kicks off today at 6 p.m., at the corner of Ann and E Main Street and will roll down Main to Jefferson Street, and end inside New Iberia City Park.
Saturday, Feb. 11
Lafayette Art Walk, Lafayette, 6 p.m.
Explore Downtown Lafayette and support local artists during 2nd Saturday ArtWalk.
Exhibit locations for this event include Acadiana Center for the Arts, Ballet Academie, Cathedral of St. John the Evangelist Museum, Francis Pavy Studio, Gallery 333 and many more.
Lost Bayou Ramblers with the Widowers & The Loudness War at The Varsity, Feb. 11, Baton Rouge, 8 p.m.
Grammy nominated and internationally acclaimed Lost Bayou Ramblers will be performing at The Varsity alongside The Widowers and The Loudness War.
The band is known for incorporating modern sounds and rhythms with Cajun melodies and lyrics.
American Vinyl at L'auberge Casino Resort, Feb. 11, Lake Charles, 7 p.m.
Treat your Valentine to dinner and entertainment from American Vinyl.
The band consists of members of your favorite classic rock groups that range from the 60's to the present.