Crafts and Culture Collides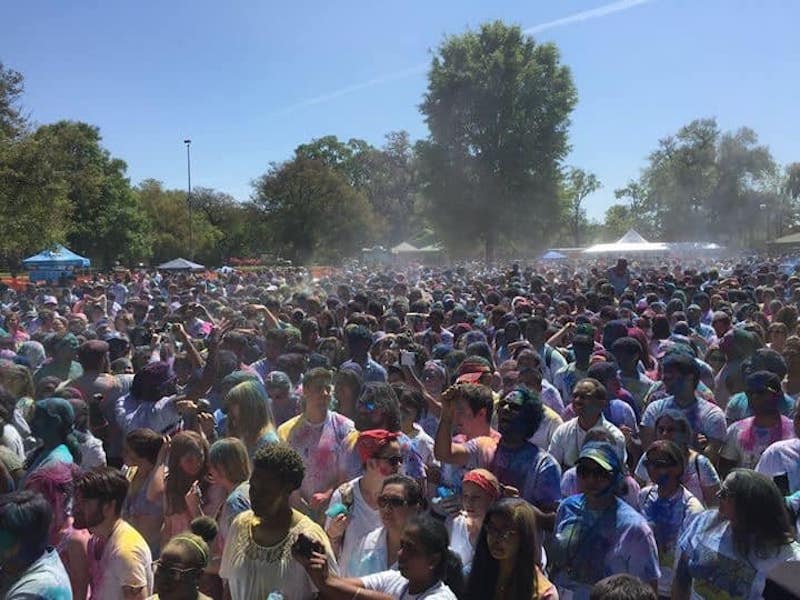 Another beautiful spring weekend means another series of events that celebrate the creativity of our culture. The Acadiana Center for the Arts is certainly busy this week. Two of the five events this week will be held in the most modern building downtown, including one that melds art and technology together, and a new event provides a theatrical take on April Fool's Day. Girard Park will host the color explosion that is Holi Fest Saturday morning, and if you still have some energy, a small maker's faire and board game festival round out the festivities. It's a fabulous weekend to try or discover something new!
3/29: ArTech Fusion '19: The University of Louisiana at Lafayette College of the Arts will present dynamic performances and talks that highlight the symbiotic relationship between the arts and technology at the ACA from 6:30-9:30 p.m. Featured media include film, dance, animations and music! The College of the Arts will also honor and award the SPARK Lifetime Achievement Award to the late Raymond Goodrich and the Lafayette Music Company. Tickets are $5 for UL Lafayette students, $10 for faculty and staff, and $20 for general admission.
3/30: Lafayette Mini Maker Faire: Crafters of all kinds will convene at the Lafayette Science Museum Saturday morning from 10-3 p.m. for the Mini Maker Faire, a free event aimed to inspire! Engineers, artists and scientists will demonstrate their skills and creations for attendees in this free family friendly event.
3/30: Lafayette Holi Festival: The annual Holi Festival will yet again fill Girard Park with color Saturday from 10:30 a.m.-4 p.m. The ancient Hindu festival is predominantly celebrated in India and Nepal but has garnered worldwide attention due to its participants' use of cheery, colored powder to celebrate springtime. This event is free to the public. Wear a white T-shirt and sunglasses to protect your eyes!
3/30: Southern Board Game Festival: If an all-day board game marathon sounds like fun, look no further. You'll meet and play with like-minded gamers at the Southern Board Game Festival in the UL Lafayette Student Union. Over 200 unique board games will be available to play, and board game enthusiasts will be on hand to recommend what games you'll love.  All attendees must pre-register on Eventbrite. Tickets range from $22.29-$32.64.
4/1: April Fools: On Monday, The Acadiana Center of the Arts will host Acting up in Acadiana's showcase of famous fools, ranging from Shakespeare's titular sad boy Hamlet to ancient Greek archetypes. Literary enthusiasts should enjoy a reprise performance of "Sunset High Presents Hamlet" from Cajun Face II as well as a new "Sunset High Presents" performance. Attendees will also get sneak peak into Acting Up's Ensemble training. The show starts at 7 p.m. Tickets are available at Acadianacenterforthearts.com.