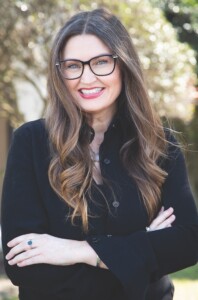 Melanie Warner Spencer
Editor, Acadiana Profile
Editor, Louisiana Life
Editor, New Orleans Bride Magazine
Editor, New Orleans Homes
For more than 20 years, Melanie Warner Spencer has covered news, lifestyle, design and entertainment at various publications, including as the design columnist at The Austin American-Statesman, a senior staff reporter at The Houston Chronicle and as the editor-in-chief of Modern Luxury Houston Brides magazine. Her work also has appeared in The Chicago Tribune, The Huffington Post and Reuters in the United States and across the globe. Melanie is also an award-winning fine art and editorial photographer. She has been honored by the Texas Press Association for her editorial photography, by the Press Club of New Orleans for writing and editing and by the International and Regional Magazine Association for writing, editing and photography. Melanie is Past President of Press Club of New Orleans and a former board member of SPJ Louisiana. When not making magazines, Melanie enjoys cooking, trying out new restaurants and best happy hours and taking road trips. You can reach her at (504) 830-7259 or melanie@myneworleans.com.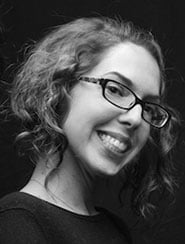 Sarah George
Art Director, Biz New Orleans, Louisiana Life, Acadiana Profile
Sarah is a New Orleans native with a visual communications degree from Delgado Community College. When not at the office, she can be found in her garden planting something or the other. She is a science fiction fan and is eagerly awaiting flying cars and hover boards. You can reach Sarah at (504) 830-7269 or sarahg@myneworleans.com.
*Photograph by Danley Romero
Kelly Massicot
Digital Media Editor, all publications + BizNewOrleans.com/MyNewOrleans.com
Associate Editor, New Orleans Bride Magazine
Producer, Podcasts
Kelly Massicot is a proud New Orleanian, born and raised on crawfish, snowballs and red beans every Monday. After attending Mount Carmel Academy, she stayed close to home and earned a degree in marketing from the University of New Orleans. Along with running the internet, Kelly also writes the New Orleans Bride Magazine blog "Let Them Eat Cake," which posts new and exciting wedding-related content every day. When not diligently working, Kelly can be found trying new restaurants around the city, binging on the latest Netflix series, organizing wine and cheese nights and obsessing over her chiweenie pup Hugo Peabody. You can reach Kelly at (504) 830-7228 orkelly@myneworleans.com.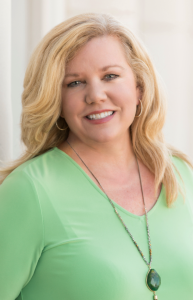 Rebecca Taylor
Sales Manager, Acadiana Profile & Louisiana Life Magazine
A Lafayette Native and currently residing in Lafayette.  She has worked in print media for 24 years, 17 years with Acadiana Profile Magazine and over 11 years with Renaissance Publishing. Rebecca has a passion for print media, digital and loves working with a variety of clients helping the clients grow their business and brand. She is married with two children. Rebecca enjoys playing tennis, traveling, long walks, and spending time with family. You can reach Rebecca at (337) 298-4424 or rebecca@acadianaprofile.com.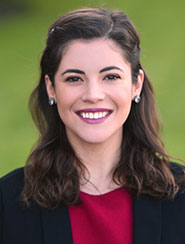 Rosa Balaguer Arostegui
Production Manager
Rosa Balaguer Arostegui is a first generation New Orleanian with her roots growing from the Dominican Republic. She attended the Academy of the Sacred Heart for high school and Loyola University of New Orleans for college, majoring in mass communication with a focus in advertising and a minor in visual arts. A recent graduate of Tulane University's School of Professional Advancement, Rosa obtained a Post Baccalaureate Certificate in digital design to enhance her skills in graphic design. She loves to create across all mediums and is always happy to paint custom dog paintings for fellow dog aficionados. You can reach Rosa at 504-830-7221 or rosa@myneworleans.com.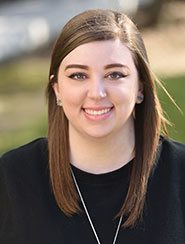 Meghan Rooney
Senior Production Designer
Meghan is a Metairie born, Mandeville raised Louisianian. After attending Southeastern Louisiana University, she earned her bachelor's of Fine Arts degree with a concentration in Graphic Design. When not designing, you can find Meghan divulging in a new book series (or rereading her favorites), getting stuck on the Food Network, or day dreaming about being in Walt Disney World. You can reach Meghan at 504-830-7202 or at meghanr@myneworleans.com.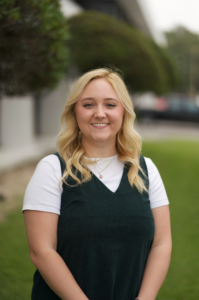 Ashley Pemberton
Production Designer
Born and raised in New Orleans, Ashley Pemberton is a book-loving, music-making designer. She attended Mount Carmel Academy for high school and Loyola University of New Orleans for college, majoring in Design with a focus in Motion Media. When she's not designing, you can find Ashley trying out the newest coffee spot or playing a local show with her band. You can reach Ashley at 504-830-7240 or ashleyp@myneworleans.com.
Administration/Circulation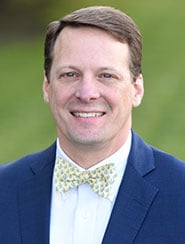 Todd Matherne
Chief Executive Officer
Todd Matherne is a graduate of the University of New Orleans and has spent his entire professional career in the publishing industry. His favorite thing that he loves about his job is publishing magazines that celebrate life. To him, New Orleans is the city that celebrates life unlike any other and he believes our titles here at Renaissance speak to people that want to celebrate with us. You can reach Todd at (504) 830-7247 or todd@myneworleans.com.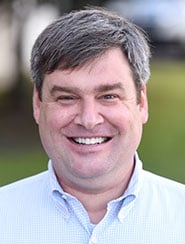 John Holzer
Distribution Manager
John was born and raised in New Orleans, graduating from Metairie Park Country Day School. He attended SMU and UNO for finance and business administration. John is very excited about starting a new career in the publishing industry. John loves to hang out with friends on the weekend, trying out new restaurants, going to festivals, fishing and is an avid golfer.  He is also a huge sports fan that enjoys college football and his hometown Saints. You can reach John at (504) 830-7244 or john@myneworleans.com.
Mallary Wolfe
Office Manager
Even though working at Renaissance Publishing is a birthright of Mallary, she is looking forward to learning all the aspects of her family business. Mallary attended Louise S. McGehee and is a proud member of the 14 year club. She graduated in December of 2016 from the University Holy Cross where she received her degree in Psychology of Social Counseling and received the "Outstanding Student in Social Counseling" Award. Mallary enjoys everything outdoors and can be seen most weekends with either a paddle board or camping gear strapped to the top of her Jeep! You can reach Mallary at (504) 830-7254 or Mallary@myneworleans.com.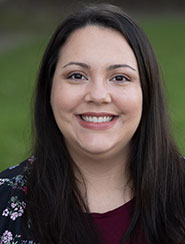 Jessica Armand
Subscriptions
Jessica Armand was born and raised in New Orleans. After relocating to North Carolina following Hurricane Katrina, she caught the first gator she could find and came running back home in 2015. Jessica has a business degree from Delgado and a background in accounting. When Jessica isn't working you can usually find her around someone's crawfish table, at a local snowball stand or at a concert/festival. She loves all things New Orleans and spending time with her family cheering on her favorite football teams – Who Dat! Geaux Tigahs! You can reach Jessica at (504) 828-1380 or Jessica@myneworleans.com.
Office Address:
Renaissance Publishing
110 Veterans Blvd. Suite 123
Metairie, LA 70005
(504) 828-1380 phone
(504) 828-1385 fax
Lafayette office:
128 Demanade Suite 104
Lafayette, LA 70503
(337) 235-7919 ext. 230 phone