Staycations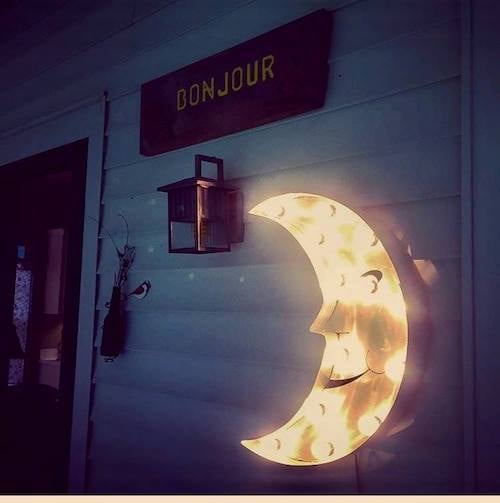 In college, I realized quickly I was more intrigued by feature stories than school board meetings. To write a feature on the familiar can be tricky, though. It's hard to explain something with a new and exciting tone when you know it inside and out.
The best advice I heard was at one of the many journalism conferences. Reporters take to the podium, Styrofoam coffee cup in hand, to give students advice on how to write what you enjoy and inject some personality into the projects you don't. I had to leave Lafayette to understand that, for me, I had to be a tourist in my own town.
Staycations is a silly, buzzy word that falls somewhere below "synergy" in terms of overuse. Yet, that overuse is warranted. More people are opting to stay in-state, just outside of their city, or even down the road in a fresh location for a less expensive getaway. Although Labor Day's long weekend would have been ideal to for a quick trip somewhere between Texas and Georgia, you won't need to take an extra day off work to enjoy a staycation at one of the many available B&Bs just a few minutes away.
Here is a list of some of Acadiana's star examples! It includes old cottages and new homes that are great for a Saturday night with your partner, or a group of friends looking to shack up for a festival. Check them out!
Louisiana Cajun Mansion: This gated and glamourous estate is in the heart of Youngsville. Its rooms, like the romantic Atchafalaya Suite and the seriously fun Alligator Glamping Tent, offer a luxurious take on Southern living. Amenities include a pool, massage therapy, complimentary tea and snacks. A Cajun breakfast is also served every morning.
Maison Madeleine at Lake Martin: Built in the 1840s, Maison Madeleine is tucked away among the gardens of Acadiana's favorite lake. Fewer than 50 Cajun structures from the 19th Century have withstood the test of time, and this old home's location just can't be beat. Maison Madeleine is ideal for the outdoors enthusiasts or those seeking a quiet retreat steeped in history.
Cajun Hostel: Run by UL Lafayette Professor Toby Dore, the Cajun Hostel locations are homes-away-from-home for travelers with bohemian inclinations, and in-town residents. He has locations, such as The Crest and the cabin on the Crest on Cedar Crest Street, Cajun Hostel II and the Studio Downtown can be utilized for groups, couples, or an individual vying for downtown proximity for festivals and events.
Bonne Terre Louisiana: On the acres of land in Breaux Bridge at Bonne Terre, the 100-year-old main house stands as a testament to Cajun design and tranquility. Its gorgeous interior and quiet atmosphere attract those in search of respite from daily city life, and is often booked as an artist's retreat.
Maison D'Memoire, Bed and Breakfast Cottages: This little gem is nestled in Rayne. The traditional Cajun structure of the cottages features wide porches and rocking chairs, clawfoot tubs, kitchens and hot tubs. It is just 15 minutes out of Lafayette, but feels worlds and years away.