Slice of life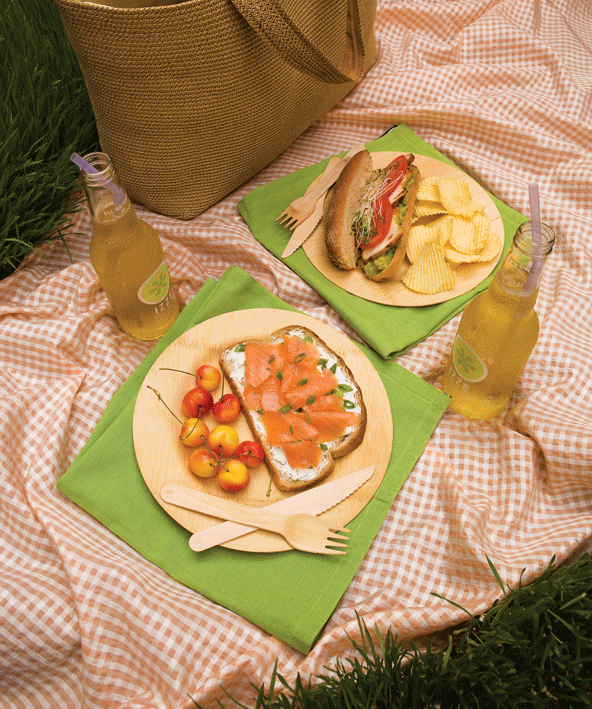 Louisiana has more than 400 festivals, many of them devoted to food, but as far as I know, there is no sandwich festival –– which is a shame, because sandwiches are one of life's great pleasures, especially during the summer when the heat rises and appetites flag. Who can resist a tasty sandwich accompanied by a cold beer or a glass of wine?
You can't talk about sandwiches in Louisiana without dwelling on the poor boy (or, take your pick, po' boy or po-boy), which, in any fair election, would be voted our state sandwich in a landslide. Some claim that poor boys constitute a basic food group, which is not a wholly unreasonable proposition. Most any aficionado can rattle off a dozen different kinds of poor boys, but I doubt that there's ever been a definitive list of all known variations. However, on the basis of my informal and completely nonscientific survey, shrimp poor boys seem to be the most popular variety.
Because we all have our favorite joints, we don't start frying shrimp or oysters at home every time we crave a poor boy; we just walk or drive down the street. But we do make our own sandwiches, especially in the summer, and here the possible combinations of breads, spreads and fillings are virtually limitless.
There are so many varieties of bread available these days, even in the supermarket, not to mention specialty bakeries and food shops, that sometimes it's difficult to make a choice among the different types of white bread, wheat, rye and whole grains. Sliced bread, rolls, French bread, pita and tortillas all can be used in sandwich-making, and whole French or Italian loaves can be split, filled and cut into individual sandwiches.
In addition to mayonnaise, various mustards, butter, pickles and ketchup, there are numerous commercial preparations that are handy to have on hand for impromptu sandwich creations. Pesto, flavored olive oils, salsas, hot sauces, olive spreads, caponata, hummus, soft cheeses and yogurt all can add interest and variety.
It's also a simple matter to create your own spreads. If you're so inclined, you can whip up a homemade mayonnaise from egg yolks and oil in a matter of minutes, but it's also easy to improve commercial mayonnaise by adding various flavorings or fresh herbs. Add spicy ketchup and lemon juice to mayonnaise to create a mock rémoulade, for example, or make a green mayonnaise with the addition of chopped parsley, green onion tops and herbs. Avocados, simply mashed and sharpened with lime juice, hot sauce and salt, make a wonderful sandwich spread, as does fresh basil puréed with olive oil and grated Parmesan cheese.
Compound butters, which can be made in batches and kept in the freezer or refrigerator, offer a world of delicious possibilities. To make them, simply mix softened butter with your choice of herbs, nuts, anchovies, shallots, garlic, soft cheeses or other ingredients. I recently combined butter with chopped walnuts, blue cheese and parsley to serve on grilled steak and then used what was left over on a sandwich.
When it comes to sandwich fillings, you're limited only by your imagination. Obviously, all varieties of cold cuts and cheeses are fair game, but there's no need to limit yourself to those. The summer standby of takeout roast chicken from the supermarket provides plenty of sandwich options.
Grilled vegetables, such as zucchini, summer squash, eggplant and peppers, either hot off the grill or cold, are delicious on sandwiches. Many leftover dishes, such as crawfish étouffée or shrimp stew, when reheated, make wonderful sandwich fillings. In addition to the ubiquitous lettuce, tomato and onion, shredded or very thinly sliced raw vegetables –– carrots, cucumbers, zucchini, summer squash –– are also great sandwich fillings, as are fresh basil, parsley, watercress, mint, cilantro and a host of other fresh herbs.
It only takes a few minutes to sauté or stir-fry the makings of a tasty sandwich. Shrimp cooked quickly in a little olive oil with garlic and hot pepper, crawfish tails given a turn in seasoned bubbling butter, banana peppers sautéed with garlic: Fill a bun with any of these; add some fresh herbs and a little cheese; and presto, you have a scrumptious sandwich.
Nothing is more in the American tradition than grilling hamburgers and hot dogs and letting everyone put together their own favored combinations. But there's no reason to limit the selection to dogs and burgers. If you want an informal and satisfying meal, fire up the grill and cook some meat, poultry, seafood, vegetables or a combination. Provide the sandwich makings –– a selection of breads, spreads, and condiments –– and let everyone put together their own sandwiches. Include sliced tomatoes, a mixed green salad and perhaps a potato salad, and you have the makings of a small but satisfying feast.
Fajitas are always a popular choice. Marinate some chicken breasts and skirt steak, grill them, slice them, and let everyone make their own fajitas. Provide all the fixings: corn and flour tortillas, salsas, chopped cilantro, sliced jalapeños, chopped onions, wedges of lime, grated cheese, sour cream. A pot of beans and plenty of cold beer, maybe a pitcher of margaritas, and you've turned a meal into a party.
On a different note, I love the way the Vietnamese pile vegetables and cilantro in their bánh mì sandwiches. They manage to combine so many flavors and textures in one small loaf. Recently, we made a first-time visit to a new Vietnamese restaurant that features an extensive selection of dishes, including a section devoted to bánh mì, or "Vietnamese subs," as they're listed on the menu. The waitress informed us that the sandwiches weren't available because the lady who makes them was on vacation in Vietnam. A good sign, I thought at the time: The place takes their sandwiches so seriously that they have a specialist who makes them. If she's not there, neither are the sandwiches.
Here are some sandwich combinations that I like, but when it comes to sandwich making, as far as I'm concerned, improvisation is encouraged.
Tomato, Basil and Fresh Mozzarella
Split a length of French bread commensurate with your appetite. Drizzle both pieces liberally with olive oil or pesto. Add sliced fresh mozzarella and sliced tomatoes. Season with coarse salt and freshly ground black pepper. Add copious amounts of fresh basil leaves.
Egg, Anchovy and Arugula
Generously butter two pieces of bread or a split roll. Add a sliced hard-boiled egg, as many anchovies as you wish and plenty of arugula.
Smoked Salmon and
Goat Cheese
Spread two slices of rye or other whole-grain bread generously with a soft goat cheese. Sprinkle with chopped green onion tops, and layer with smoked salmon.
Avocado and Roast Chicken
Mash an avocado, and season it with hot sauce, lime juice and salt. Spread on two slices of whole-grain bread, and top with sliced roast chicken, tomatoes and alfalfa sprouts.
Sautéed Spinach, Garlic
and Anchovy
Cook minced garlic and anchovies in a few tablespoons of olive oil while mashing the anchovies with the back of a spoon. Add several handfuls of spinach, and cook, stirring, until spinach is wilted. Pile on your choice of breads or roll.
Roast Beef and Watercress
Generously butter two slices of bread or a split roll. Pile high with roast beef (cooked rare or medium-rare) and watercress. Season with salt and freshly ground black pepper. Drizzle with a vinaigrette made from olive oil, vinegar and grainy mustard.