Louisiana, The Historical 'Trail's End' to Bonnie and Clyde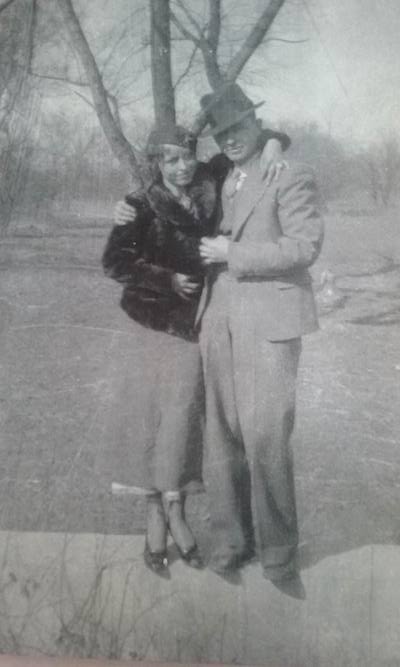 The world is still intrigued by the infamous outlaws Bonnie and Clyde, lovers who were destined to die together – and did – in northern Louisiana. Gibsland, Louisiana, located nearly midway between Shreveport and Monroe, was the duo's last stop before they drove off to their deaths about eight miles away. Thus, it's only natural that Gibsland is also the proud home of the Bonnie and Clyde Festival.
The fascinating Bonnie and Clyde Ambush Museum was once Ma Canfield's Café, the last place Bonnie and Clyde stopped, and where they grabbed their final meals – sandwiches, only minutes before the morning of their fatal ambush in 1934. Although small, the museum has become a centerpiece of this town, and it houses one-of-a-kind memorabilia. (Fun Fact: The museum was originally owned by the L.J. "Boots" Hinton, the son of Ted Hinton, one of the lawmen who helped ambush the pair.) In addition to rare photographs that give an intimate insight on the couple's lives, Bonnie's hat, as well as Clyde's prized shotgun and rifle collected from the bullet-riddled stolen car are also on display. Current owner Perry Carver, who was a close friend of the original owner, is a walking Bonnie and Clyde encyclopedia, and has placed some of his own memorabilia in the museum, too. Needless to say, Carver has an endless array of fascinating stories about the outlaws.
Museum visitors can watch a documentary film on the couple and their lives; the film contains footage taken minutes after the crime scene at the museum. That crime scene, by the way, drew throngs of people who stole clothing and anything they could get their hands on for souvenirs. (Fact: The coroner at the scene said one man was stopped before he could use his pocket knife to cut off Clyde's trigger finger.) Details of the strategic planning by law enforcement before their deaths is intriguing, and what actually transpired to catch the gangsters, who'd been running from the law, remains quite a puzzle. While you will leave with a deeper understanding of this wild, young pair and what led to their deaths, you might also question testimonies of law enforcement as to what actually transpired in the last 48 hours before the ambush. The museum has a gift shop with a plethora of reprinted Bonnie and Clyde memorabilia, souvenirs and books, including a Bonnie and Clyde coloring book created by Carver.
Before heading to the ambush site along Louisiana State Highway 154 south of Gibsland, be sure to stop and eat lunch at the Gibsland Grill located next to the museum on Main Street. While the homemade dishes are fantastic, the restaurant is like a throw back in time and an experience unto itself. Owners Charlie and Marsha know their patrons and their patrons' kinfolk by name. (Tip: Be sure to meet Charlie, who is not only the chef, but is also chock-full of Bonnie and Clyde's history in Gibsland.) At lunchtime, you will know this place is the local hotspot because it seems like the entire town is eating here.
Gibsland Grill serves down home cooking from homemade plate lunches to juicy hamburgers, the latter of which is the reason Charlie and his wife opened the restaurant in 2001, because they say they couldn't find a good hamburger. Savory lunch specials run the gamut, from fried pork chops to red beans and rice to country-fried steak, and chicken-pot-pie, just to name a few. Their entrees come with all the "fixins," including fried cornbread, okra and onions, buttered beans, smothered cabbage and much more. For those who want something a little lighter, there's grilled catfish, grilled pork chops and grilled chicken, as well as a house salad. (Tip: Dessert varies from day to day. They serve homemade mouthwatering treats like chocolate chess pie, iced brownie cake and banana pudding.) Watching the bank? You can chow down on a home cooked meal for less at $15. (Tip: For breakfast, try Charlie's mouthwatering Hub Cap Pancake, an oversized pancake that hangs over the plate and is the size of a hubcap.) (Tip: Gibsland Grill is only open Monday through Friday from 7 a.m. to 2 p.m.)
Next, head about eight miles south on Highway 154 where you will find the ambush site, which is marked by a plaque and a stone marker. It was here that the posse of six Louisiana and Texas law enforcement officers were concealed in the bushes in piney woods at the roadside, waiting to end Bonnie and Clyde's lives on the run. The sound of the stolen Ford V8 approaching at a high speed was their tip; the six men shot about 130 rounds and ended the pair's two-year crime spree.
Want more Bonnie and Clyde? In May, near the anniversary date of the duo's ambush, Gibsland holds the annual authentic Bonnie and Clyde Festival. This draws visitors from around the world, and includes reenactments of that fatal day of May 23, plus an antique car parade, a Bonnie and Clyde look a-like contest, and guest speakers.
(Historical Tip: Gibsland is also known for its connecting railroads and as the birthplace of the defunct historically black Coleman College.)
For more information:
bonnieandclydeambushmuseum.com
facebook.com/Bonnie-Clyde-Ambush-Museum
facebook.com/pages/Gibsland-Grill
facebook.com/gibslandlabonnieandclyde