The Yearn to Learn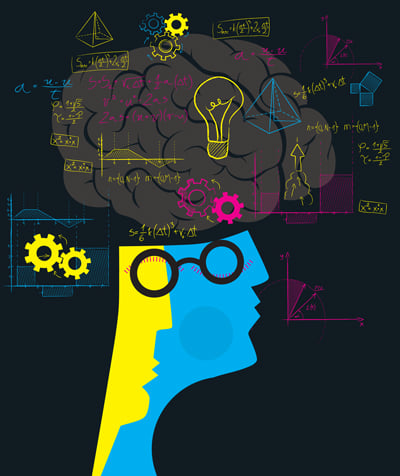 St. Louis Catholic High School
Every child deserves to learn… but there should be ways that each of our (students') needs are addressed," says St. Louis Catholic High School President Deborah Frank. At SLCHS, the administration prides itself on small class sizes that allow for individualized instruction, along with high academic expectations.
SLCHS, the only Catholic high school in the15-parish Diocese of Lake Charles, has a 98- to 99-percent college acceptance rate, and students consistently score higher than the state average on the ACT test. The 2012 graduating class had an average composite score of 23.9 (compared to the national average at 21.1), and an average class score of 25 in English and 24.4 in reading, as compared to the national averages 20.5 and 21.3, respectively.
Because the students are not required to take the state's standardized tests, the school instead uses the ACT and Advanced Placement (AP) test scores to gauge how the school is performing. The 2013 graduating class had 18 students qualify for AP Scholar recognition, and SLCHS is consistently recognized by Louisiana State University during the annual spring testing for college credit. Frank says the students who graduate from SLCHS are well rounded and, "if they hang with what we expect here, they're going to be able to do whatever they want to do whenever they leave St. Louis. Our people who finish here are very successful."
One of the individualized teaching tools to which Frank attributes some of the school's academic success is the one-on-one initiative, now in its third year. Through the initiative, each of the school's 600 students receive a laptop to use throughout his or her schooling at SLCHS, which is the only school in Southwest Louisiana to have the program. The technology, Frank says, "allows teachers to differentiate instruction for certain students." In addition to the technology, Frank says the high expectations the faculty hold for students is the reason for students' success beyond their schooling.
"The faculty members, we function much like a family would," says Frank, who is in her fifth year at SLCHS. "Every student is important, and we see our jobs not so much as jobs but as a ministry, and I think that extra ingredient there really makes a difference. We nurture kids academically, spiritually, and we have the extracurricular activities and athletics for well-rounded students."
Among those extracurricular activities are a drama club, a student newspaper, band, show choir, Key Club, Earth club, quiz bowl and student council. However, one of the extracurricular requirements for all students is a community service crusade called the Christian Service Program in which students are required to earn a certain number of hours depending on their grade level. Seniors must perform 20 hours over the course of the school year, though Frank says many students exceed their requirements. Last year, the students performed 14,000 hours of service, split between one-on-one interactions with individuals who are less fortunate and group projects like trash pick-ups.
In addition to the service program, all students take a religion course each year of high school to supplement their academic education with a spiritual one. According to the school's website, the school "strives to create an atmosphere in which the students value God and develop their own giftedness in order to take their respective places in the global community as responsible Catholic Christians."
SLCHS was named after King Louis XIV of France, who is the patron saint of Louisiana, along with Monsignor Louis Boudreaux, who was one of the school's first leaders. The school was established in 1971 when Landry Memorial, St. Charles Academy and Sacred Heart High School merged.
---

St. Matthew's Episcopal School
After a 2010 fire that destroyed both the church and one of the buildings at St. Matthew's Episcopal School in Houma, the school is "absolutely ready to grow," says Assistant Head of School Larke Leonard, but it will not compromise its model of individualized instruction.
The school's mission statement focuses on "the pursuit of academic excellence, the establishment of self-esteem and the development of positive relationships with family and community" and "serves to reinforce both family values and the God-given dignity of each individual student."
St. Matthew's has 160 students enrolled in pre-kindergarten through seventh grade; the smallest class size is 14 students and the largest is 20 students. Leonard said the class sizes never exceed 20 students, which allows for a very high quality of instruction.
"It's just a really loving environment, a good Christian environment for the kids," says Leonard, who is in her 10th year at St. Matthew's and also has two children enrolled there. "With our classes being that small, the teacher has more opportunities for differentiated instruction, one-on-one instruction, small group teaching, things like that. Students can work at their own pace."
The small classes also allow for better teacher-student relationships, plus more involved interaction with parents and grandparents. Construction on the new chapel and school building will be complete at the end of the spring, which means the school will be able to open more sections of some grades, depending on how many students enroll.
Teachers at St. Matthew's use Accelerated Math and Accelerated Reader as the building blocks of the work-at-your-own-pace instruction; students also take tests online and work on an individual basis with their instructors.
All classrooms also have an interactive smart board to aid with instruction as part of its large technology department. The school also has an iPad cart with 30 tablets, plus a laptop cart and an additional 13 iPads for classrooms to use. The school consistently scores well on the Stanford Achievement Tests, which are the standardized tests the St. Matthew's administration chooses to use.
St. Matthew's is split between the Upper School and Lower School, which both provide instruction more focused on the children's age-appropriate needs. The lower school focuses on "instilling in each child a love for learning and a love for self," according to the school's website. The Lower School's curriculum "reflects our strong belief that each child is unique, with his or her own pattern and timing of growth and development."
The Upper School aims to celebrate the pre- and early adolescent time in children's lives, and recognizes the students' "varying learning styles" and ensures that "each lesson contains component that will reach each student," according to the school's website.
All students attend four different enrichment programs during the week: library, physical education, computer lab and music. Music classes are two times a week for all students, and students have the opportunity to sing in the school's choir, the Chorusters. Students in the fourth through seventh grades can audition for the Chorusters, and the group sings at Sunday Mass and special events, like the Christmas and spring concerts. The 4-H club is also very active in the community.
The students also attend Mass every Thursday in addition to going to chapel every morning. Without the church building, the students gather in a temporary tent, much like those used for weddings, and worship there. Each day they say the pledge, pray and learn a Bible verse, all an integrated part of the children's education. After the school opened in 1947 as a kindergarten, it has grown to nurture and mold students in the Christian tradition.
---

St. Thomas More Catholic High School
At St. Thomas More Catholic High School in Lafayette, the aim is to educate the whole student: physically, academically and spiritually, as all students are taught in accordance with the school motto to become "seekers of truth, individuals of character and God's servant first."
"We teach with a lot of rigor and relevance," says Principal Richard Lavergne, who started his post at STM in July after retiring from a 40-year career in the public school system. "We want to serve others and to get in deeper into God and Jesus Christ. We're just trying to get our kids to have a relationship with God and church."
The STM administration attributes the students' high academic performance to the school's exceptional standards, supplemented by the school's focus on Catholic ministry and religion.
"We provide a very high level of education – a very challenging curriculum," says Lavergne. "We provide activities for the whole child – we have numerous clubs, organizations, athletics, debate teams, just good all-around activities for our students. We want to develop the whole child, and so all of our organizations perform to very high levels. We provide good, wholesome activities to allow our students to promote their strengths."
The school, established in 1982, offers multiple levels of curricula, including Advanced Placement (AP) and college prep courses, which lend themselves to the school's exceptional college acceptance rate: 99 percent. Its honors program average composite ACT test score is 27.5, well above the Louisiana average composite of 20.3. It has also produced numerous National Merit finalists and commended scholars, as well as multiple AP scholars with various levels of recognition.
Notable alumni include Lyle Mouton, class of '87, who played basketball and baseball for LSU and was drafted by the Chicago White Sox; and Mikie Mahtook, who graduated in 2008 and played baseball for LSU in the College World Series and was drafted by the Tampa Bay Rays. Four athletic teams (boys' basketball, softball, girls' golf and volleyball) won a respective state championship last year, as well.
STM's staff of 120 oversees the 1,091 students enrolled this year, and each student receives a computer tablet for the duration of his or her high school career, an initiative that "aids interaction" between teacher and student, says Lavergne. The school is delving into "21st-century learning," according to Lavergne, as they are piloting a virtual program this year that offers online classes that teachers can use as resources for tutoring, extended absences, review lessons, ACT test prep and, in some cases, provide high-level classes to small groups of students interested in augmenting their education.
"Here, it's going to add texture to the curricula – another dimension is a way to say it. But we will not be a virtual school," says Lavergne. In some cases, he says, it's possible to offer virtual learning courses in math and foreign languages to students in STM's feeder schools with the intention of helping them test out of beginning-level classes once they enter high school.
Though the school is already recognized for its high academic achievements, the administration is working to elevate academic performance to the next level, as administrators work with teachers in the classroom on how to improve instruction. A new professional development program for teachers also stimulates conversation about how to better educate individual students and improved teaching methods.
But equally important in all students' STM education are the Catholic teachings, which are taught in a religion class that all students are required to take for all four years. In addition, the campus ministry has about 400 active students, and every student is required to attend a retreat or ministry project, which could include caroling during the holidays or assisting with a food drive; the 2013 graduating class alone performed 3,250 community service hours. All students attend Mass every Thursday, the relationship between the church and the school and the solid Catholic education students receive is the best part of attending STM.
Ascension Episcopal School
River Ranch Campus
(Grades Pre-K3-K):
401 Silverstone, Lafayette
(337) 984-6060
Downtown Campus
(Grades 1 through 7)
1030 Johnston St., Lafayette
(337) 233-9748
Sugar Mill Pond Campus
(Grades 8 through 12)
1800 Chemin Metairie Pkwy.,
PO Box 1018, Youngsville
(337) 856-0043
Grades: Pre-K-3 through 12th
Affilition: Episcopal
Enrollment: 743
Faculty: 91
"At Ascension Episcopal School, opportunity comes in the form of a faith-filled environment of academic excellence. Our faculty and staff focus on developing the whole child, with a curriculum designed to teach lifelong learning skills."
---
Carencro Catholic School
200 West St. Peter St., Carencro
(337) 896-8973
Grades: Pre-K through 8th
Affilition: Catholic, affiliated with St. Peter Church in Carencro
Enrollment: 406
Faculty: 40
"Carencro Catholic is an academic community of excellence immersed in the traditions of Roman Catholic faith, which is reflected in all core subjects, art education, music and technology classes."
---
Cathedral-Carmel School
848 St. John St., Lafayette
(337) 235-5577
Grades: Pre-K through 8th
Affilition: Catholic School under the Diocese of Lafayette
Enrollment: 795
Faculty: 80
"CCS is a unique and effective combination of Mt. Carmel and Cathedral High and is the oldest school in Lafayette founded in 1846. The faculty and staff teach Roman Catholic values in an environment of academic excellence so that our school community is one of care, concern and compassion."
---
Episcopal School of Acadiana
Lower School: 721 E. Kaliste Saloom Road, Lafayette; Middle and Upper Schools: 1557 Smede Road, Broussard
(337) 365-1416
Grades: Lower School: Pre-K-5th grade
Middle and Upper Schools: 3rd through 12th
Affilition: Independent
Episcopal school
Enrollment: 507
Faculty: 88
"ESA emphasizes applied learning, critical thinking and talent development in a setting promoting the outdoors and nature. ESA's Honor Code engenders trust and respect."
---
First Baptist Christian School
201 West Convent St., Lafayette
(337) 237-1546
Grades: Pre-school (age 3) through 8th grade
Affiliation: Baptist
Enrollment: 210
Faculty: 23
"First Baptist provides educational advantage within a Christian environment. By partnering with parents we help equip students to reach their full potential."
---
Our Lady of Fatima School
2315 Johnston St., Lafayette
(337) 235-2464
Grades: Pre-K through 8th and Department of Exceptional Children
Affiliation: Catholic, Our Lady of Fatima Church, Our Lady of Fatima School Foundation, OLF Parents Club and OLF Booster Club
Enrollment: 927
Faculty: 105
"Our Lady of Fatima School prides itself in high academic standards, a faith-filled Catholic community and well-rounded, successful students."
---
Schools of the Sacred Heart
1821 Academy Road, Grand Coteau
(337) 662-5275
Grades: Pre-K3 through12 for girls, Pre-K3 through 12 for boys
Affilition: Independent Catholic, ISAS and AdvancEd Accredited
Enrollment: 490
Faculty: 59
"Founded in 1821, Sacred Heart is composed of two-single-gender schools. Two unique programs are boarding for girls and an equestrian program."
---
St. Pius Elementary School
205 East Bayou Parkway, Lafayette
(337) 237-3139
Grades: Pre-K 3 – 8th grade
Affiliation: Catholic
Enrollment: 730
Faculty: 90
"St. Pius is a Catholic Elementary School that believes every child is a gift. St. Pius is centered in the Eucharist, bringing the presence of Christ to others."
---
St. Thomas More Catholic High School
450 E. Farrel Road, Lafayette
(337) 988-3700
Grades: 9th through 12th
Affiliation: Catholic
Enrollment: 1095
Faculty: 125
"St. Thomas More Catholic High School is grounded in Catholicism and integrates Christian values in all aspects of education. The school provides rigorous academics, a challenging curriculum, a variety of co-curricular activities, athletics, faith formation, community service and campus ministry."
---
Teurlings Catholic High School
139 Teurlings Drive, Lafayette
(337) 235-5711 ext. 105
Grades: 9th through 12th
Affilitions: Catholic
Enrollment: 681
Faculty: 55
"Teurlings Catholic High School develops each individual's ability to channel His Spirit for the glory of God."