The Restaurants of my Heart
A Family Affair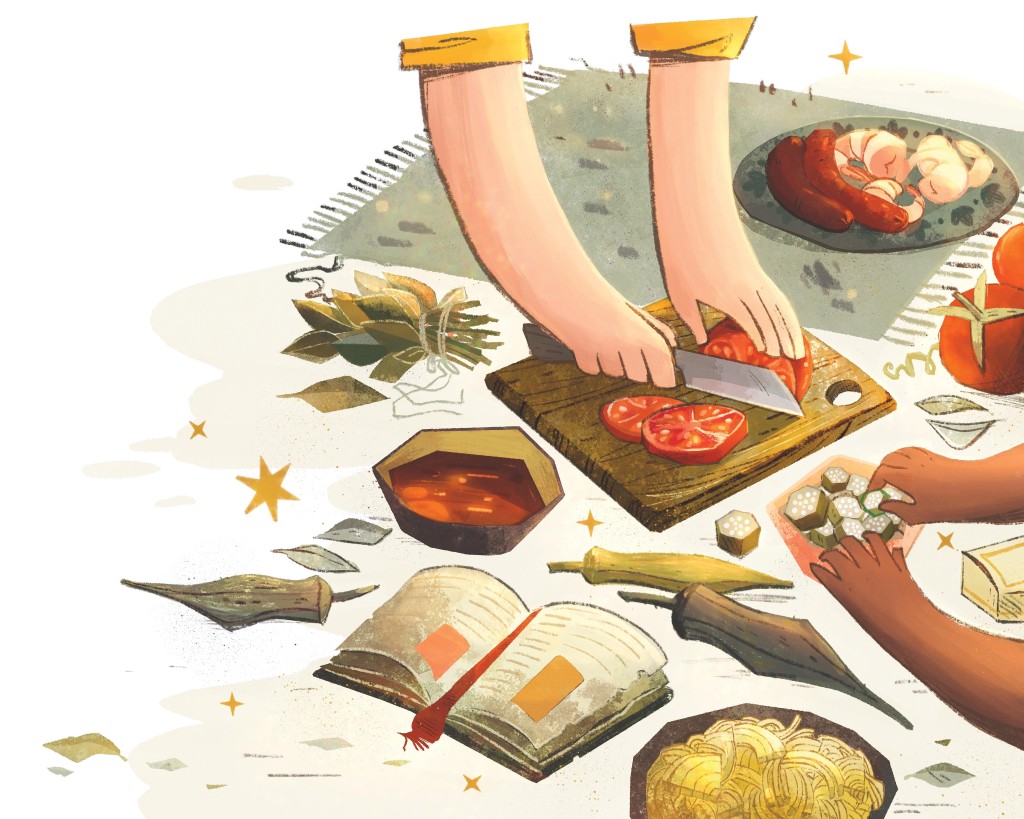 The comfort that comes with the memory of the good smells and flavors that emanated from the kitchens of our childhood is often the source of deep happiness and creative inspiration. The French novelist Marcel Proust started his masterful work, In Search of Lost Time, with nothing but the evocation of a simple pastry, a madeleine. Our relationship with food is both immediate and ancestral, transcending time and generations. Learning to cook from one's mother and grandmother is sometimes the start of a culinary career, as in the case of the most famous Cajun chef, Paul Prudhomme, who learned to handle a wooden spoon from his mother, Hazel.
In my hometown of Golden Meadow, there were only local restaurants, no national chains of course. They were, however, of exceptional quality. I remember in particular two of them that my childhood friends and I still talk about. The first was located on the East bank of Bayou Lafourche in a place called la Pointe à Saucisses, or simply La Pointe. Ti-Ya's served roast beef po-boys that achieved mythical status. The heavenly bread from the legendary Dufrene's bakery just across the bridge could barely contain all the gravy dripping from all sides. We spent as much time licking our fingers so as not to lose a drop as we crunched the crusty bread overstuffed with meat, lettuce, and tomato. I pity people who have not experienced such delight.
The other one was run by cousins and my family went there religiously every Sunday after mass. New Orleans may have Galatoire's, Paris le Fouquet's and New York Tavern on the Green. In Golden Meadow, Randolph's Restaurant was an institution. It was only when I arrived west of the Atchafalaya that I heard the phrase, "gumbo weather". They served sublime gumbo all year long. In the kitchen, the owner's mother, Madame Freddia, a Cajun lady the likes of which we will never see again, reigned supreme. As for the eponymous owner, Mr. Randolph was a jovial, hard-working, and rather prankish man. With his white apron and a towel draped over his shoulder, he passed through the dining room to greet his customers with an infectious laugh and a good joke before returning to the non-air-conditioned kitchen. Although the building is long gone, the tradition continues with his son Randy who is an instructor at the John Folse Culinary Institute in Thibodaux.
If you cite your favorite local restaurants, the list will likely consist almost exclusively of establishments that have been run by members of the same family for generations. They probably learned the trade from an elder, the same know-how that they will pass on to their descendants, whether they are restaurateurs or not. You can go to a cooking school, but perhaps the best school is one where love of family is the main ingredient.