The Next Big Thing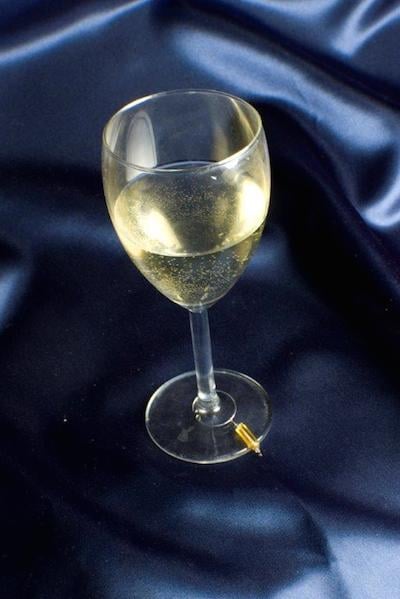 As if there were not enough adult beverages on the shelves already, there are some folks who are on the eternal quest for the "next big thing."
Remember a few years back when unoaked Chardonnay was the latest deal? Or how about when St. Germain appeared? Let's not even get started on the list of beers that were what everyone had to drink at some time or another. Are you moving closer to the bottom of that prized bottle of Port, Cognac, Armagnac, Mezcal, or Sherry? I'll bet not.
You were supposed to be "cool" and buy some of the product, fawn over it to impress your friends, drink it until you did not care for it any more (if you ever did) and now, there it sits, unfinished and no longer appreciated even as a museum curio.
Still, we continue the quest the Next Big Thing. It's who we are and what we do. Yes, we seek the rewards of a short attention span.
And now permit me to clue you in on what's coming down the tracks direct to your palate: Vinho Verde.
Say what? Vinho Verde. From northern Portugal.
What you should know:
* Vinho Verde is not a grape, but rather a style of wine that is from a particular region, Minho, and from particular sub-regions, all outside the city of Oporto, Portugal.
* Vinho Verde's literal translation is "green wine," but actually it means fresh or young wine.
* The wine can come in the colors of white, rosé, or red.
* There are a wide variety of grapes allowed to make a Vinho Verde wine, and you've probably never heard of most of them.
* The wines are all low in alcohol, are made primarily by small growers and winemakers and tend to be acidic.
* Usual descriptions include citrus, floral, mineral, acidic, tropical fruit, white peach, lemon curd, raspberry and strawberry, and apricot.
* These wines pair perfectly with New Orleans seafood and our weather, hot and humid. The wines are best served cool to cold and they are quaffing wines, not very complicated but refreshing, going down very easily.
Vinho Verde wines are from historic areas dating back to Roman times and most of the wine producing families, about 30,000 total growers, have been making this style of wine for generations. In some cases, the vines are allowed to climb poles in an arrangement known as pergola, which means the harvest has to be done with a ladder. This was done to allow the land beneath the vines to be used to grow vegetables, like corn and beans, in the same place as the grapes.
The white grape varietals used mostly in Vinho Verde are avesso, azal, loureiro, trajudura and alvarinho – the latter being the Portuguese iteration of the northern Spain grape, albariño. Red grapes are azal tinto, amaral, pedral, padeiro and espadeiro – the latter two not even being from the same family.
The wines are very low in alcohol, less than 12% for the most part, and are quite inexpensive, less than $13, so that makes them ideal for opening several bottles at a time and just kicking back.
Sometimes, depending on the producer, the wines have been infused with a slight touch of carbon dioxide as a last step before sealing with a cork. This CO2 bump gives the wines a bit of spritz, not really sparkling and not even approaching the frizzante qualities of some Italian white wines. But the presence of bubbles is apparent.
On some of the wines I have tasted, this spritz quality, plus the fact that many vineyards are placed into a naturally granitized soil, detracts from the fruit quality of the wines. And that fruit quality is the point, in my opinion, of Vinho Verde, so I am at a loss as to why a wine that is supposed to be an expression of fresh fruit shies away from the fruit. But that was only in a very small percentage of wines I tasted so it was not an overriding issue.
And if your question is, "well, how many Vinho Verde wines has this idiot tasted?" the answer is quite a few, thank you. Last week I was an invited judge to the premier Vinho Verde competition in Oporto, Portugal, staged by the Comissão de Viticultura da Região dos Vinhos Verdes (CVRVV). The number of judges invited was 9 – each judge from a different country. While you were entrusting that the reputation of the United States was in a secure posture, I was running around the northern Portugal countryside representing you. Scary, ain't it?
Over the course of the week, I estimate I tasted more than 250 of these wines and I thoroughly enjoyed the entire experience. The people of Portugal are charming, hospitable, live in a fascinating place and they are gracious to strangers. I recommend to each of you that a visit to Portugal, particularly the Oporto region, will not be disappointing in any way.
You will enjoy the cuisine, learn about history you knew nothing about, see some astounding vistas, and soak up a multitude of delightful red and white wines. Oh, and the area is the center of the Port industry too. The whole idea of travel to Portugal just keeps getting better, doesn't it?
-30-