Simple on Purpose
News Briefs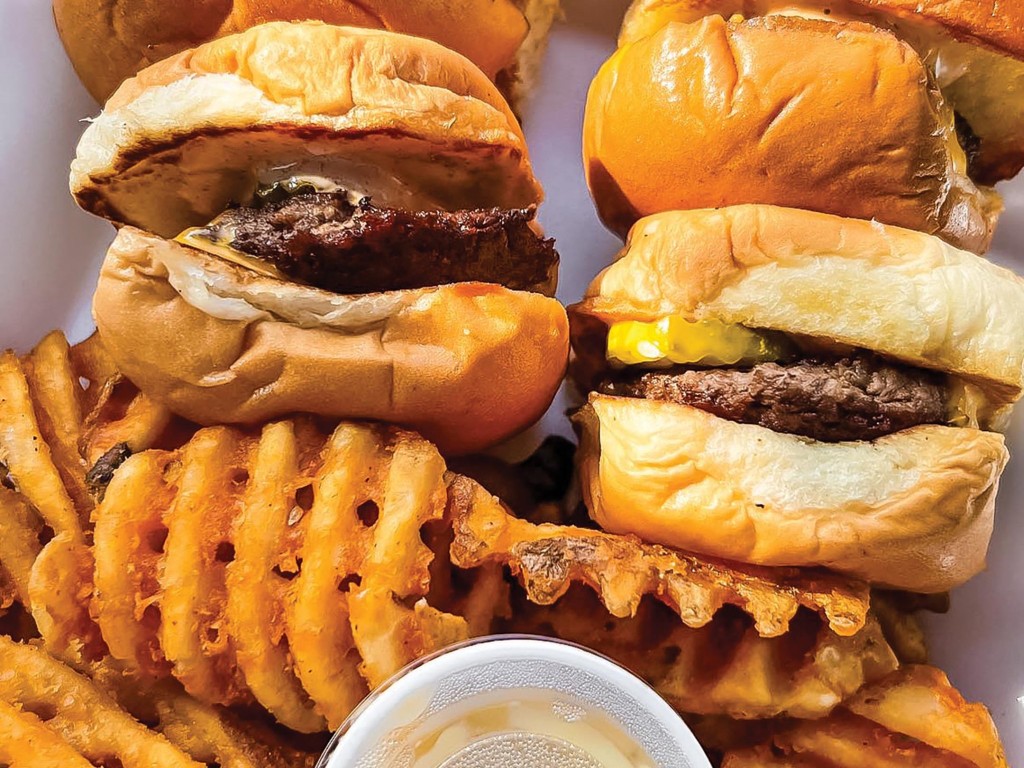 Baton Rouge, Lafayette New Orleans Saints' former quarterback, Drew Brees, is investing (with others) in yet another culinary concept, Small Sliders, based in Baton Rouge. It's coming soon to Lafayette. Based on a simple concept of serving small, premium cooked-to-order cheeseburger sliders dressed with "Smauce" in a hyper-focused, vibrant drive-thru design (includes milkshakes and queso dip for waffle fries). Another 42 nationwide locations are in the pipeline (smallssliders.com).
Youngsville
Gas Stop with Class
Now open in Youngsville (402 Lafayette St.), the locally owned Live Oak Food & Fuel convenience store transcends a typical gas and snack stop with such amenities as its Blend, Sip and Chill station featuring protein smoothies and shakes, an extensive Beer Cave, abundant fresh fruit, yogurt parfaits and Yobe brand frozen yogurt, fresh crawfish pies, meat pies, boudin bites and creative pizzas from Lafayette's popular Pizzaville USA. Expanding to Lafayette.
Here Come the Kayaks
New Iberia Tours by Steven (featuring ghost tours, walking and jogging tours in New Orleans and Franklin) is placing a new fleet of kayaks at a new rental shop on a kayak dock off of Duperier Ave. for a "unique experience to explore the Bayou Teche in a way that has never been done before." The kayak tour will also offer a walking tour to highlight New Iberia's history and culture (toursbysteven.com).
Thibodaux
Kids' Cajun Haven Reopens
Following a Hurricane Ida-related pause with fundraisers and upgrades, the Cajun-themed Bayou Country Children's Museum reopens in Thibodaux with a whole new look and new exhibits. Children can toss Mardi Gras beads from floats, explore a full-size sugarcane harvester, track waterfowl from a duck blind, climb aboard a shrimp boat, scale a two-story oil platform and experience severe weather simulation among many other activities (bayoucountrychildrensmuseum.org).