seasonal shift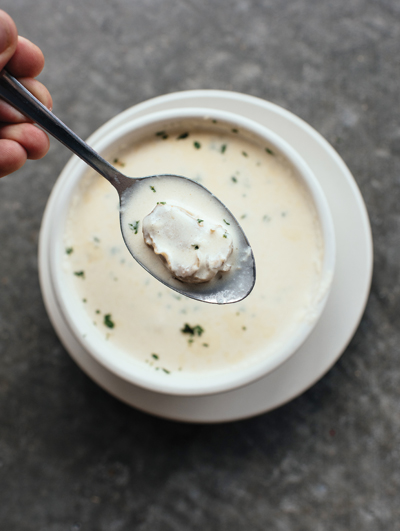 With the first hint of cooler air arriving in Acadiana, those who have tired of chilled this and grilled that are quick to embrace the hearty, long-simmered dishes they were so quick to flee back in the spring. The area's rotating bounty of seafood, game and produce keep our seasonal transitions far more exciting than merely going from cold applications to hot ones of the same ingredients. In spring we embrace crawfish season, crabs come on strong in the summertime and oysters are at their peak in fall, plus the onset of hunting season brings fresh options to the cool weather table.
The extensive menu at Shucks! in Abbeville is reliably robust and diverse. Plump, briny charbroiled oysters are offered in six different varieties ranging from the traditional garlic, butter and cheese rendition to my personal favorite, candied oysters broiled under a heady bath of crumbled feta and bleu cheeses, as well as a sugarcane and pepper glaze made with Steen's syrup from Jimmy Steen's place a few blocks away.
The smoked duck and andouille gumbo evolves to its bowl-ready state over a 12-hour process upon a foundation of velvety dark roux hearty enough to unite the smoked meats crowding the bowl.
A small bowl of the lush, decadent oyster stew enriched with heavy cream is an elegant way to start a meal. Add the optional andouille sausage to the mix and the stew becomes a complete meal.
Shucks! crawfish etouffee is nothing fancy. There is no need. Based on a thick roux the color of peanut butter, the complex flavors in the bowl are achieved through a fine balance of spices and aromatics that give up their individual identities to offer up support for the dense profusion of plump crawfish which were harvested from the Atchafalaya Basin at the height of their season.
A few short blocks away the menu at Park Restaurant is far less ambitious, but the crowds filling the small diner are no less robust. Prices at this mom-and-pop spot top out at $12.99 for a seafood platter and a large bowl filled to the brim with freshly made vegetable beef soup can be had for a thrifty $4.99.
Head southeast to Laplace to the on-site restaurant at Wayne Jacob's Smokehouse to enjoy the family recipes Jared Zeringue brought with him when he bought the heritage business two years ago. He grew up on the family farm in Vacherie and has incorporated a number of "River Road things" onto the menu. In the garlic sausage stew, small chunks of potato and carrot absorb the flavor of the house-made garlic smoked sausage while swimming in a broth enriched with a light roux. Order either the smoked chicken and andouille gumbo or the seafood gumbo (shrimp, crabmeat and okra) and discover a variety that is dramatically different from those farther west. In this part of the region the roux is lighter and the ratio of thickener to broth is lower making for light, broth-y varieties that leave room for something else — like Jared's peanut butter pie.
While out of season now, real deal, nearly-impossible-to-find crawfish bisque made with stuffed heads is offered on Thursday, Friday and Sunday at WJ's during Easter week in the spring so mark your calendars.
Bonus Bite
The Carriage House Inn, located in the heart of the River Ranch neighborhood, has spacious rooms that are modern and tastefully decorated. It is also conveniently located within short walking distance of numerous shops, restaurants and bars, plus use of the amenities at the City Club is offered to guests during their stay. Staycation, anyone?
Pour Restaurant and Wine Bar is located just across a grassy courtyard. The restaurant is popular with oenophiles while the bar, open until 1 a.m. on weekends, is always crowded with sports enthusiasts watching the game.
Carriage House Inn
603 Silverstone Road, Lafayette
337-769-8400, cityclubatriverranch.com
Park Restaurant
204 Park Ave., Abbeville
337-893-9957
Pour Cocktail
1 Degaulle Square, Lafayette
337-981-8085, eatatpour.com
Shucks!
701 W Port St., Abbeville
337-898-3311, goeatshucks.com
Wayne Jacob's Smokehouse Restaurant
769 A West Fifth St., LaPlace
985-652-9990, wjsmokehouse.com