Recettes de cocktails: A Drink with Bite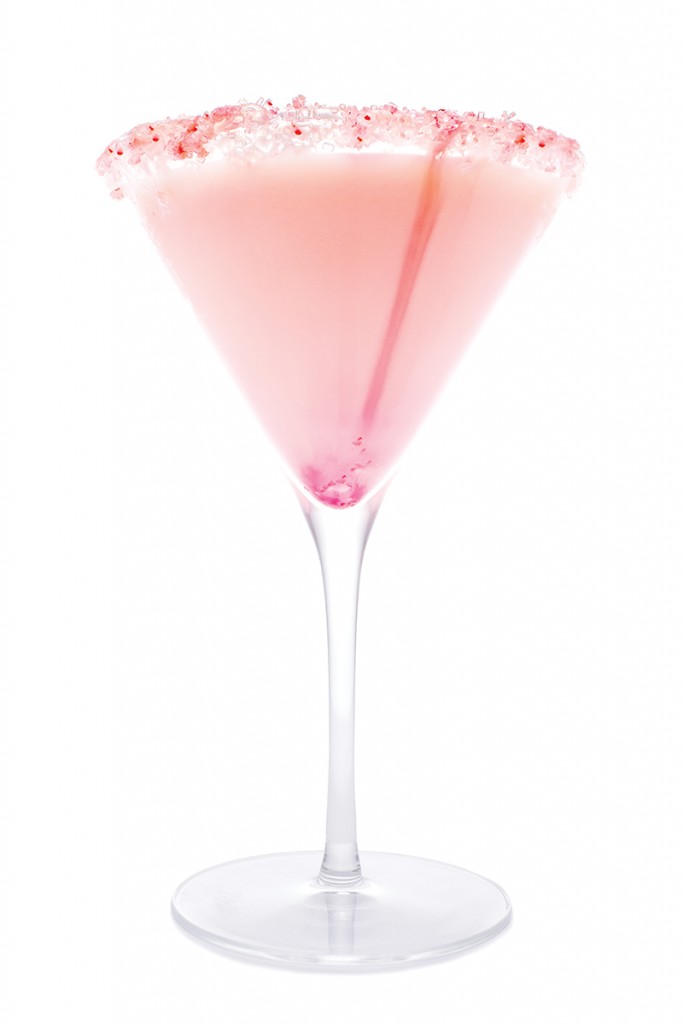 Created by award-winning mixologist, Candace Cooper, co-owner of The Point Seafood and Steakhouse in Broussard, the alluring Frost Bite seduces with creamy notes of vanilla and white chocolate brightened with a hint of pineapple. It is so simple that anyone in any state of impairment can make it, and provides sufficient equanimity to face that discomfiting, tipsy uncle singing carols off-key.
"It's a new, original drink you can request," says Cooper. "We're also introducing a multi-course Prohibition era-themed New Year's Eve dinner with wines selected by Sarah Arceneaux, a sommelier at Brennan's. She created our wine list."
Cooper's partner, Jacob Sonnier, grew up speaking Cajun French near Churchpoint, later earning a master's degree in French. Working with CODOFIL, Sonnier is developing a weekly French Table at the sleek, oyster-themed bistro that opened in April.
Cooper and Sonnier collected oyster shells from Don's Seafood (where they met) and Hook and Boil (where she was a bartender) and have incorporated them into a design elements including a chandelier. The staff is largely from the now-shuttered Hook and Boil that is being replaced with Trapp's.
"We've always been like family," Cooper says. "The former chef, Derek Weisz, who became executive chef for Mr. Lester's Steakhouse, created our popular duck and andouille gumbo."
You can watch the chefs char-grilling oysters while sipping Cooper's award-winning craft cocktails (try a Sweet Caroline). Order duck quesadillas or a juicy steak, then request a Frost Bite for a drinkable, festive finish.
---
Frost Bite
❶ Freeze a martini glass. After it's frozen, dip the lip of the glass into simple syrup, then dip the rim into crushed candy canes right before serving.
❷ In a cocktail shaker, add 1¾ ounces vanilla vodka, 3 ounces melted vanilla ice cream, ½ ounces pineapple juice and 1 ounce Godiva white chocolate liqueur and a cup of ice and shake vigorously.
❸ Strain into dressed martini glass. Hang a miniature candy cane on the rim and a sprig of fresh mint as garnish.
---
The Point Seafood and Steakhouse / 811 Albertsons Parkway, Broussard. 337-330-2026. Facebook.com/ThePointSeafoodandSteakhouse