Recettes de cocktail: Dragonfly Boogie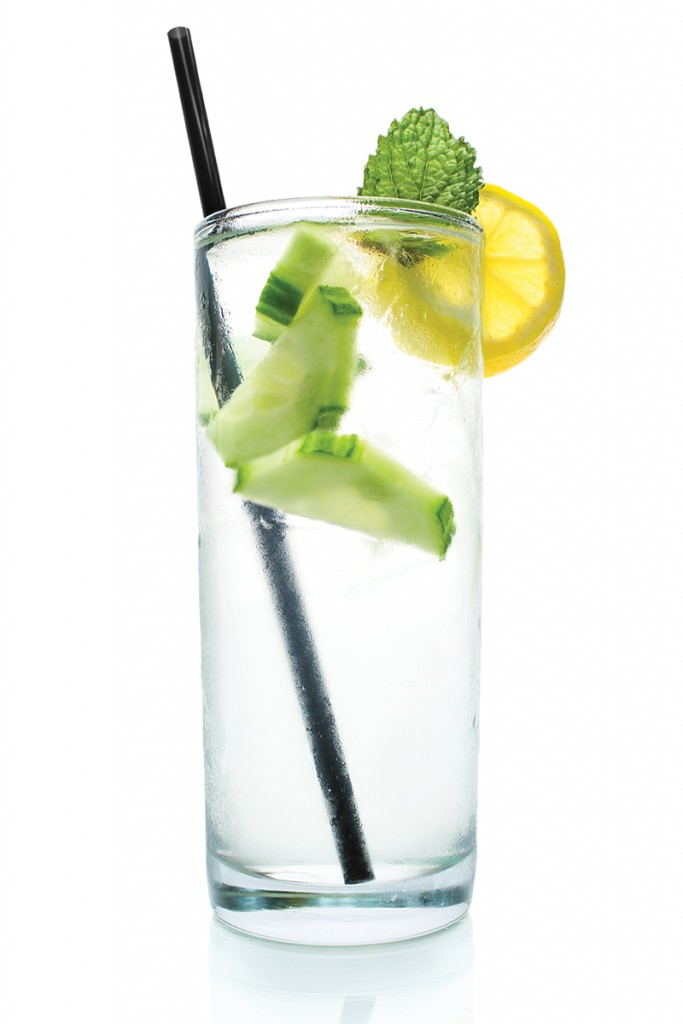 The weekly Cajun jam on Saturday mornings at Joie de Vivre in Breaux Bridge is a lively way to start the day. It's not unusual to find cowboy boot-clad fiddlers harmonizing with famous local crooners — the joint gets hopping. Couples two-step between cocktails and café au lait, beignets and boudin sliders. Since Scott Schilling became the new owner, he has expanded the hours, live music, menus and cocktails.
Not on the menu, but popular among regulars, Joie's zirondelle cocktail hits the spot. The old, original recipe has been simplified, but it's still sweet and tart, now garnished with citrus and cucumber.
Cajun French for dragonfly, the zirondelle is a dependable thirst-quencher among those who boogie down until the bands stop playing. Easy and restorative, it beckons the arrival of spring.
---
RECIPE
La Zirondelle a.k.a. The Dragonfly
❶ Pour 1 ounce Effen Cucumber Vodka, 0.5 ounce Dekuyper Triple Sec and 3 ounces Simply Lemonade into a highball glass over ice.
❷ Stir until the flavors are well blended.
❸ Garnish with cucumber and lemon slice.
---
TIP
If your tab reaches $15 on weekend nights, the $5 cover charge is refunded
---
Joie de Vivre  /  107 N. Main St. Breaux Bridge. 337-442-6354. facebook.com/JoiedeVivreCafe.
---