Pour la Maison: Hang Time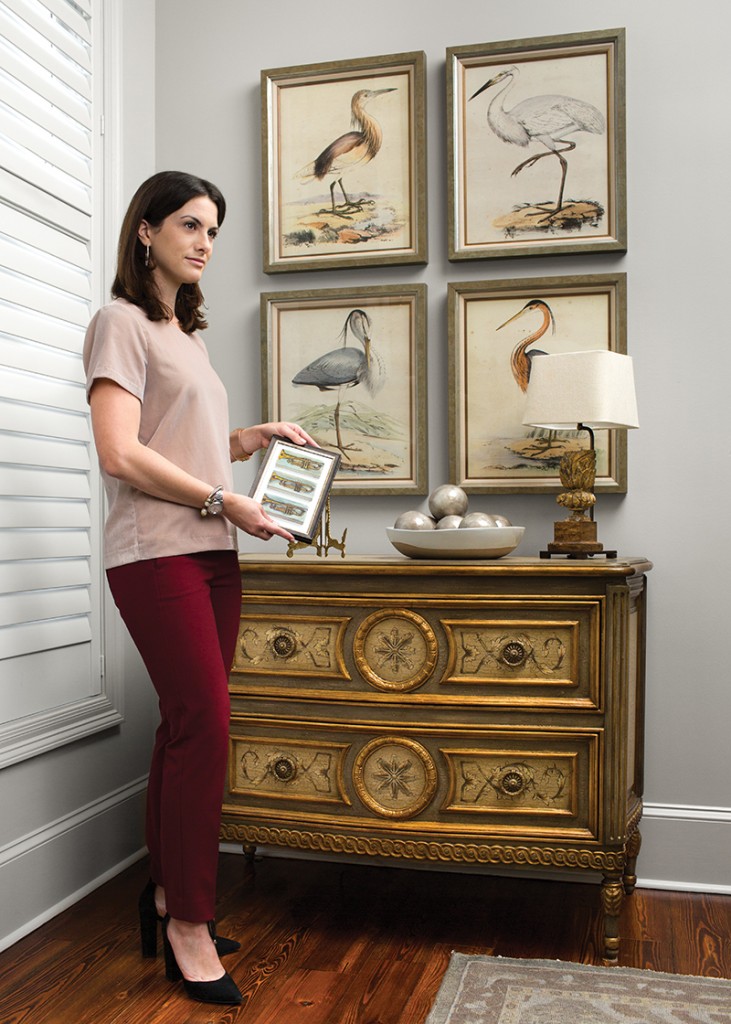 When it comes to art for your home, Lafayette interior designer Justine Hebert recommends collecting meaningful pieces over time, rather than shopping in bulk to fill a space.
"I tell my clients to look for pieces that evoke a memory," says Hebert. "Buy art on vacation or use local artists versus going to a big box retailer."
She says quality framing can add scale to a piece or make it more formal, depending on the type of mat and finish. A certified frame shop can help you choose a combination that will complement your space. Hebert also recommends opting for acid-free matting and conservation glass on valuable or sentimental pieces.
According to Hebert, you should consider what atmosphere or feeling you want to accomplish when selecting the best room for your piece, or vice versa. She is a fan of mixing different types of art together within a wall or room, as long as you anchor the collection around a common theme.
"I try to find a commonality with the art," says Hebert. "It might be a genre, a style, a color palette that blends throughout."
If you have #gallerywall goals, stick with an odd number of pieces and various frame widths. Alternatively, Hebert says you can align an even number of similar pieces to create a more formal look.
Her pro tips for making sure proportions are on point? Before you pick up a hammer, lay a big blanket out on the floor and start arranging with the larger pieces in the center and uniform spacing throughout. Hebert also swears by using sticky notes so you can step back and see how the art will look on the wall.
"You want to capture the room as a whole," says Hebert, who pays close attention to furniture, window treatments and light fixtures.
Whatever you do, make sure your focal point hangs at eye level. Hebert says that usually means about 70 inches from the floor, but every situation is different. Get those sticky notes ready.
---
ABOUT THE DESIGNER
Justine Hebert is an interior designer and owner of the Lafayette-based firm, J Design. She incorporates her passion for art into every project, from large-scale commercial spaces to residential renovations.
---
HOW TO
Framing and hanging art
❶ When framing, consider the color palette of your house and invest in high-quality products that will protect your art for the long haul.
❷ Combine diverse art in the same space by selecting pieces with similar frame finishes, colors or themes.
❸ For a gallery wall, lay out pieces on the ground before you start hammering.
❹ Start from the center of the wall, and create uniform spacing around the pieces.
❺ Remember, your focal point should always be about eye level.
---
Justine Hebert, J Design /
jdesignla.com
. 337-504-3010.