PASA Announces New Season, Tickets on Sale Now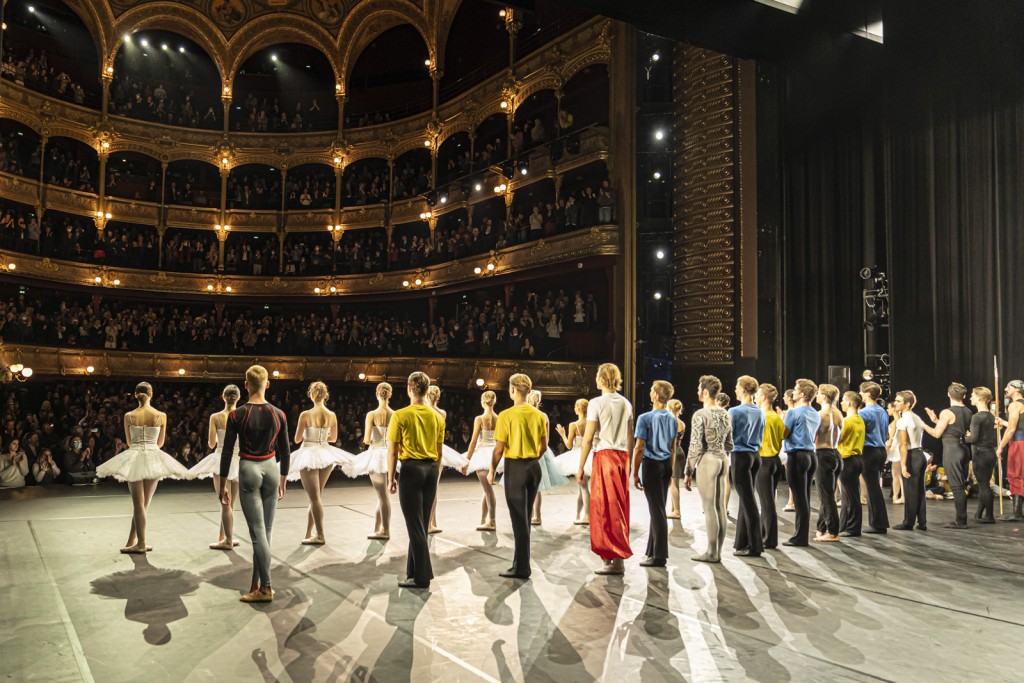 LAFAYETTE, La (press release) – Performing Arts Serving Acadiana (PASA) announced its stellar lineup of five performances today and the live entertainment spans dance, a wide range of music, history, local culture and theater. PASA is known for its decades-long commitment to making the world's best performing artists available to Acadiana residents and this season's lineup continues that tradition. All performances will begin at 7:30 p.m. and will take place at the Heymann Performing Arts Center.
The season kicks off on September 29, with Neil Berg's 50 Years of Rock & Roll. A cast of stars  from Broadway's greatest rock musicals and incredible rock and roll singers and musicians will join producer/pianist Neil Berg on stage, as they share the songs and stories behind the music that changed the world forever.
"I saw this show before the pandemic. It spans the legacy of rock and roll, from Chuck Berry to the Beatles to "The Boss," says PASA executive director Jackie Lyle. "Neil Berg is a fantastic pianist and a superb story teller. The rock and roll fans that have seen this show have loved every minute, and we thought this was a fun way to blast off our season."
The Kyiv City Ballet, with 35 extraordinary dancers, will make its first-ever tour of the United States this fall, taking the stage on October 23. The day before Ukraine was invaded in February, the Kyiv City Ballet took one of the last flights out of Kyiv. The company flew to Paris to begin a long-planned tour and they have not returned home. The country of France has sheltered them and the company has been performing throughout France and Europe, since the invasion of their country began. The company soon heads to the United States. PASA and Lyle were contacted by the company's booking agency, Rhizome Arts Consulting, in late spring.
"PASA's board of directors immediately understood the value of hosting this beautiful company. We are honored to be able to help these world-class artists continue to share their talent," says PASA's board president Tim Basden.
The program for the Lafayette performances will be a mixed repertory of three ballets: Thoughts (choreography by Vladyslav Dobshynskyi), a contemporary ballet; Tribute to Peace (choreography by Ekaterina and Ivan Kozlov), a neo-classical work, and Men of Kyiv (choreography by Pavlo Virsky), a Ukranian folk dance.
International opera star André Courville, whose bass-baritone voice has been called "rich" by the Washington Post and who draws rave reviews every time he performs, will join his childhood friends who make up the high harmony trio Sweet Cecilia, in Oh, Night Divine, a night of holiday classics, on December 1.  A chamber orchestra will join the foursome.
"What could be more divine than a beautiful program of Christmas and holiday music by André and his Sweet Cecilia friends, Laura Huval, Maegan Berard and their first cousin Callie Guidry?" remarks Lyle. "The four have never sung together in public, and when we learned that they wanted to perform at the Heymann Center, we put our producer hats on. The show will be wonderful and it'll be a first ever for all of us: our ticket buyers and the artists, too!"
On February 14, 2023, PASA will bring Allan Harris's Cross That River, a concert musical that honors the history of Black Cowboys. This musical journey, tells the story of Blue, a run-away slave who escapes from Louisiana to Texas and becomes one of America's first Black Cowboys. Cross That River portrays a significant moment in American history where Black Cowboys, who made up a quarter of the cowhands in the west, lived and helped settle the West.
Allan Harris, a Brooklyn-born Harlem composer and well-known jazz musician, found a way to honor their history with this concert musical.
"We have already learned so much about Black Cowboys in Acadiana and southwest Louisiana," says Lyle. "There's a lot more to learn and we intend to seize this chance to explore and share this important history through Black Cowboy Talks that we'll offer. We'll have specific information in the coming months."
Momix, the wildly creative dance company led by famed artistic director Moses Pendleton, is expected to wrap up the PASA season with its fantastical Alice, a retelling of Lewis Carroll's Adventures of Alice in Wonderland, on March 8, 2023. The tale of Alice unfolds in this exhilarating 90-minute adventure of visionary ideas, creative costuming and props, and dancers' bodies with extraordinary ability.
"Momix was to have opened our 21-22 season with Alice, but the date was cancelled because of COVID" explains Lyle. "Momix is a PASA audience favorite and we are happy that we've been able to reschedule Alice.
Tickets for all performances will be available at pasaonline.org or through TicketMaster, beginning July 26. For more information, contact Jackie Lyle at jackie@pasaonline.orgor call 337.769.3231.
##
About PASA: Performing Arts Serving Acadiana offers performing arts entertainment, focusing on dance, theater, and classical music, with occasional forays into other genres. PASA also delivers performing arts activities—master classes, workshops, lecture demonstrations and other offerings—in a variety of locations in the Acadiana area.
For more information about PASA or any of the performances, call PASA at (337) 769-3231 or email jackie@pasaonline.org.
PASA 2022-23 Dates:
September 29         Neil Berg's 50 Years of Rock & Roll
youtube.com/watch?v=nr_LfwkhiYk
October 23              Kyiv City Ballet
December 1             Oh, Night Divine! André Courville and Sweet Cecilia
February 14             Allan Harris's Cross That River
March 8                    Momix: Alice
youtube.com/watch?v=KutapwSQqvg