Nouvelles des Villes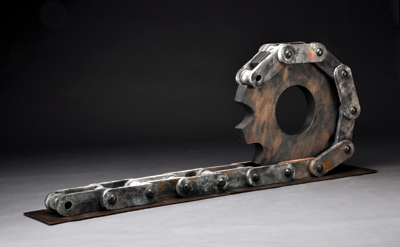 Special Cajun IDs and Plates to Benefit CODOFIL
BATON ROUGE – If you're Cajun and you know it … show your license?

As if the music, language, cuisine and overall cultural uniqueness weren't already enough, two proposed legislative bills would allow residents of Louisiana to put a "Cajun" stamp on their driver's licenses and license plates. It might sound silly, but the additional fees for the distinctive IDs do go to a good cause – funding the Council for the Development of French in Louisiana, or CODOFIL, program for recruiting and training French teachers.

All you Cajuns by association and approximation, don't worry: You can get these special IDs for your wallet and car, as well. The licenses are available to anyone, regardless of ancestry. The two bills are fairly similar, except the slogans appearing on the plates are different. In Rep. Mike Huval's bill (R-Breaux Bridge) the plates read, "I'm Cajun … and Proud." In Sen. Fred Mills' (R-Parks) legislation, the plate and IDs include the line, "I'm a Cajun."

Founded in 1968, CODOFIL is a state agency responsible for promoting and preserving the French-speaking heritage of Louisiana, specifically in Acadiana.

Professor Wins Big in Texas
LAKE CHARLES – Kenneth Baskin, associate professor of art at McNeese State University, won the Best of Show award for his ceramic piece titled Gear and Chain, exhibited in the Regional Juried Ceramic Competition at the University of Dallas.

The exhibition showcases contemporary ceramic sculptural and functional artwork. Baskin will also have a solo exhibition at the University of Dallas in 2014.

Les Manning, the competition's juror, also selected Baskin's ceramic art piece Hammer Mill for inclusion in the campus exhibit.

Hub City to Get Whole Foods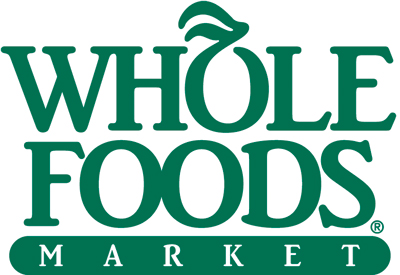 LAFAYETTE – Whole Foods Market, the health foods and specialty store that bills itself as the "world leader in natural and organic foods," plans to open a Lafayette location by 2014. The expansive shopping center will be located at the corner of Ambassador Caffery Parkway and Settlers Trace Boulevard and serve as the paramount store in what will become a new business development.

Currently, there are only three Whole Foods locations in Louisiana: New Orleans, Metairie and Baton Rouge. According to newspaper accounts, in May 2011, City-Parish President Joey Durel announced that Whole Foods was moving into the then-vacant Kmart building on Ambassador Caffery near Johnston Street. That announcement was obviously premature. Corporate representatives from Whole Foods denied any such plans, dismissing Durel's announcement as simply a rumor.
Mall of Acadiana Is Getting Spruced Up, Renamed
LAFAYETTE – It'll still have the same department stores, same specialty shops, same dining opinions and unfortunately the same crowded parking lots around holiday time – but the Mall of Acadiana will soon have a new name.

Well, a new old name, technically: Mall officials recently announced the sprawling shopping complex will revert back to its original Acadiana Mall moniker by the end of the year. The name switch coincides with an exterior and interior renovation of the building, which was opened in 1979. Specifically, the landscape around the property will be upgraded, new seating will be installed in mall rest areas, food court tables and chairs will be replaced and restrooms will be altered and modernized.

Cajun and Creole Horse Culture Explored in Celebrated Film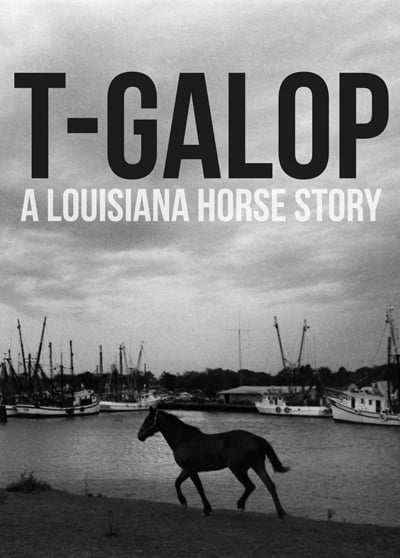 LAFAYETTE – The film T-Galop: A Louisiana Horse Story, directed by Lafayette's Conni Castille, was named Documentary Film of the Year by the Louisiana Endowment for the Humanities.

Each year, the LEH selects a documentary film that best exemplifies scholarship on Louisiana topics or by Louisiana documentary filmmakers.

"It's chosen on the basis of its representation of the humanities, the history and culture of the state and the quality of the film itself," said Brian Boyles, director of public relations and programs for LEH.

T-Galop, which is pronounced "TEE-gah-low," refers to a horse moving at a slow gallop or canter. Castille's film traces the history of Louisiana's equine connections from the colonial period to the present day, paying special attention to traditions surrounding horses in the Cajun and Creole cultures. It features sulky races; Creole trail rides; and Le Tournoi de la Ville Platte, a contest inspired by medieval jousting.

Castille explores the inclusion of horses in traditional rural Mardi Gras celebrations, where masked riders go from house to house, begging for ingredients – including live chickens – to make a gumbo.

The film also includes an interview with Calvin Borel, the only jockey in history to win three consecutive Kentucky Derby races. A native of Catahoula, Borel began his career when he was just 11, riding on Louisiana's bush tracks, unsanctioned, rough-and-tumble tracks that once dotted the Southwest Louisiana countryside.

Castille wrote, directed and produced the film. A ULL graduate, she is assistant director of the University's Center for Moving Image Arts and an instructor who teaches English and film studies.

The film takes its name from a Cajun song, "'Tit Galop Pour Mamou," written and recorded by Dewey Balfa and released in 1965. It tells the story of a rider who sells his mule and wagon to buy treats for the children and elders in the small town of Mamou.

Dr. Michael Martin, director of ULL's Center for Louisiana Studies, called the film "remarkable for its blending of archival and contemporary footage to show the complexities of horse culture in the region."

T-Galop also earned the Louisiana Feature Film Prize at the 2012 New Orleans Film Festival. Castille's filmmaking exploits were featured in the February/March 2012 issue of Acadiana Profile.