Nouvelles des Villes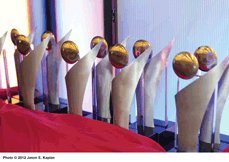 Bayou Teche Beer Takes Silver

ARNAUDVILLE –"Cheers" are definitely in order for the family-operated Bayou Teche Brewery.

The Knott brothers – Karlos, Byron and Dorsey – scored a silver medal at the 2012 World Beer Championships for their seasonal Courir de Mardi Gras Ale. The competition, held by the Beverage Testing Institute, is open to commercial beer-brewers worldwide. Beers are judged on a 100-point scale and are evaluated by professional judges in a tasting room designed to minimize distractions. Additionally the judges taste the beers blind – aware only of the category of beer, not the brand.

The Courir de Mardi Gras Ale scored 87 out of 100.

"[When we] got the news, we opened a few celebratory bottles from the last six-pack of Courir that we had set aside for a special occasion," brewmaster Karlos says. "There were so many outstanding and famous beers in this year's competition; we are just elated."

According to the judges' notes, "The ale is bright clear gold and has aromas of bright buttered raisin toast with a crisp medium body and a nice peppery frisée and radicchio-like hop finish." The judges also noted that it was a very pleasant take on the style.

Bayou Teche Brewing released Courir de Mardi Gras in collaboration with Valcour Records. Their CD, The Best of Valcour Records Volume I, was designed to accompany the brewery's seasonal Mardi Gras Beer, and free downloads from the CD were included in every six-pack. Courir de Mardi Gras is released in limited edition batches and will be available again just before 2013 Mardi Gras throughout Louisiana, Mississippi, Alabama, Florida and Georgia.

Folse Cooks Up Cajun Specialties for Olympians

DONALDSONVILLE – World-famous chef John Folse knows that you can't go for the gold on an empty stomach.

Thankfully hunger wasn't an issue for U.S. Summer Olympians competing in the 2012 games in London since the Donaldsonville native was one of eight Gulf Coast-region chefs flown abroad to cook for athletes, their families and other visitors. Folse's trip was sponsored by oil giant BP as part of a Gulf Coast seafood promotion.

In addition to lending his culinary expertise to a menu that included such dishes as alligator gumbo, shrimp pasta and sautéed flounder, Folse's food company in Donaldsonville chipped in by shipping seafood staples such as shrimp and crabs to London.

Folse is the eponym of the Chef John Folse Culinary Institute at Nicholls State University in Thibodaux and one of the most recognized and well-respected authorities on Cajun and Creole cooking. He's been named the Louisiana Restaurateur of the Year (1987) and the National Chef of the Year (1990) and was inducted into the Louisiana Chef's Hall of Fame in 1999.

Evangeline Downs Changes Hands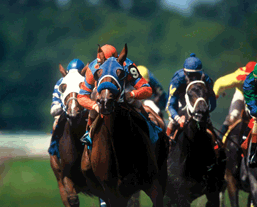 OPELOUSAS – Pending approval from the Louisiana Racing Commission, Boyd Gaming will operate Evangeline Downs for the 2013 racing season after purchasing the racetrack's parent company for more than $1 billion in the summer of 2012.

The Las Vegas-based Boyd, which already owns Delta Downs in Vinton (the only other Acadiana thoroughbred racetrack), acquired five properties from Peninsula Gaming LLC, adding to its list of 17 gaming sites.

Peninsula has been the sole owner of the track since its move from Carencro to Opelousas in the 2000s. Featuring a racing schedule that runs through the spring and summer months, Evangeline Downs has been a place for famous Cajun jockeys to cut their teeth in the early riding stages. Kentucky Derby winners Calvin Borel, Eddie Delahoussaye and Kent Desormeaux all posted mounts at Evangeline Downs during the formative days of their careers.

New Books Lauds Acadian Grit and Spirit
LAFAYETTE – Written by former Times-Picayune editor/reporter Ron Thibodeaux and published by UL Press, Hell or High Water is the story of how Cajun fortitude and a can-do attitude uplifted coastal communities after hurricanes Rita and Ike touched shore in 2005 and 2008, respectively.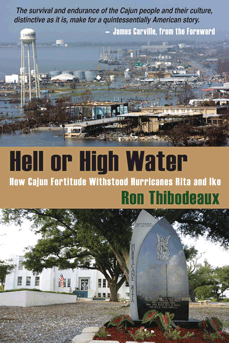 Thibodeaux takes readers to long-forgotten places such as Cameron Parish, which was leveled by Hurricane Rita but did not receive the media attention of New Orleans' post-Katrina plight. Thibodeaux writes of how members within this predominantly Cajun population did what their Acadian forebears had done for centuries before them: adapt, survive and thrive in hostile environments. Their resiliency is indicative of the history of the Cajun people in Louisiana, going back to their Acadian roots. The book details how these towns turned adversity into triumph, with each area's story brought to life by a rich history and compelling, interwoven accounts of contemporary storm experiences from the hardy people of the Louisiana bayous.

The 212-page book can be purchased at www.ulpress.org or at major retailers such as Barnes & Noble and Amazon.com.

The Official Boudin Capital?
SCOTT – After some controversy and political maneuvering, the Louisiana Legislature named Scott the Boudin Capital of the World. The measure passed 60-18 in the House and 38-1 in the Senate.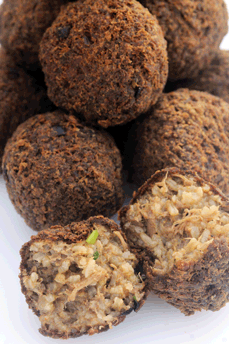 To celebrating its newfound scrumptious status, Scott city officials leased billboard space along Interstate 10 and organized a six-stop boudin stroll for tourists. The must-eat locations are: The Best Stop, Romero's, Mike's Country Corner, Early's Supermarket, Billy's Boudin and Cracklin and Don's Specialty Meats. City officials also claim no other community in Louisiana produces more boudin than Scott's 1.3 million pounds per year.

In the summer of 2012, the Wall Street Journal printed a feature story about the boudin feud cooking in Acadiana, noting that Broussard was also given the title Boudin Capital of the World in the 1970s while Jennings claims it's the Boudin Capital of the Universe.