Nouvelles de villes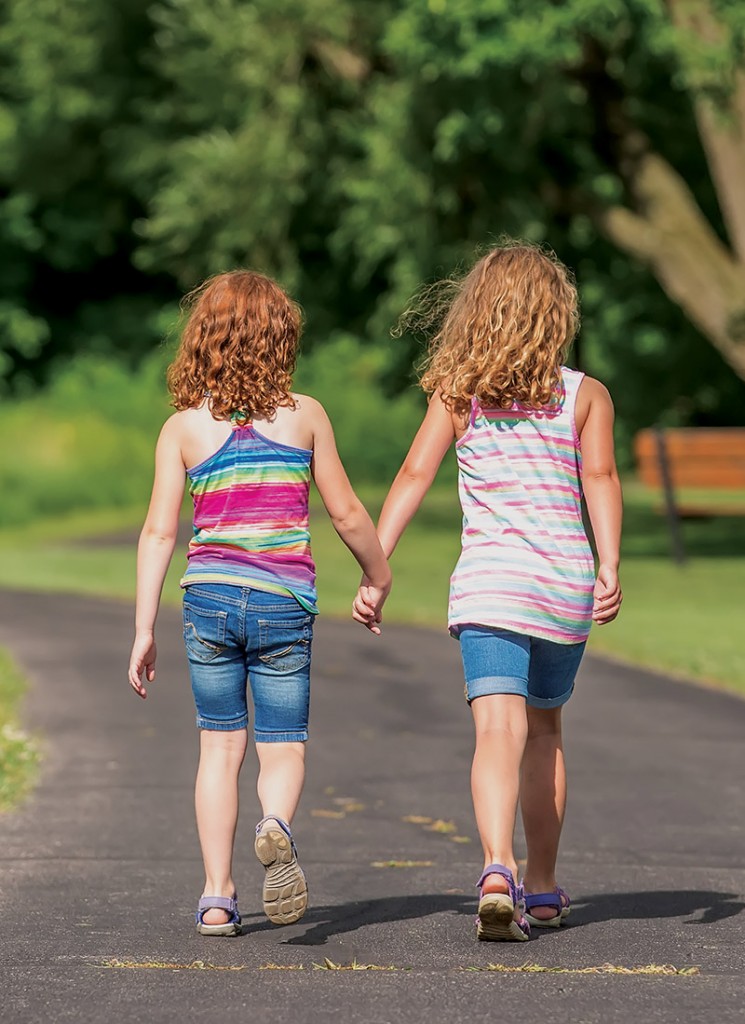 Get Off the Couch
Opelousas
The South City Park Walking Trail is now open in Opelousas featuring connection points to various recreation amenities. Future additions include a dog park. (opelousasgeneral.com/oghs-foundation)
---
Record-Breaking Fish Tale
Port Fourchon
Cole Thurman's first-time offshore fishing trip earned a state record when he caught a giant, 106.3-pound black grouper that was 56 inches long, nearly doubling the previous state record (51 pounds). The LDWF office in Bourg certified the catch. After Thurman placed the grouper in a tub in his truck, someone pulled out in front of it so he slammed on the brakes, and the giant fish flew out the back window of his brand-new F150 truck.
---
Bière Brune de Café Noir
Arnaudville
Desert Storm veteran and Bayou Teche Brewery co-owner, Karlos Knott, recently introduced the new Valor Stout, a dark beer made from a dark coffee found in the military's MREs. It's the first in a series of beers benefitting Acadiana veterans. The WWII label depicts two vets, Charles Patout (founder of Abbeville's Gulf Coast Bank) and Lt. Col. Jules Deshotels (Iota Bronze Star Medalist). Each new beer will pay tribute to a different battle in history (facebook.com/acadianaveteranalliance).
---
Doing it Up Fancy
Youngsville
The all-new El Paso Mexican Grill and Cantina location in Youngsville endeavors to provide an elegant Mexican dining experience with an expansive, monochromatic dining room dramatized by imposing white columns, white leather seating and faux-marbleized table tops flanked by a swank patio styled with myriad dining areas.
---

Lighthouse Bend Underway
Cameron
Partnering with Venture Global LNG, Cameron Parish is working to create Lighthouse Bend, a family destination featuring a 4,800-square-foot, 100-seat restaurant with open-air seating overlooking the Gulf and ship channel, a 2,000-square-foot market with an adjacent pleasure boat marina and public boat launch, RV resort and event pavilion. Deadline for interested bidders is Jan. 8, 2021 (lighthousebend.com/rfp).
---
Daigle's Concert Rescheduled
Lafayette
Crossover Christian singer, Lauren Daigle, has postponed her world tour's Lafayette concert until March 26, 2021. Hold onto your tickets, which will be honored at the Cajundome (most concerts are sold out). The two-time Grammy winner was recently honored at the 50th annual Gospel Music Association's Dove Awards in Nashville, winning Artist of the Year, Song of the Year and Pop/Contemporary Album of the Year and during October's 2020 Billboard Music Awards, winning Top Christian Artist (cajundome.com/events/detail/lauren-daigle-2020).
---
Prodigious Pet Pampering
Lafayette
A new vet-supervised 10,000-square-foot doggie daycare and grooming facility, The Playground, recently opened as part of Lafayette Veterinary Care Center's expansion project featuring a large backyard with toys and bubbles. The structured daycare program offers a system of categorized playmates (size, energy level and temperament) run by a team of certified trainers (facebook.com/lafayettevets). Carson Animal Hospital is undergoing an extensive 8,300-square-foot expansion for a dedicated intensive care unit to address cases normally requiring travel for clients with sick pets. Luxury boarding options will include individual doggie suites and luxury boarding suites designed for every cat's desires (facebook.com/carsonanimalhospital).
---
Be sure to call ahead for COVID-19-related closures before visiting any of the places listed.