La Maison: Art House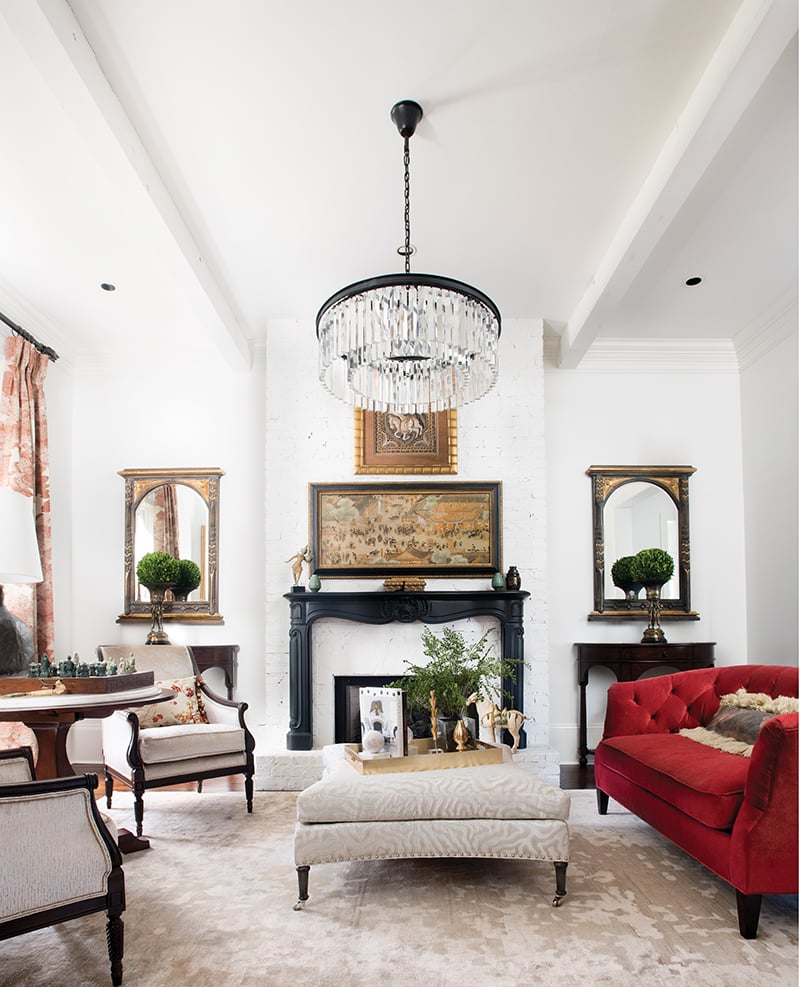 Downsizing is daunting, especially after living in the same home for 30 years. Combine that with a homeowner whose lifelong passion includes art and collectibles, and the last thing you might expect is for her to describe the entire process as "quite easy."
"I asked myself, 'What would you do if you could start from scratch, right now? What would you choose?'" says the homeowner.
She says this gem tucked inside Lafayette's River Ranch neighborhood represented a fresh start and an opportunity to focus on the important things in life. To lead the renovation, she brought in Clare Broussard, of M. Clare Designs, with the goal of moving outside her comfort zone, while still having the comfort of her favorite things.
"I wanted to preserve the light and open feeling of the house, as well as have a bit of fun with color and fabric," the homeowner says.
Inspired by the homeowner's collections, Broussard says item No. 1 on her agenda was painting the home's entire interior Benjamin Moore's White Dove. The designer recommends a balanced white wall color to reflect the vibrancy of bold art and textiles. Broussard says she started fresh with custom furniture to fit the space and curate the homeowner's collections.
"Clare helped me realize that the things I was most attached to were not furnishings, but my art and accessories — my memories," says the homeowner. "She made sure these special items were incorporated into my spaces in new ways."
Broussard designed a custom cabinet for the breakfast room to display collectibles, and hung paintings strategically throughout the home, creating a gallery effect in the main hallway.
The homeowner says her favorite pieces reflect her and her late husband's travels through Europe and Asia. She is especially fond of outdoor statues they discovered in a Bangkok antique shop.
Each room transports you to a different place and time. A walk through the home's eclectic living spaces reveals everything from Venetian masks, western bronze sculptures and Japanese cordial glasses — but not a trace of clutter.
Broussard attributes this curated effect to the homeowner's artistic eye and investment in quality pieces.
"Always buy pieces you love," advises Broussard. "They will move with you from home to home and from room to room."
---
M. Clare Designs, LLC / m.claredesigns@yahoo.com / House of Broussard / Shophouseofbroussard.com
---
About the designer:
Clare Broussard is the owner and principal designer of Acadiana-based M. Clare Designs and House of Broussard, a home interiors and gift shop in Broussard.
---