Joli: Flowers / Full Bloom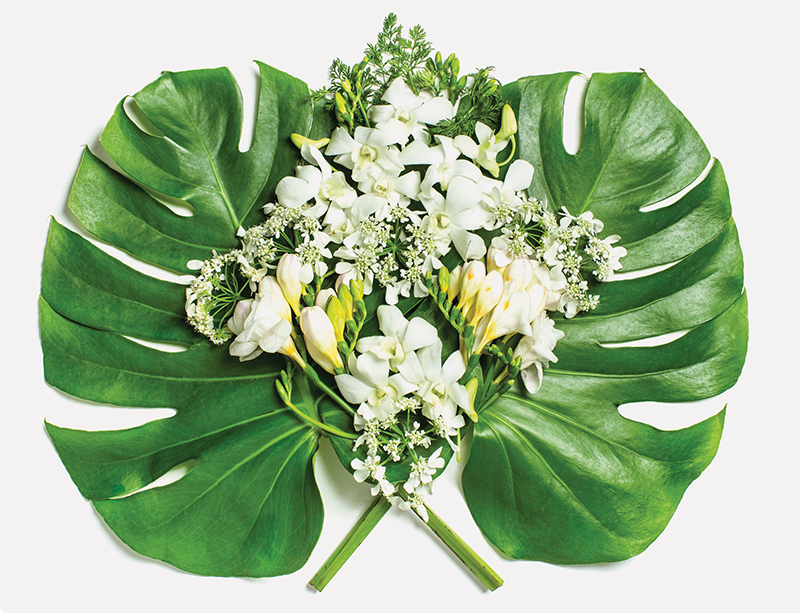 1 Monstera

From jewelry to potted plants, the monstera is having a moment. The massive leaf, also known as the Swiss cheese plant, balances delicate, intricate orchids.
2 Sprigs

Feathery and light touches of greenery from the orchids balance the robust monstera for a fresh touch.
3 Orchids

Is there any flower more elegant than a white orchid? The serene orchid represents innocence, beauty and virility.
4 White Lace

A truly fitting name, the white lace flower adds airiness to a summer bouquet.
5 White Freesia

Beautiful either in bloom or within the bud, the white freesia is a member of the iris family. Its bell shape adds dimension and strength, gorgeously contrasting with delicate white lace.
---
For your bouquet, capture various stages of growth with buds and blossoms paired with lush greenery for a clean and earthy effect.
---
Thistle Company 115 E. St. Peter St., New Iberia. 337-380-5327. thistlecompanyla.com