Hilliard Art Museum's Annual Fall Opening Celebration, Sept. 9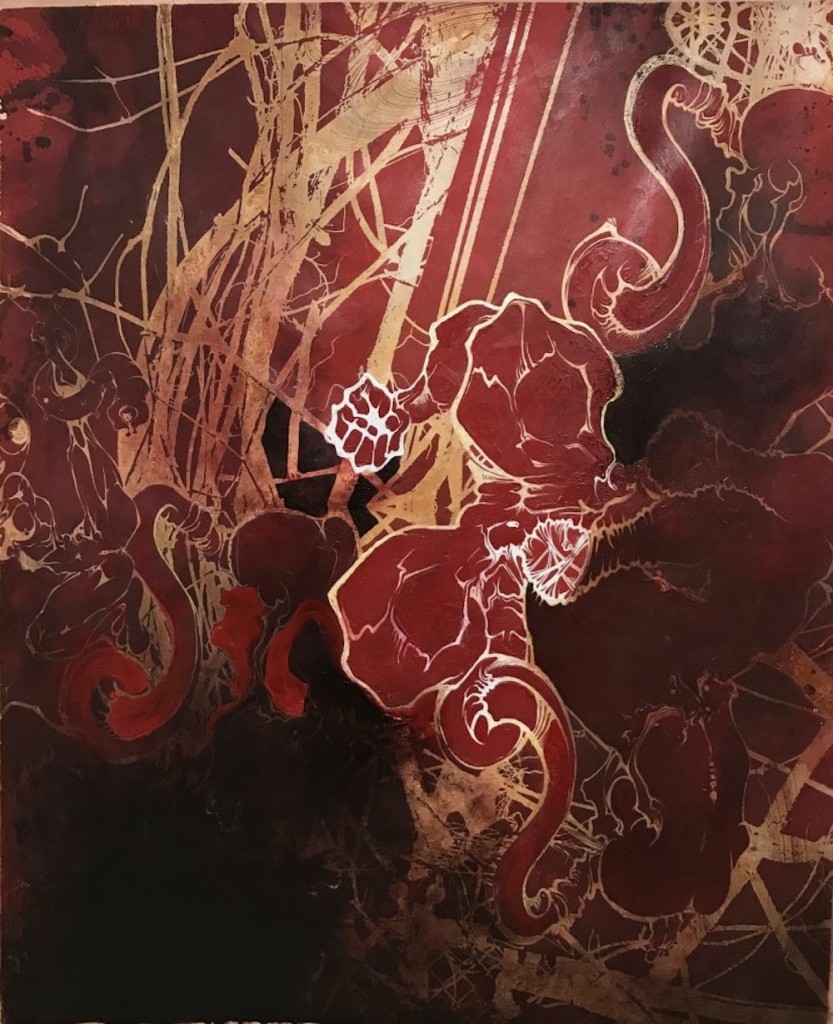 LAFAYETTE, La (press release) – September marks the community-worthy Fall Opening celebration, featuring an exciting lineup of exhibits and events at The Hilliard Art Museum.
"From watercolors to theatrical installations to archival prints, Hilliard's fall exhibition and programming offer opportunities to engage with art in new and meaningful ways," says Museum Director LouAnne Greenwald.
The Fall Exhibition Opening Reception is Friday, Sept. 9, 2022. The member's reception is from 4-6 p.m., and the event is open to the general public from 6-8 p.m.
The Fall Exhibition showcases notable local, regional and national artists, including:
Little Things: Drawings and Photographs by Fred Packard
DATE: July 22, 2022 – April 1, 2023
Little Things: Drawings and Photographs by Fred Packard is a survey of works on paper by the beloved artist who founded the photography concentration in the Department of Visual Arts on the Campus of the University of Louisiana at Lafayette. The variety of media and subject matter on display parallels Packard's varied life experiences and his appreciation of many intellectual pursuits.
The media represented in Little Things include gelatin silver prints and archival digital prints, as well as drawings in pen, ink, graphite, and oil crayons. Packard's work reflects his lifelong love of travel, a love kindled by his travels in the U.S. Army when he was stationed in Europe during the Cold War. On view, there are images from several trips to Mexico and Europe, and most importantly, Louisiana, Packard's home state. The common thread between these disparate locales is Packard's urge to authentically capture his experiences and convey a sense of place. Also reflected in his work is the development of camera technology from the mid-twentieth century on. The photographs on view in Little Things were shot using a 4" x 5" Graflex View large format camera and a variety of 35 mm cameras made by Rolleiflex, Rolleicord, Leica, and Pentax.
Most recently, Packard has embraced an iPhone as his camera of choice. In the Looking Down series, he meditates on the passage of time, noting the manner in which light changes how river rocks and leaves in his backyard are perceived. These images stand out within Packard's oeuvre in that they are exercises in composition and do not depict a specific place in a recognizable way.
Date; Sept. 9, 2022 — Jan. 7, 2023
Leviathan: Susan David is a site-responsive, theatrical installation by one of Lafayette's well-known muralists. Featuring an impressive mural and preparatory sketches, this installation asks, "what lurks in the hearts of men?"
Throughout history, leviathans have been described in many ways: sea monsters, chaos makers, world makers, or serpents. The oldest stories and poems about leviathans are found in different literary, religious and philosophical traditions.
Artist Susan David is fascinated by the symbolism and different meanings associated with the leviathan as a mythic creature, a feminine power and as an outcast.
David is particularly interested in the leviathan-like goddess Tiamat from Enūma Eliš, the Babylonian creation epic. Tiamat is a primordial form made from seawater who is sometimes represented as a human with snake legs. She is murdered by her son who uses her skull, ribs and tail to make heaven and earth.
Artist Susan David says that she likes the idea of her murals "being unavoidable or maybe conversation starters."
"I like the idea of artwork being outside the 'white box' of a gallery," says Susan David.
Stephon Senegal: When Monsters Tremble
DATE: Aug. 2, 2022 – Dec. 10, 2022
Stephon Senegal's largely abstract paintings provide viewers with fleeting glimpses of anthropomorphic and zoomorphic images interspersed with text that illustrate a multi-cultural fusion. His points of reference include Senegalese, Malian, Native American, Catholic, Black Americana and Nihon Manga traditions. This mixing of imagery speaks to Senegal's Creole heritage as a source of personal empowerment and mutual understanding within the Creole community. It also position's Senegal as culturally in-between mainstream white culture and the groups that encompass his diverse ancestry. The uniqueness of Creole culture in Louisiana sets it apart in that it, to some extent, is not of any one cultural tradition. With this being the case, Senegal views himself as a cultural emissary.
This dynamic is easily found within Senegal's studio practice and art. Working within the western painting tradition, his images and style are academically understood as being informed by the modernist tradition of abstraction and its outgrowths such as institutional critique and post-conceptual art. This provides Senegal with entrée to arts institutions and their audiences, many of which are unfamiliar with the meanings behind the culturally diverse points of reference that live in his paintings. By highlighting the various cultures that are Creole, Senegal brings to the foreground the trauma of historical and contemporary injustices so that they may be learned about and reconciled rather than forgotten in the collective conscience.
OTHER HAPPENINGS:
SEPT.  16           Seventh Annual John Bartholomew Bienvenu Lecture
6-8 p.m.
Featuring Phil Sanders, master printmaker  and author of Neutral Ground, Marais Press and the Role of University Based Fine Art Publishers
SEPT.  21:          Creative Conversation: An Evening with Stephon Senegal
6-8 p.m.
A conversation with Senegal about his studio practice and exhibition When Monsters Tremble.
OCT.  19          Creative Conversation: An Evening with Susan David
6 – 8 p.m.
Hear from David about her studio practice and exhibition Leviathan: Susan David.
NOV, 16            Creative Conversation: An Evening with Fred Packard
6 – 8 p.m.
Learn about Fred Packard's long and storied career as an artist educator at University of Louisiana at Lafayette. This event is in support of the exhibition Little Things: Drawings and Photographs by Fred Packard.
Museum Hours, Admission & General Information
The Hilliard Art Museum is located at 710 E. Saint Mary Blvd. on the campus of the University of Louisiana at Lafayette. Museum hours are Tuesday, Thursday and Friday, 9 a.m.-5 p.m.; Wednesday, 9 a.m.-8 p.m.; Saturday, 10 a.m.-5 p.m.; closed Sunday and Monday. For general information, please visit HillliardMuseum.org or call 337-482-2278.
Upon request, press and media kits are available that include additional high-resolution images and selected literature.