Happy (Healthy) Trails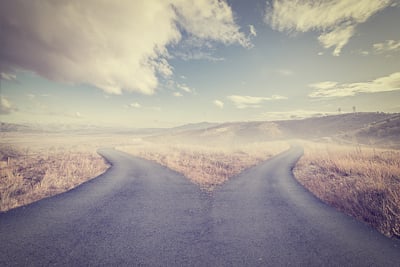 A walk or a bike ride through nature is great exercise and good for the soul. For solitary types, it can provide needed time to recharge the mental batteries and for friends or sweethearts, it can be an excellent way to keep fit while spending time with loved ones and friends. Here
are five of Louisiana's best hike and bike trails.
1. Tunica Hills
A short distance northwest of St. Francisville is Tunica Hills. Most people don't associate Louisiana with hills, bluffs, and ravines, but if you're looking to escape the flatlands for some lovely views and a pristine hardwood forest, Tunica Hills is worth a look.
2. Comite River Park
Do you think you're up for a challenge? The Comite River Park in Baton Rouge skirts the banks of the Comite River and Cypress Bayou. New Orleanian Caleb Izdepski describes the trail as a "rollercoaster" with some steep climbs and drops. Make sure you have a mountain or cross bike if you want to attempt this one, though.
3. Tammany Trace
Formerly a corridor for the Illinois Central Railroad, the Tammany Trace provides a flat, easy trail for hikers and bikers from downtown Covington through Abita Springs, Mandeville, Lacombe and Slidell. There's even a parallel equestrian path for horseback riders. Bikes can be rented at the start of the trail. As an added bonus, it provides easy access to the Old Rail Brewing Co., in Mandeville and the Covington Brewhouse and Abita Brewery in Covington if you want to take a break for some adult beverages.
4. Cat Island National Wildlife Refuge
This little paradise in St. Francisville has exceptional trails for hiking and viewing deer and numerous birds. When the refuge floods, canoeing and kayaking options are available for touring the cypress-tupelo swamps. However, you must bring your own canoe/kayak, as they are not available for rent.
refuge. fws.gov/refuge/Cat_Island
5. Chicot State Park
Louisiana's largest state park is in Ville Platte in South Central Louisiana. There's water and rolling hills to be enjoyed, but the hills do make the hiking and biking a bit more challenging.
New Orleanian Lyle Castro enjoys the trail because it takes visitors through a wide variety of Louisiana forests — pine, deciduous, marsh, and cypress swamp.