Grand Isle, mon amour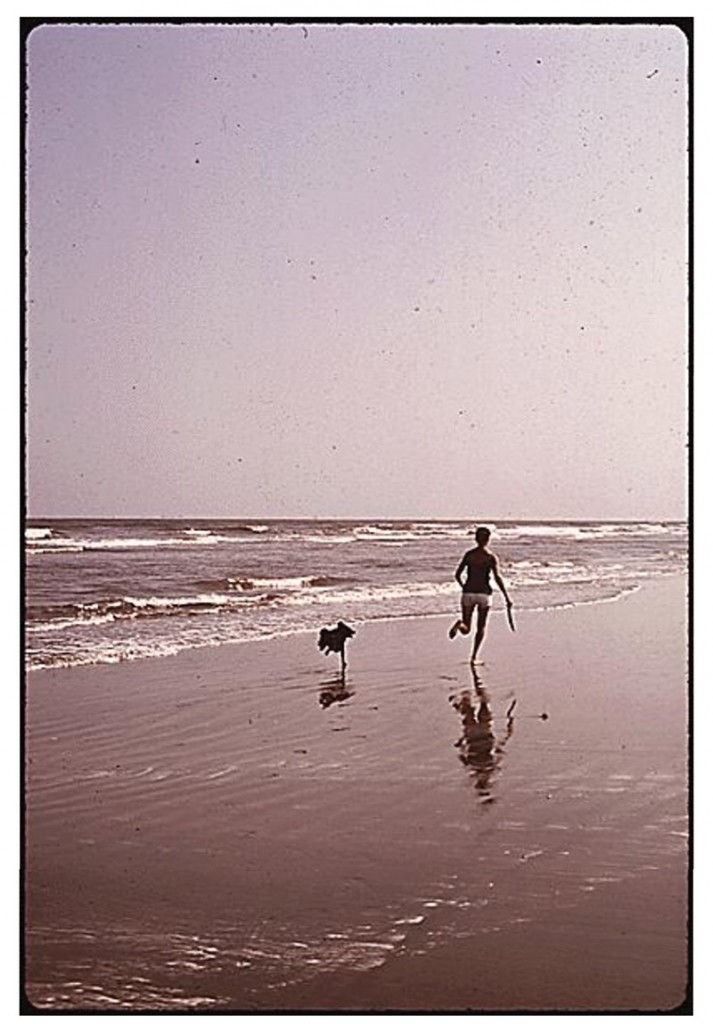 LA 1 crosses the state diagonally, from the confines of its border with Texas and Arkansas, to its other extremity, where it ends in a cul-de-sac surrounded by a motel, a restaurant and a small port harboring sport and commercial fishing boats, a few yards from the Gulf of Mexico. The last seven miles of this great journey take the traveler along a thin line drawn between two waters, a large sandbar of sorts. Diminished today by erosion, its stature was once such that it was named Grand Isle, a seaside resort for the well-to-do seeking a cool breeze and seafood close at hand. People of more modest means also enjoyed the same pleasures that a trip to the beach could bring. And then, the residents themselves, those who live there during the colder and less sunny months, often descendants of the pirates who sailed with Jean Lafitte, known locally as the "Bleus" because of their supposedly darker complexion and for speaking a rocky and "fat" French because of the guttural pronunciation of the "r". Everyone and many more like me were certainly in love with this barrier island between the gulf and Barataria Bay.
The beaches of Grand Isle, immortalized by Kate Chopin's "The Awakening" and Fonville Winans' photographs, once so extensive that a small train carried vacationers to the water's edge, have shrunk to such an extent that the gulf waters are only a few feet from the road in places. In addition to the train, they drove buses and cars up to the beach, the "playe" as we say in local French; today they have given way to golf carts driving parallel to the surf. Modest little houses on stilts known as "camps" comprised most of the housing. It is in these rustic buildings, often with rudimentary furnishings, that indelible childhood memories were forged: endless card games, sandcastles, crabbing, soothing sunburns with Noxzema, homemade ice cream, gulps of salt water accidentally swallowed while swimming and spraying garden hoses to wash off salt and sand stuck to the skin. This thin slice of the world at the end of the world remains a sacred place in the collective memory.
Despite the annual threat of destruction, the construction of palaces far surpassing anything that the New Orleans bourgeoisie of the past could have imagined as a second home, which they still call without irony camps, continues as never before. With each passage of a hurricane, the future of Grand Isle becomes a little less sure, a little more precarious. What is this fatal attraction that draws visitors to this Atlantis on borrowed time? Grand Isle, like an aquatic phoenix reborn from its crashing waves, has lived multiple reincarnations. But for how much longer?