From Pointe-aux-Chênes to Pointe-au-Chien: Tenacity at the End of the World.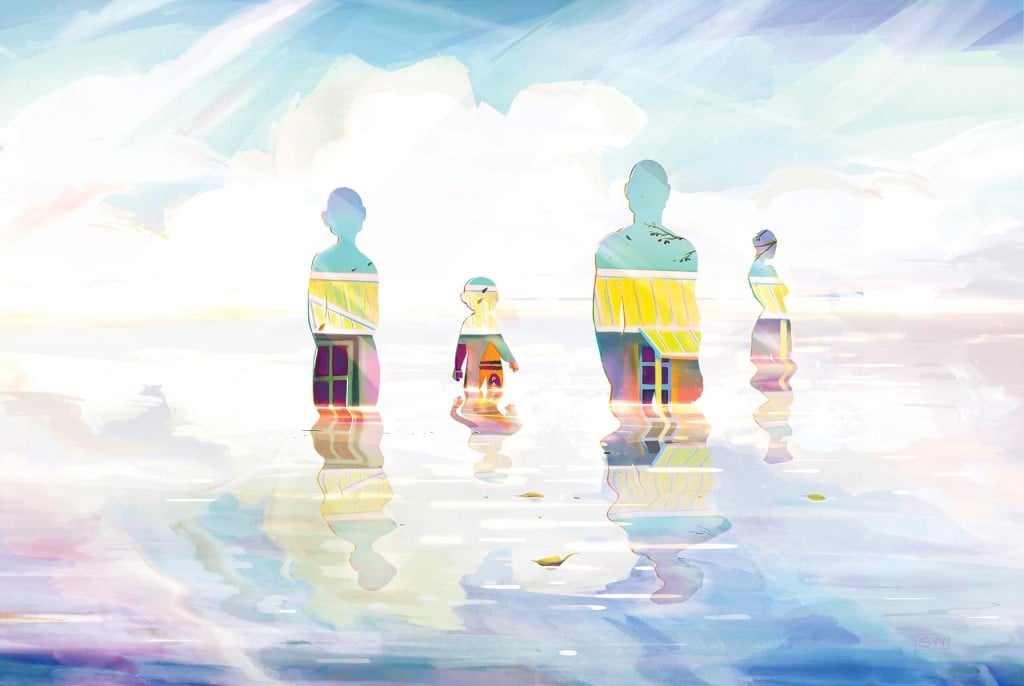 When people on television said that Hurricane Ida had made landfall near Port Fourchon, despite the horror of this terrible announcement, I had to laugh a little. "Land? At Port Fourchon? There hasn't been land there for at least fifty years." The Louisiana soil only offered resistance to the onslaught of wind and water after Houma and Thibodaux. Between this nearly imaginary line that constitutes the coast and more rugged terrain exist practitioners of our rich culture in the parishes of Lafourche and Terrebonne. Among this labyrinth of canals and the invasion of salt water that weakens the land, right in the path of the eye of the hurricane, is one of the last strongholds of an indigenous French-speaking Louisiana culture. Like the nurturing estuaries that still surround them, it is the land of choice to grow the next generation of bearers of our culture.
Despite the closure of the Pointe-aux-Chênes Elementary School that served this primarily Native American community, a new effort to open a French immersion school is taking shape and that shape is strong. Community members, supported by environmental and cultural activists, are pushing for the creation of École Pointe-au-Chien, signaling a desire to promote the name that locals use to refer to themselves. Following the visit of the Consul General of France, the momentum towards the establishment of this school is accelerating. With the support of CODOFIL, it may open its doors in August. Immersion programs have proven themselves elsewhere; it is time that the indigenous people benefit from this same education.
The link between coastal erosion and the disappearance of local cultures is undeniable. The state of Louisiana and the federal government promise huge sums to reverse the trend of the former, money which may be insufficient according to some. But what is the price of culture? For too long we had an embarrassment of riches. We thought we had an inexhaustible source of artists, artisans, and musicians. It is time that we stop treating our culture, and especially the French language, as if they will always be there, or worse, that their disappearance will have no harmful consequences. The time has come to launch, like the coastal reconstruction projects, an ambitious program that would not only slow down or stop the hemorrhaging from the loss of Francophones, but which will rebuild the foundation of our culture and our identity. It is not enough to prolong the arrival of the inevitable, but to no longer accept complete assimilation as an inexorable fate. The oaks, like the dogs, are more or less long gone down the bayou. We have to replant oak trees and breed dogs that will hunt. Failing to keep the land, we can not only keep languages and cultures, but make them flourish again. The foundation is still there for now. Just build it higher with ambition and pride.