Flipping the Script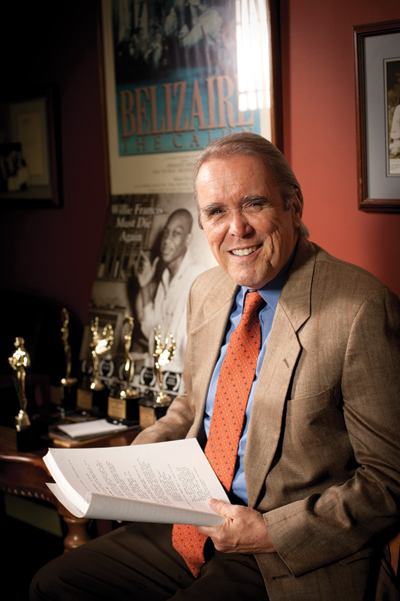 The marine layer casts a veil of gloom across this land of make-believe, fostering a biting April chill the Beach Boys never bothered to sing about.
The hipsters and beautiful people won't be here for another 45 minutes, leaving the waiter little else to do but interrupt Allan Durand's wandering story – something about how an intrusive cold call begot a phone call that almost knocked him out cold – to ask if he'd like a third cup of coffee. The St. Martinville tax attorney stares down at his more-than-half-empty mug and then taps the screen to awaken his slumbering iPhone: It's only 9:46 a.m.
"Yeah, sure," he says in a tone more Jed Clampett than James Earl Jones, as if the Texas Longhorns fleece wasn't proof enough that's he's not from around here. "Decaf, please."
Durand takes a long, deliberate sip, at peace in knowing it won't jolt him from this beautiful dream. Yesterday, he met with his agent. How the heck he ever got an agent – well, he's still not sure, just like he's not sure how he got Danny Glover to narrate his documentary for free or fooled Robert Redford into thinking he was a movie producer. His voice, normally animated, is a bit more somber, perhaps to reinforce the sincerity of what he's about to say.
Durand has a confession: He's having an affair – not cheating on his wife but on real life. Tonight he'll hop a red-eye from LAX to Houston and then board a puddle-jumper to Lafayette, leaving behind his routine escape from the mundane until the next tantalizing rendezvous five weeks from now.
"I've been coming out here for quite a while, pretty regularly, meeting with my agent and meeting other filmmakers, and every damn time I do, I stop myself and ask, 'What the heck am I doing here?'" Durand says. "But a filmmaker once gave me great advice to young, aspiring screenwriters. Here's the rule, and you can tattoo it to your eyelids: Nobody knows nothing.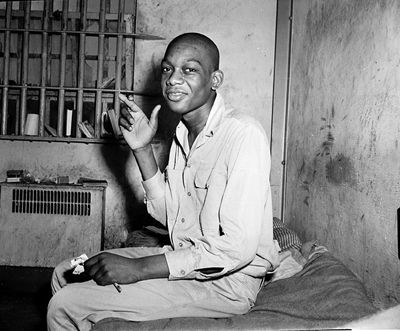 "All this energy you feel around this town – it's fear," Durand continues. "Because nobody knows what's gonna work, what story is going to sell. That's why I never quit my day job."
You see, Durand lawyers for dough but writes screenplays for show – a passion-turned-hobby-turned-wild-ride-without-a-foreseeable-finish-line. With just a sprinkling of credits to his name (writer and director of documentaries on the Texas Rangers and twice-executed teenager Willie Francis), Durand is in demand after capturing the prestigious Academy Nicholl Fellowship in Screenwriting awarded by the Academy of Motion Pictures. Durand's adaptation of his own documentary Willie Francis Must Die Again was one of five scripts selected from nearly 8,000 entrants from 66 counties – a distinction that came with an invite to the Oscars and a $35,000 grant given so that winners can complete another script during the fellowship period.
"As a writer, you're insecure by nature – it's how we're programmed," Durand says. "You have that voice saying: 'You know, this isn't any good. You're really not any good.' And in the entertainment business, you get so much rejection; it's easy to believe that voice. That voice gets a lot of reinforcement. But now, I can pull out my Nicholl award and say 'shut up' to that little negative devil on my shoulder. It's amazing who you can get to read your story now with that little Nicholl award in my pocket."
For all the stories he's written, though, Durand will spend the rest of this cup of coffee (and part of a fourth) sharing his own. Technically, he says, the beginning traces back to when his grandfather bought the family's first television set in the 1950s. Like most impressionable kids in St. Martinville at that time, Durand was immediately hooked but also dared to dream of entering that world professionally – a wish he suppressed until adulthood for fear of social ridicule. But, as Durand himself would definitely point out, that makes for a bit of a slow, boring start. To get to the good stuff, you have to fast-forward a couple of years to when Durand wrote a screenplay for Weekend at Rambouillet – a tale of two American soldiers from Acadiana hiding in a French village just before the liberation of Paris in 1944.
"I didn't know anything about making a movie, [and] I didn't know anyone in the movies, so that was that," Durand says. "So I went to college, got my degrees, came home, and I was determined I wasn't going to look for a job until I made the damn movie. Then, a month later, I read an article in the newspaper about this filmmaker – Glen Pitre – from Larose/Cut Off whose movie broke the box office record at the Jet theater in Galliano, La. Well, I don't know, sounded like a big deal to me. So I called information."
Pitre's mom picked up the phone, and after Durand finished his nervous introduction, she handed it off to her son. Durand went through his whole spiel again – how he's a tax attorney who wrote a screenplay and wanted some tidbits on how to pluck it from paper and put it on film.
"Yeah, sure, what's your question?" Pitre said.
"Well, where do I get a movie camera, and what do I do with a movie camera?" Durand asked.
"So we're starting real, real basic, huh?" Pitre said.
Pitre was a pillar of patience, answering every question ("I think he laughed at most of them," Durand says today in good spirits), and then he brokered a deal – Pitre would shepherd Durand's project into a short film if Durand lent his legal services pro bono for Pitre's next project, Belizaire the Cajun. So sure enough, Durand handled all the paperwork and set up a limited partnership with project investors, and Pitre served as a bearded Jiminy Cricket on the Rambouillet flick.
In 1983, Belizaire (which was written, directed and produced by Pitre) was selected by Robert Redford's then-infant Sundance Institute for inclusion in its Screenwriters and Directors Lab – a distinction attached to stories deemed promising but in need of expert help and financial assistance. For fear of submitting a narcissistic crew list, Pitre listed Durand as the film's producer, meaning he'd have to temporarily drop his caseload and make the trip out west.
"Well, I'm concerned that by the time I take my bags off the plane, they're going to know I'm not a producer," Durand says. "Glen reassured me: 'Don't worry about it. You'll get to meet Robert Redford, take a picture. It'll be good.' Well, we were there for four weeks and learned a lot, and I never got exposed. … From there, we make the movie, go to all these film festivals – Sundance, Cannes – and I'm walking red carpets, fooling everyone, I suppose."
When the lights faded, Durand willingly slipped back into the everyday ordinary, opening a private law practice in Lafayette. Then about six years later, as Durand puts it, "the God-darn addiction kicked back in." He went to Houston and pitched public broadcast executives a trio of documentaries, the first being the tale of the Texas Rangers. The suits loved the idea – because Durand was going to give them original programming for free, he footnotes.
Durand's most-decorated documentary – the one whose feature-film screenplay garnered the award from the Academy – centers on the trial and failed and successful executions of St. Martinville teenager Willie Francis.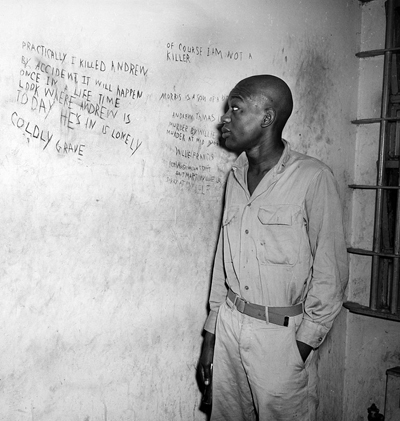 Represented by a defense attorney who failed to call a single witness or make a single objection, Francis was sentenced to death by electrocution for the murder of local pharmacist Andrew Thomas. A botched execution afforded Francis a series of appeals that ended at the U.S. Supreme Court, which upheld the original ruling 5-4.
"Everybody knew the story, but nobody ever talked about guilt versus innocence," Durand says. "When I made my first rough cut of the documentary and showed my mother and my aunt, I asked them, 'What was the feeling in the community at that time?' And they both said, 'Nobody thought that little boy had done it.' But this was 1946, right after World War II. People weren't challenging the government. Nobody was going to speak up to the injustice. There was no doubt he was innocent."
The film won Best Documentary at the Santa Monica Film Festival, the Memphis Film Festival, the Charlotte Film Festival and captured a Social Justice Documentary award at the New York International Independent Film and Video Festival.
"I was waiting for someone from Warner Bros. to fall in love with it, come running down the aisle and ask for a screenplay. And then, I'd reach into my pocket and pull it out," Durand says. "Well, that didn't happen."
Undeterred, Durand submitted the script to the Academy for Nicholl award consideration – essentially the Oscars of unmade screenplays. Over the course of several months, he received a series of emails informing him he'd advanced to the next stage. Then, as he was walking out of his office one afternoon, the phone rang. The caller ID read "ACADEMY OF MOTI." Durand's secretary was away from her desk, so he rushed to pick up the old-school wireless phone, the kind with the antenna you have to pull out.
"The damn thing sticks me in the eye, and I drop the phone," Durand recalls. "I'm crawling under the desk, looking for it with one eye. I say hello, and they congratulate me. That just proves that even when the Academy of Motion Pictures calls you, nothing comes easy in this business. So I never forget that. I can go be a lawyer and do this when I get the itch. This is a weekend love affair. Being a lawyer is a marriage. There's no pressure this way. But the dream is still there."