Festivals Acadiens et Créoles Legacy Series Continues into January Featuring: Doris Leon (D.L.) Menard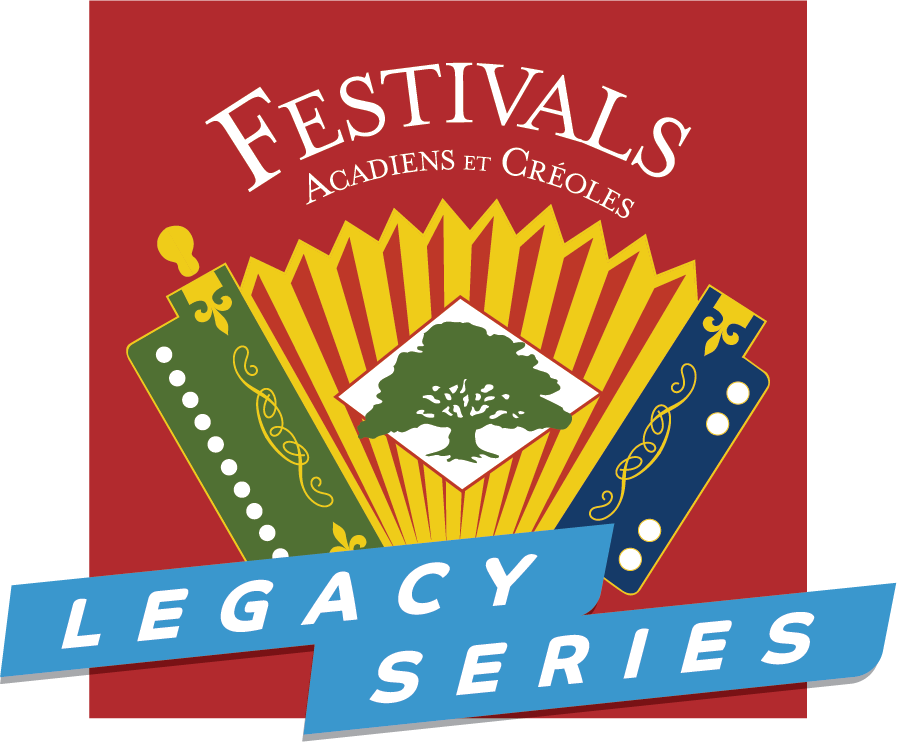 LAFAYETTE, La (press release) – Festivals Acadiens et Créoles will hold its monthly Legacy Series featuring The Legacy of Doris Leon (D.L.) Menard, one of the most influential musicians in contemporary Cajun music. Guest artists joining this month's event include Reggie Matte, Terry Huval and Luke Huval.
The FREE monthly series celebrates local legends who have made, and continue to make, an impact on our cultural community. The Legacy Series will explore every aspect of Acadiana's heritage, including music, culinary arts, artists, craftspeople, and more. The goal is to create a community event series that honors historical, contemporary, and future cultural traditions.
WHO:          FREE to General public and media are invited to attend
WHEN:        Thursday, January 5, 7 p.m. – 9 p.m.
WHERE:      Feed & Seed Lafayette, 106 N Grant St, Lafayette, LA 70501
THE LEGACY OF DORIS LEON MENARD
Doris Leon Menard known as D.L. Menard was born April 14, 1932; died July 27, 2017. DL was a Cajun guitarist, vocalist, and songwriter. He first began performing with Elias Badeaux and the Louisiana Aces as the band's guitarist and English-language vocalist, covering songs by country artists such as Hank Williams and Ernest Tubbs. When the band's French singer missed a job one night, Menard took over. He also began composing lyrics and melodies for the band's recording sessions, including his iconic song, "La porte d'en arrière." Recorded in 1962, it has sold more than 500,000 copies. He went on to record a bevy of local hits such as "Je peux t'oublier," "Batchelor's Life," "She Didn't Know I Was Married," "En bas du chêne vert," and "C'est pas la pluie qu'après tomber," most of which have become Cajun music standards. His signature vocal and guitar styles and lyrical poetics continue to influence contemporary Cajun musicians.
After the break-up of the original Louisiana Aces, D. L. preserved the name to use with the various groups that he has played with through the years. He performed with Marc Savoy at the legendary Veillée des Veillées concert in Montréal in the early 1970s, the concert that brought North American French folk song traditions together for the first time. He became a regular on the folk festival circuit, including the National Folk Festival, performing with a host of legendary musicians, including Dewey Balfa, Dennis McGee and Eddie Lejeune. He also performed on two State-Department-sponsored tours, one of nine Central and South American countries with Marc Savoy and Lionel Leleux, and one of eight Asian and Near Eastern countries with Ally Young and Doc Guidry. In 1994, he was awarded a National Endowment for the Arts National Heritage Fellowship. He is featured in several documentaries, including Les Blank, Chris Strachwitz, and Maureen Gosling's J'ai été au bal (1989).