Dewey Balfa Cajun & Creole Heritage Week Announced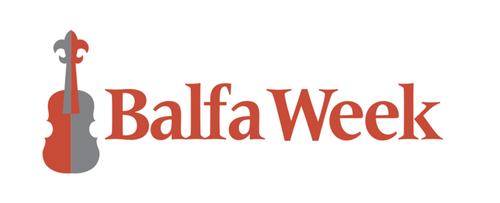 EUNICE, La (press release) – The 20th Dewey Balfa Cajun & Creole Heritage Week will take place March 20-26, in Eunice, Louisiana.  Highlights include top-notch Louisiana-style entertainment, education, and hospitality with public and enrollment-based activities.  The schedule, Camp registration, and lodging information are found at LAfolkroots.org.
What is Balfa Week?  Balfa Week is an inclusive cultural immersion experience centered around an adult-oriented music camp for advancing skills in Louisiana-style Cajun/Zydeco guitar, fiddle, accordion, rhythm/percussion, French-language vocals, Cajun and Zydeco dance, food preparation, and folk traditions.  At Balfa Week, you can learn knee-to-knee with master musicians and culture bearers surrounded by great folks from across the globe. Louisiana-style meals are included with Full-time or Part-time camp registrations. It's an incredibly immersive experience, complete with some late-night music jam camaraderie and hospitality. 
Where is Balfa Camp?  The main classes, workshops, dances, and meals will occur on the campus of Lakeview RV Park & Campground.  Lodging is available on campus with private or shared cabin options, RV, or tent options, and nearby lodging alternatives are available.  Optional local excursions and community-based activities will be offered.
Highlights for Balfa Week include:
Cultural immersion focused on Cajun & Creole music heritage and folklife;

Intensive classes for music instruments, band Labs, vocals and dance,

Lagniappe workshops and folklife demonstrations;

Nightly Dances featuring popular Cajun and Creole bands;

Daily Jam des Amis music sessions;

Delicious Louisiana food and diverse beverages;

Local culture and heritage excursions;

Community Festival & Cookoff participation.

And more!
Merci beaucoup!  Support for Balfa Week is provided in part by the National Endowment for the Arts, Louisiana Division of the Arts, Atchafalaya National Heritage Area, St. Landry Parish Tourist Commission, Acadiana Center for the Arts, Lafayette Convention & Visitors Commission, and Friends of Louisiana Folk Roots.