Détails: Venue / Location, Location, Location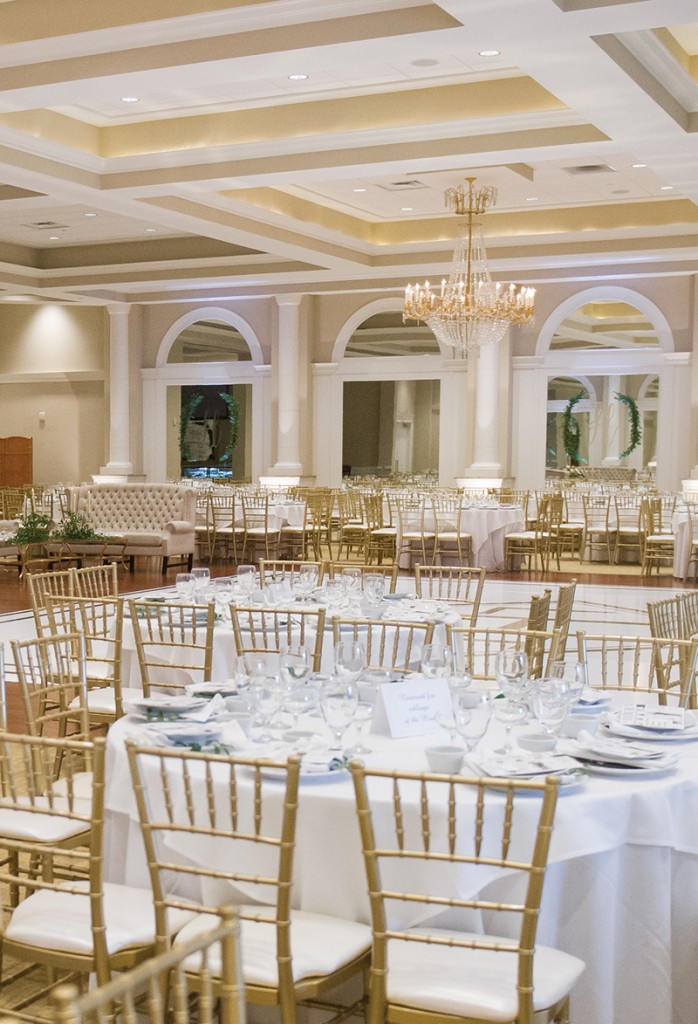 Acadiana has a variety of wedding locations, easlily rivaling venues of locales all over the world. You want a rustic repurposed building? We've got it! Old-world ballroom? We've got that, too! Cute little chapel? Check. Grand landscaped gardens? Check. Honestly, it's probably harder for most couples to narrow it down than it is to find venues that would fit beautifully with their aesthetic and budget. Here are some of our favorites:
Point-aux-Loups Springs Ballroom
(Iota) This charming property is a 1930s-era industrial building retrofitted to become one of Acadiana's most distinct wedding venues. The aesthetic of the ballroom interior is decidedly French Quarter, with New Orleans-style ironwork, exposed brick, mahogany furniture, and a giant chandelier, but the setting offers the peace and beauty of rural Acadia Parish. Hold an outdoor wedding under a massive white oak or in the white-columned pergola on the bank of the Bayou des Cannes, or choose a candlelit ceremony indoors. springsballroom.com
Le Pavillon
(Lafayette) Le Pavillon is one of Lafayette's newest event venues but it has been designed with a decidedly upscale classically-French aesthetic. It's rare to find a venue that can both host a very large wedding and which can truly be described as elegant, but Le Pavillon was designed for the purpose. (It's not only a venue for huge weddings; intimate rooms are also available.) The carefully-appointed in-house decor makes it basically a turnkey affair for indoor weddings and receptions and a dramatic columned outdoor colonnade provides a perfect location for an outdoor wedding or bridal party photographs. lplft.com
BrickHouse
(Lake Charles) Bring the cake, the band, the flowers, and the wedding party and this Downtown Lake Charles event venue and catering company will handle everything else: furnishings, centerpieces, lighting, and more, not to mention the gourmet chef-prepared cuisine. The building itself is gorgeous: a refurbished circa-1892 warehouse with exposed brick and beams, wooden floors, and shabby-chic antique furnishings. The room can be tailored to meet your needs and works well for both an indoor wedding followed by a reception or just the reception itself. brickhousecateringandevents.com
Rip Van Winkle Gardens
(New Iberia) Rip Van Winkle Gardens, on Jefferson Island outside of New Iberia, has been one of Acadiana's preferred wedding venues for generations, and for good reason: it's also one of Acadiana's most beautiful places. Sprawling ancient live oaks, carefully-cultivated tropical gardens, gurgling fountains, the stunning backdrop of Lake Peigneur, and the onsite buildings, which include the Victorian hunting lodge built by stage actor Joseph Jefferson in 1870. A full wedding planning staff makes your job as the bride or groom easy, and while most couples choose to marry outside, the indoor ballroom provides an easy backup should the weather be uncooperative. ripvanwinklegardens.com
Delta Grand Theatre
(Opelousas) If you're looking for character, this handsomely renovated Art Deco theater offers a unique and surprisingly flexible venue for weddings of all sizes. Because the theater seats have long been removed and the venue simply uses chairs, you can easily set up a small ceremony space in one area and have your reception in another, have your ceremony on the stage and just move chairs for the reception, or any number of other options. For an extra bit of fun, you can put your names on the marquee outside and feel like real stars! facebook.com/historicdeltagrand
Maison de Tours
(St. Martinville) In the early 1800s, St. Martinville was known as Petit Paris, as it was a cultural mecca for the surrounding area, with high-end shops and even an opera house. Much of that grandeur has faded today, but it still feels very much alive inside the beautiful historic Maison de Tours, situated right in the heart of the city's historic center, across the street from St. Martin de Tours church square. The venue includes both indoor spaces complete with antique furnishings and an outdoor New Orleans-style brick patio courtyard, as well as a beautifully-appointed bridal dressing suite. maisondetours.com
Warehouse 535
(Lafayette) An old railroad grain warehouse that was renovated with the idea of creating a top-quality venue with that quirky, artsy Lafayette look, Warehouse 535 hits that sweet spot between rustic and funky but elegant and functional. With indoor and outdoor spaces, an in-house bar, and a gorgeous wide covered porch, there's a lot of flexibility to be had, and the venue's downtown Lafayette location, just a few blocks from the UL campus, makes it convenient while surprisingly peaceful. warehouse535.com ❖
---
PRO TIPS
Hannah Trahan is the owner of Southern Couture event planning services and is the director of events at Le Pavillon. She encourages couples to:
1 Start with your budget

"It's great if your budget allows your aesthetic to lead, but that's not always the case," says Trahan, who encourages couples to determine their budget before they take a single step toward planning.
2 Decide whether you want to decorate

"If you have strong ideas about decorating, make sure the venue can accommodate that." Lots of venues already have a strong aesthetic and rebuilding that can be harder than starting with a blank venue and decorating.
3 Keep in mind, Outdoor weddings are not cheaper.

People often assume that holding an outdoor wedding is a money-saving strategy, but Trahan explains, "it not only isn't cheaper, but it costs twice as much because you need a backup plan in case it rains."