Cruisin' the Crescent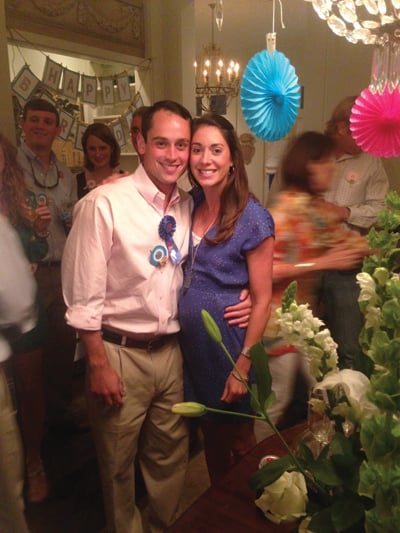 I was on my way to my cousin's wedding in New York a few weeks ago when my flight was delayed several hours due to weather. I was with my family, and we decided to grab a bite to pass the time we now had to spend at MSY. If you travel a lot, then you're aware that most of the restaurants in Louis Armstrong Airport serve traditional New Orleans food such as jambalaya, gumbo and red beans and rice. As I perused the menu trying to decide what to order the words "Cajun" and "Creole" kept jumping out at me in different menu descriptions. It made me wonder, what's the difference between Cajun and Creole cuisine?
Both cooking styles use many of the same ingredients and tend to create similar dishes, such as jambalaya and crawfish etouffée, but the recipes are slightly different. The main distinction between the two is where the recipes originated from and the people who created them.
Cajun fare began with the French colonists who settled in the swampy area of Louisiana now known as Acadiana and their style is known more as "country cooking." Creole-style dishes were created by the people born to French and Spanish settlers in the New Orleans area and is known more as "city cooking."
Both breeds of cooking use "The Holy Trinity" of onions, celery and bell peppers and always have garlic on hand, but use different spices and meats. They even prepare their rouxs differently; a Creole roux consists of butter and flour while Cajun roux is made with oil and flour. Both strains of Louisiana menus are unique but equally delicious.
Just remember no matter whether you're eating Cajun or Creole cuisine, it's still like no other fare in the world.

---
Shelley and Gregg Harris have a lot to be cheerful for this year; not only are they expecting their first child but Gregg is turning 30! Friends and family gathered at the home of Lydia and Blair Scanlon to join Shelley and Gregg in celebrating the milestone birthday and the gender reveal of "Baby Harris." Upon arrival the excited guests were given a choice to wear a "baby girl" or a "baby boy" button for the evening. Everyone mingled and feasted on a delectable menu of shrimp and wild rice, green beans and filet sliders, but the main attraction of the spread was the buttercream birthday cake from O'Delice Bakery. After singing happy birthday, Shelley and Gregg cut into the cake to reveal that they're having – a boy! Partygoers cheered and happily dove into the cake with a blue icing center. Get ready to welcome "Baby Boy Harris" due November 3!
The cake reveals that "Baby Harris" is a boy
---
The World Trade Center of New Orleans with support from the Delegation of the European Union to the United States gathered panelists to discuss trade barriers between the European Union and the United States at the Transatlantic Trade and Investment Partnership "TTIP" Summit. The event, which was held at the Westin Canal Place, was well attended and included Dr. Andrew Muhammad, Adeline Hinderer Sayers and Mark Tiner as keynote speakers.

TTIP keynote speakers and panelists: the Hon. Jean Claude Brunet, Professor Patrick Hugg, John Hyatt, Adeline Hinderer Sayers, Dr. Andrew Muhammad, Dr. Joseph Weinberg, Mark Tiner and Dominik Knoll
---
Fifty-seven years ago Dorothy Smallpage and her suitemates from Newcomb College started a summer beach trip after graduation. Today their children, grandchildren and great-grandchildren carry on the tradition by heading to Sandestin for some fun in the sun every June. Although there were a few rain clouds, that didn't stop the group from a pontoon boat trip to the surrounding islands.
Larkin Perrier, Mary Stewart Bailey, Taylor Morgan, Rebecca Smallpage, Benton Smallpage, Deborah Mooney, Thomas Smallpage, Rebecca Brown, Kathryn Smallpage, Ashley Morgan, Jessica Dale, Sarah Gibbs Smallpage, Charlotte Sapir, Jaynie Dale, Benton Smallpage, Digges Morgan, Lynn Morgan, Bev Dale, John David Bailey, Sara Bailey, Bill Bailey, Kaydee Bailey, Page Bailey and Jon Broscious
---
Heard something interesting for "cruisin' the crescent?"
If so, please send it to: St. Charles Avenue, 110 Veterans Blvd., Ste. 123, Metairie, La. 70005 or email: Shelby@MyNewOrleans.com