Common Bond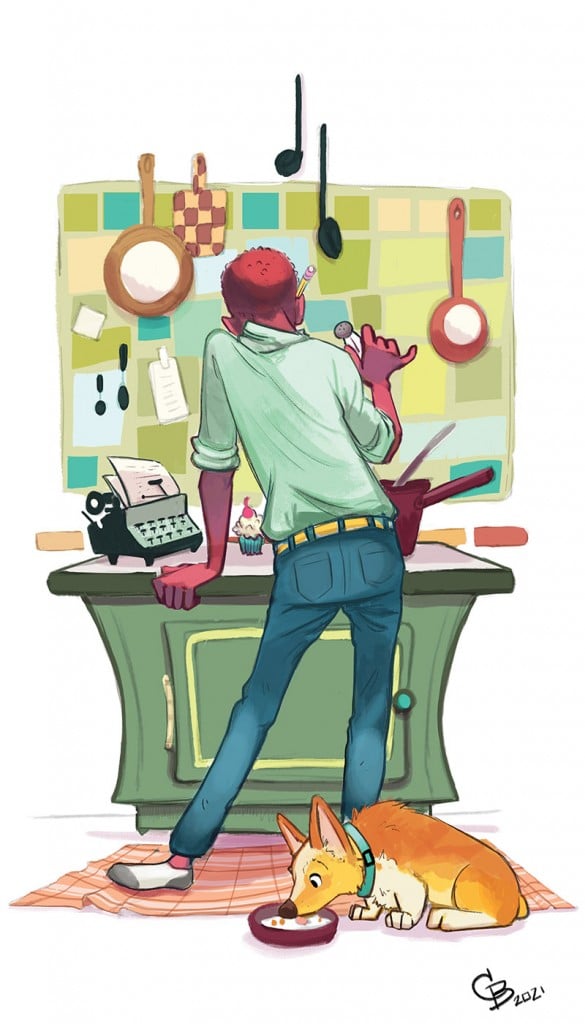 Having been born from the union of a Cormier and a Prudhomme there is no question about the legitimacy of my Louisiana nature. Still, a sense of soulful belonging tended to evade me as a child and teenager. In south Louisiana, matters of culture and race, in the latter part of the 20th century, could be difficult to process and maneuver through, even for a person with African, European and Native American blood coursing through their veins. The safe zone was food. Nothing can be wrong while indulging in rice and gravy, boudin, sauce piquant, seafood gumbo, po-boys, red beans and rice and boiled crawfish.
As a child, I spent a lot of nights with my father who moonlighted at an Italian restaurant. There, he prepared spaghetti sauce, pizzas and other Sicilian wonders. At home, my mother cooked delicious and nourishing meals inspired by our family's Creole and African heritage. Her crawfish etouffee and smothered beef or chicken is what I judge others' kitchen aptitude by.
My palate was also educated by down-home kitchen creations from my dad's mother who was born in Cloutierville and my mother's father who was born in Lawtell. Add to that a long litany of community cooks who made sure our home had an endless supply of cooked greens, cornbread, sweet dough pies, pound cakes, fried chicken — you get the drift.
As a teenager, I dreamed of becoming a chef because the call of the kitchen was strong in me. Both my father and his mother encouraged me to consider other career aspirations. Why?
"The work is hard, days long and the pay isn't good," was their exact stock answer.
Each spoke from experience. My father's parents worked in cafeterias when they were young adults in the early 1900s. All three of them lived during times when cooking in a kitchen or home was one of the few jobs a Black or Creole could get.
They succeeded in establishing the necessity of and dignity found in work. Only in recent years did I understand their cautious tone about entering the food industry was based on unspoken indignities each experienced at a time in American when places like the South and Louisiana could be unimaginably unkind. Belonging was a problem for them too.
In 1993, I graduated from McNeese State University in Lake Charles with a degree in Mass Communications. My goal was to become a newspaper reporter. Ironically, the work was hard, long and the pay wasn't good.
After a stint as a radio news broadcaster, I started working as a freelance journalist with bylines appearing in newspapers, magazines, and other journals. In 1998, my 15-year career at the American Press newspaper in Lake Charles started. There I wrote about crime, government, the environment, and an assortment of other subject matters. Then one day, the food world beckoned. Instead of working in the kitchen, my passion would be lived writing about food. My very first column at the newspaper was about a barbecue contest. The event's winner did not garner any prose. No, the competitor, who combined Tim "The Toolman" Taylor ingenuity with Fred Sanford junk, was the subject matter. The guy made a grilling monster out of two 18-wheeler brake drums.
From then on, I have been on a search for flavor and individual creativity.
Along the way, it became apparent that regardless of anyone's background, food is the grand common denominator that enhances the human experience.
Today, as a result of life experience and a pleasantly filled belly, I know I belong and live to share the love, spice and flavor of our region on paper and in person.
---
Lake Charles native Eric Cormier transitioned from food journalism to economic development and governmental affairs. Thoughts of spicy boudin are on his mind, even while working on a policy or recruiting a retail developer.
---