Alternative Creole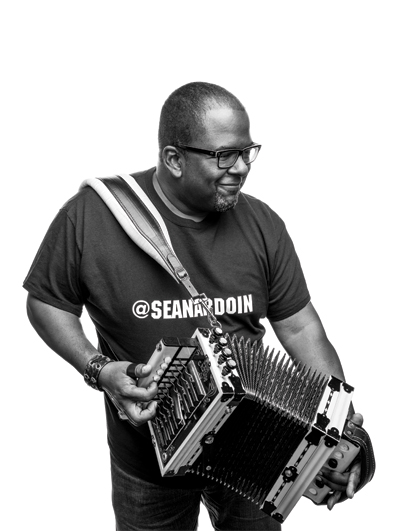 Sean Ardoin labels his band Zydekool "Alternative Creole" to head off anyone who might try to box up his music.
"Whenever people encounter zydeco for the first time, that becomes their idea of what zydeco is," Ardoin explains via phone from Lake Charles, where he lives. "People who came at zydeco in the '80s, they'll be 'John Delafose, that's real zydeco.' People who came in the '90s think it's Boozoo and Beau Jocque. Problem with that is, whenever you leave town, Terrance Simien, Sunpie Barnes, Rockin Dopsie Jr., C.J. Chenier, Buckwheat Zydeco, they've come what zydeco is."
Ardoin admits: "What we're doing here in Louisana currently is not what the world thinks zydeco is."
With Zydekool's Alternative Creole, he aims to keep it Creole – meaning keep it mixed. "It's a really fun blend of zydeco, rock 'n' roll, funk, pop, R&B and reggae. And hip-hop, yeah," Adroin says. "When we say we play Alternative Creole, it gives us the opportunity to retake ownership of the music – because then we get to explain what that is and how it's different."
Specifically, he says, "Creole music sounds to the untrained ear exactly like Cajun music. The differences are very subtle; the songs are the same, and they're saying the same thing, but back then it was filtered through more country and folk and Celtic and feel, while Creole music was filtered through R&B and blues. Then you have our line – my grandfather and my dad and them – we have the little accordion, and we sung mostly in French but more traditional. But after Boozoo and Beau Jocque, every music that had a black man and an accordion became zydeco."
His point is, "Zydekool is not really going against the grain; we're just going back to our roots."
Ardoin keeps the more traditional aesthetic of Creole music alive by participating in the Creole United project, a group whose six members represent three generations of Creole band leaders: Andre Thierry, Jeffery Broussard, Rusty Metoyer, Edward Pollard, plus Sean and Lawrence Ardoin. The accordion-heavy sextet will play the Kennedy Center and Library of Congress in July.
"We always gotta keep pushing the music forward, but we can't lose our roots," says Ardoin. "But in Zydekool we set out to create new Creole standards. If we don't, all we will be allowed to do is 'Cornbread,' 'Boogaloo' and 'Gotta Find My Woman.' If we try to do anything creative at all, they look at us kinda crazy.
"I think the renaissance of Black Creole music in Louisiana is about changing the name," he puts simply. "Then after we get popular, maybe we can start calling it Zydeco again – once we've established a better reference point."

---
---
ON THE UPBEAT
Bois Sec's Legacy
Alphonse 'Bois Sec' Ardoin is given credit for founding Cajun and Creole music. From Evangeline Parish, Bois Sec (a nickname meaning "dry wood," because young Alphonse hated the rain) played a pre-cursor to zydeco music called "la la music" or "la musique Creole" with his longtime partner Canaray Fontenot. Th duo started the Duralde Ramblers in 1948, and in the 1970s, the Ardoin Family Orchestra with three of his sons.
"Growing up it was music everywhere," says Bois Sec's grandson, Sean Ardoin. "Every weekend there was music. My grandfather and dad and them would come back from a gig and sometimes the gig would spill over into the house until 4 or 5 in the morning, wake up the next day playing music."
After a long and hard battle, Bois Sec was officially recognized for his achievements. "Bois Sec was the first man to record [Creole Music]," says Sean.
"So all of the standards pretty much come from his songs. In the '80s at Acadia Village the history books were rewritten and [Bois Sec Ardoin] was given credit for being the father of our music."
Bois Sec passed away in 2007 in a Eunice nursing home.
---