Accordion Prodigy Returns to Zydeco Capital Jam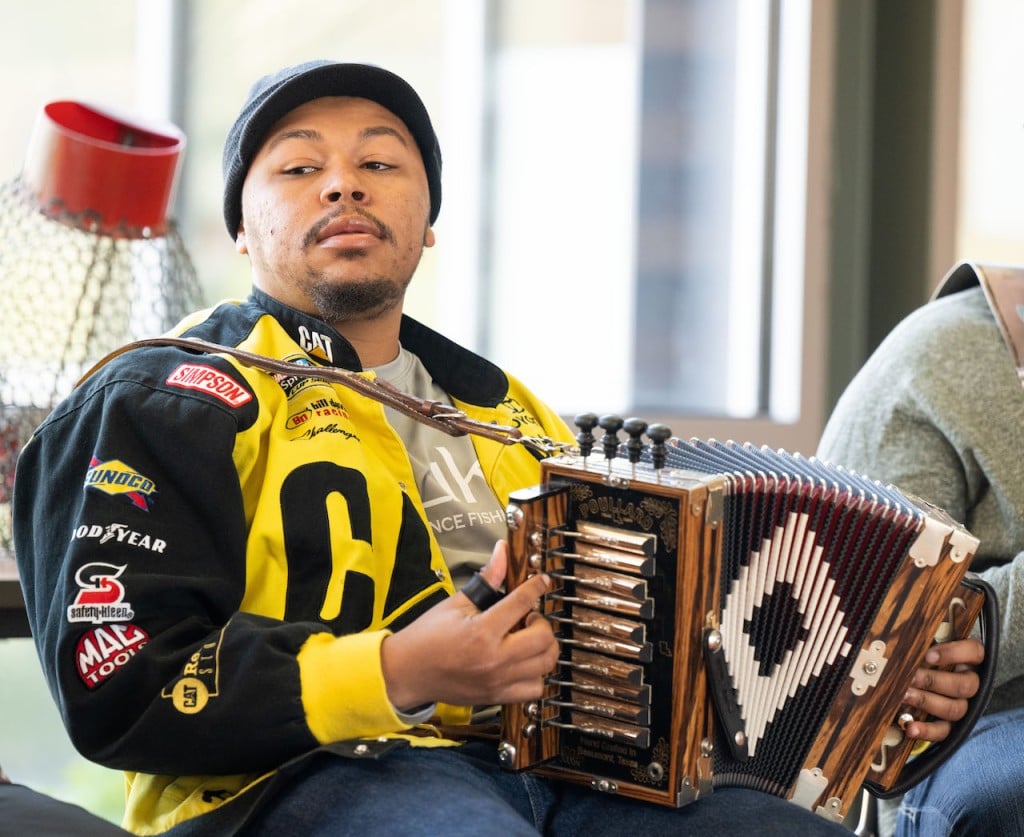 OPELOUSAS, La (press release) – Truck-driving, accordion ace Ryan Perkins returns to the Zydeco Capital Jam from 1 p.m. to 3 p.m. Sept. 10 at the St. Landry Parish Visitor Center, I-49 exit 23, in Opelousas. Perkins, a 24-year-old truck driver who lives in Plaisance, was one of the first to attend the Visitor Center jams that started in 2019.
Ryan's accordion mastery turned heads immediately.
"People are blown away when they see him for the first time." said Herman Fuselier, director of the St. Landry Parish Tourist Commission. "He can play nearly any zydeco or Creole song and does it so well.
"After he sat in with Geno Delafose at the jam, Geno offered an open invitation to play on stage at his gigs. His talent is that impressive.
"For me, discovering young talent, like Ryan Perkins, Mark Ardoin, M. J. Fontenot and others, has been the most gratifying part of doing these jams. The next generation is keeping the music alive and well."
A Baton Rouge native, Perkins is a self-taught accordionist who has been playing for 12 years. He learned by watching videotapes of "Zydeco Extravaganza," the early 1990s show hosted by Don and Charles Cravins on KATC-TV 3.
The Zydeco Capital Jam is open to musicians of all skill levels. Seating is available for zydeco fans to listen to the music.
For more information, visit the St. Landry Parish Tourist Commission website at cajuntravel.com.