8 Best Bars and Cocktail Stars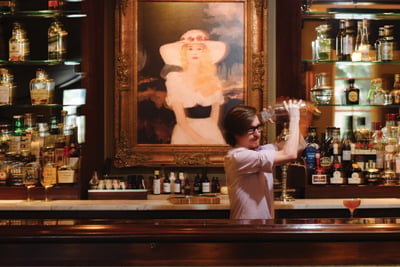 It pleases me immeasurably to finally witness a craft cocktail boon that's been taking root in our beloved Acadiana. As a result, challenging new Best Bartender competitions have been emerging, which not only elevates the art but also benefits local charities.
With so many great places now serving artisanal craft cocktails, it has been a daunting task to narrow down our annual winter bar list to a very select few for this issue. But in this instance, less is more.
Heralding a great bar is more than judging the quality of its signature craft libations. It can also be influenced by you feeling a connection with the bartender, the ambience, overall vibe, chill factor and sensory experiences that make you want to return to the scene of the crime for a magnum of bibulous fun.
A native of Vermilion Parish who grew up exploring the dusty cocktail trails along the bayous and basins of the Cajun prairie, I was schooled in art of the expertly made highball as a rite of passage. I could wield a sterling silver two-sided jigger, shakers and swizzle sticks, roll out the gold-rimmed bar trolley with cut crystal decanters and old lace napkins, muddle the mint and entertain any taker with a highball and a great story before I ever learned how to drive, make gumbo or crack open a blue point crab. My ability to adhere to the precise dictates of a finicky great-aunt's Old Fashioned request for her weekly bridge marathons earned me the coveted nickname, "Cajun Cocktail Queen," a title that still resounds. More importantly, it also made me indispensible to the realm.
While traveling the cocktail trail, from Calcasieu to Terrebonne and beyond, the distinction became obvious. Acadiana's thriving liquid society is unique for its many highly entertaining, raconteur bartenders who can tell a good tale as they shake, strain and stir.
From the Farm to the Glass
Like their star chef counterparts who embrace the farm-to-table ethos, the top bartenders are passionate about fashioning farm-to-glass cocktails made with fresh, local ingredients tied to the seasons. Craft cocktails are reflecting what's at the farmer's markets this week.
Although a few years behind the Big Easy's craft cocktail renaissance, which was fueled by the 2009 debut of Cure (the only Louisiana bar named by Drink International in October as one of the World's Bests 50 Bars in 2014), the leading bars in Acadiana are in sync with the predicted 2015 national trends. While artisan rum from local distilleries has been the star of 2014, the predictions include a greater prevalence of small batch bourbons in 2015. Social Southern in Lafayette, for instance, is already offering bourbon "flights."
More female mixologists are joining the ranks. Bartenders are increasingly passionate about making their own syrups, bitters, tea infusions and liqueurs, and are expanding their artisanal, flavored spirit selections laced with more notes of heat and spice. They are keeping it focused on vintage, retro-easy techniques, while avoiding such over-the-top 2014 trends as molecular mixology and cocktails listing an exhausting amount of fancy-pants ingredients such as gem stones, ash, larch, leather mushrooms, gluten-free wild hibiscus flowers in rose syrup, flavored ice and pyramid salt crystals. "Just keep it simple" declare the leading cocktail stylists of the Cajun Nation. We'll drink to that!

---
Jolie's Louisiana Bistro
507 W. Pinhook Road, Lafayette
jolieslouisianabistro.com
Tanner Ducote, Bartender
Adorned with paintings by the late George Rodrigue, a mirrored bar and a spiral staircase, Jolie's is a romantic, elegant place for expertly made craft cocktails and fine, New Orleans-style cuisine prepared with fresh, local ingredients (as are the cocktails). Tanner Ducote, winner of the recent Clash of the Cocktail competition for his three craft cocktail creations, is a student of microbiology at the university. He understands all the elements of bartending, beyond the drinks.
"You don't want to come off as too pretentious. You are in the business of making guests happy," he says. "I think service is the most important aspect of bartending. We have regulars who feel like I'm a good friend of theirs. You have that sort of camaraderie, so friendships naturally form."
Watching Ducote make craft cocktails is witnessing art in motion. The new winter menu was recently introduced, and Ducote mentions a creation he'd been working on, worth sampling. "It's Scotch whiskey, Canebrake and brown sugar, vanilla bean and caraway seeds, a little root beef extract and satsuma juice." The ample cocktail has a warming finish with notes of vanilla and fruit. Order a few bites at the bar, including the bacon wrapped dates infused with ricotta and pistachios, and the shrimp and grits fragrant of rosemary.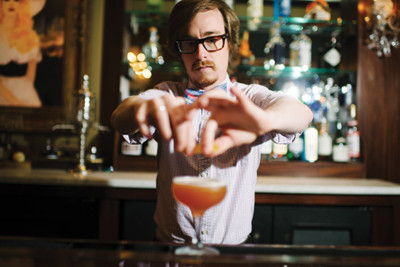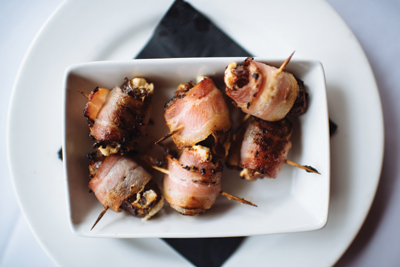 Writer's Pick
Kashmir in the Rye, a refreshing cocktail with flavors that soar from rye whiskey enlivened with a sassy-tangy curry-honey syrup made in-house, hints of ginger and lemon, and kicked up a notch with aromatic bitters soaked in aged whiskey. Bam!

---
Heist
The newest lounge on happening Ryan Street, Heist opened in 2013 and became popular overnight. Elegant and hip, the sleek, sexy vibe at this wine and cocktail bar is perfect for a weekend date. The voice of Michael Bublé singing "Crazy Love" filled the room as I entered on a Friday evening after touring Louisiana Spirits in Lacassine, and sampling their fragrant new Satsuma Rum Liqueur on ice, a hard act to follow. I was pleasantly surprised to see more than a dozen original cocktails listed.
"It' s different concept for Lake Charles, unlike anything we've ever seen here," says affable bartender Erin Fontenot. "A good bartender makes great drinks, but they also know when to listen, and know when to talk. Sometimes you're a therapist. My job is to entertain."
Check out Fontenot's therapeutic Bonnie or Clyde cocktails, each anchored with blow-your-hair-back Junior Johnson's Midnight Moon (yes, the moonshine is 100-proof). The casual, tapas-style menu features minimalist small plates (gator tacos, chocolate covered toffee). Well-heeled regulars congregate upstairs on weekends, and spill down into the intimate, elegant board room when crowded. State Rep/builder Steve Ortego drew up the floor plans for Heist, housed in a renovated bank. Try the Key to the Vault cocktail, owner Brian Vallier's favorite. "We don't do volume, we do quality," he explains. Specialty martinis and flaming absinthe shots are popular at this late-night hot spot.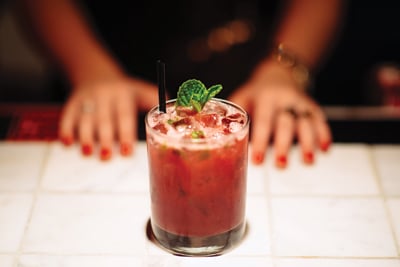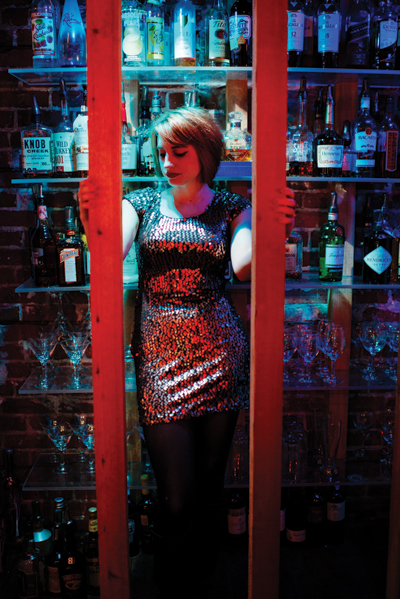 Writer's pick
Try the Infamous Bourbon Smash. Made with two ounces of smooth Bulleit bourbon, fragrant with oak aromas and a hint of vanilla, this delicious drink is complemented by two ounces of fresh blackberry puree, house-made simple syrup, and muddled mint. The sweet elements are nicely offset with an ounce of lemon juice, served on the rocks.

---
Charley G's
3809 Ambassador Caffery Parkway
Lafayette
charleygs.com
Camille Howard, Bartender
It's always nice to "come home" to Charley G's when in Lafayette en route to visiting family. We shop, have cocktails with friends, a leisurely dinner, and then head to Abbeville. Like Mr. B's in New Orleans, the enticing aroma of the grill is intoxicating. The cozy bar is hopping on weekends when a pianist is tickling the ivories. Great date place, as always. An impressive wine selection draws connoisseurs, while aficionados of craft cocktails are drawn to both quality and presentation.
Bartender Camille Howard, who is studying anthropology, makes excellent cocktails, especially the classics. She reminded me how festive Charley G's gets on New Year's Eve, when a band plays near the bar and there's dancing until the wee hours. My current favorites when awaiting her liquid thrills are the creamy butternut squash bisque with ribbons of truffle honey and a sprinkling of crispy pork belly, and the pan-seared sea bass served with an old-fashioned version of macque choux that reminds me of holidays, hunting, falling leaves and backyard barbecues.
Writer's Pick
The Presidential Suite, designed with 12-year-old Glenlivit scotch that's aged in oak cases, blended with local fig preserves made in the kitchen, local honey and Angostora bitters. It's shaken and then strained into a glass that's been chilled with Herbsaint, and served over cracked ice. So subtle and smooth, it has a pleasantly sweet, light finish.

---
Social Southern
Table and Bar
3901 Johnston St.
Lafayette
socialsouthern.com
Callie Reaux, Bartender
Utilizing local breweries and distilleries, and farmer's markets for both cuisine and cocktails, the team of chefs and bartenders at Social are passionate about the farm-to-table and farm-to-glass movements. This popular southern-style gastro-pub, popular with chic millennials, offers global cuisine with a Southern twist, plus an extensive selection of craft beers, wines, bubbly and expertly made craft cocktails.
"We're seeing a come-back trend. Everything old is new again," says general manager Armando Perry. "The big thing right now is fresh, hand-crafted old recipes."
Award-winning bartender Callie Reaux makes old and new classics and creates specials such as the new Strawberry Moon using the pickling juice derived from pickled strawberries from the kitchen. I'm fond of Social's Bee Old Fashion cocktail, a refreshing take on the Old Fashioned made with Buffalo Trace, a small batch bourbon that has hints of mint and vanilla, and finishes with a peppery scent and a warming heat. It's complemented by the deep sweetness of Social's house-made brown sugar simple syrup balanced by the bitters, then finished with an orange peel pinched over the drink that brings out the oils without the bitterness.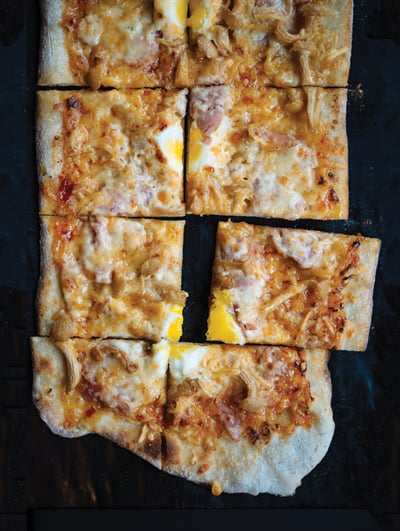 Writer's pick
The new Satsuma Sling is the first cocktail I've encountered outside Lake Charles using the new Bayou Rum Satsuma Liqueur released in August. It has a marvelous orange flavor from the liqueur, enhanced with lemonade and Cocchi Americano (which gives it a citrusy, bitter edge) plus Grenadine, a duo of Regan's orange bitters and Bitter End Thai bitters with a lemon twist, fortifying its spicy, lingering afterglow.

---
Vino!
656 Corporate Drive
Houma
vinopianobar.com
Darren Kraemer, Owner
Although Houma has two other establishments that are better known for their craft cocktails offerings (Bar Roussell, Cristiano's), I felt it important to include the upscale, delightful Vino! A terrific piano bar in Houma that opened three years ago, it's the home of piano man Todd Adams who plays on weekends until 2 a.m. You name it, he can play it. The owner, Darren Kraemer, is also a vocalist/pianist (with two unrelated degrees) who performs during an open mic on Tuesday nights; anyone can join in. It's a family affair, with his mom working the door and his dad does "everything else." Catch the jazz duo mid-week if you're in town. Winner of the Houma Courier's Reader's Choice Award for the "Best Night Club in Terrebonne," Vino! offers an impressive selection of wines by the glass, plus superb classic cocktails. It's a premiere place to drink and dance during a steamy romance. Non-smoking; non-food-centric; personable bar service; great vibes.
Writer's Pick
I can't say what's in it, since they never tell, but the cocktail is visually appealing, and packs a punch. Try the new Purple Taze created by Kraemer, who "worked really hard to achieve that purple color" by combining wine and three kinds of vodka; can't make out the syrups nor bitters but it's a winning combination of subtle flavors. Rocks, please.

---
Café Vermilionvile
1304 W. Pinhook Road
Lafayette
cafev.com
Bekah Langlanais, Bartender
Before this lovely pre-Civil War building was transformed into Café Vermilionville in 1985, we used to dance here all night during its Judge Roy Bean era, when it was the top upscale singles bar. Owners Ken and Andrea Veron officially took over this Lafayette landmark in January, 2014 after nearly 30 years under the leadership of Ken Veron, Sr., whose former partner was Charlie Goodson (co-owner of Charley G's and Social with Southern Hospitality Kitchens). Small world!
A sophisticated professional crowd frequents the dark, intimate bar, which was built in the architectural vernacular of a garconniere; it was formerly the master bedroom of the original house. Bartender Bekah Langlanais churns out artful holiday cocktails and makes a great Old Fashioned and salt-and-pepper martinis. While enjoying a cocktail, be sure to order the PB&J which was recently featured on the Cooking Channel and in Saveur. The seared foie gras atop brioche (from Poupart's, the best French bakery in Acadiana) is embellished with cashew butter and pepper jelly; the 12-hour turkey gumbo with Poché's andouille, or the center cut, bone-in Tomahawk pork chop with sweet potato hash glossed with a luscious blackberry veal demi-glace (tables are in the bar, but the view near the windows in the restaurant is outstanding).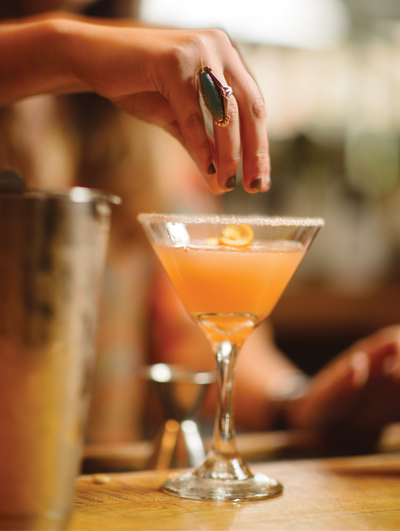 Writer's Pick
Catahoula Hound, a take-off on the Salty Dog, anchored by Hendrick's gin (always top shelf) and grapefruit juice, plus lemon juice and a combo of Angostura and Peychaud bitters, served up. Salt on the rim lends a nice kick to the tart and sassy cocktail.

---
Embers Grille and Wine Bar
at L'Auberge Casino Resort
777 Avenue L'Auberge
Lake Charles
mylauberge.com
Kelly Bistok, Bartender
After spending a day exploring food and wine-centric shops around Lake Charles, I stopped for a relaxing drink at Embers. I had been hearing about an award-winning craft cocktail legend from Jeanerette who was the ultimate representation of the farm-to-glass movement, having grown up on a farm. Kelly Bistok (whose championship titles include Best Bartender in Southwest Louisiana) had just returned from New York's annual five-day comprehensive BAR (Beverage Alcohol Resource) distilled spirits and mixology program, which only accepts 50 students a year. "It was a humbling experience," she said while whipping up a tray of gorgeous cocktails for a table of six. "I want to elevate the craft cocktail movement in Lake Charles, where there's so much untapped talent."
The cozy warmth of Ember's massive stone fireplace, live piano music, soft lighting, and the hypnotic aroma of Kobe beef sizzling on the grill enticed me to take a seat at the bar near the baby grand. While nibbling on a full spectrum of appetizers including melt-in-the-mouth lamb lollichops, plump little quails atop savory, herbal waffles crowned with Tahitian vanilla-infused maple syrup and Ahi tuna dressed up with fanciful cucumber ribbons, I asked Bistok how she sized up a guest's unspoken cocktail desires.
"A good bartender should take the guests where they want to go, but not push their beliefs on them. Simplicity is key, especially here," she explained. "Although it may be a phenomenal cocktail, nobody wants to wait for a garnish that takes 10 minutes to make!"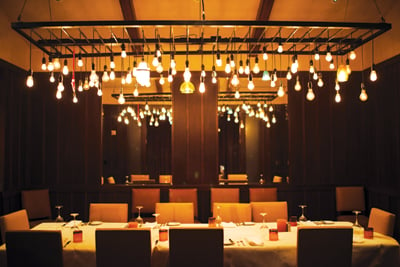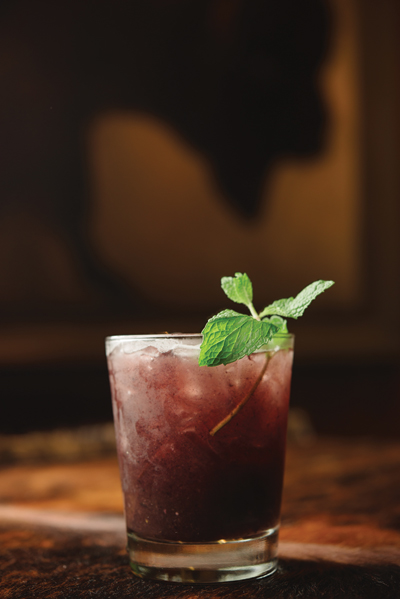 Writer's pick
Blackberry Bourbon Fizz, shaken not stirred. It's the perfect winter cocktail to enjoy by the flickering fire at Embers. The muddled berries and fresh mint, combined with freshly squeezed orange juice, renders a beautiful purple color. It lightly pops with club soda and warms the soul with a generous shot of small batch Knob Creek.

---
Fremin's
402 W. Third St.
Thibodaux
fremins.net
Courtney Grosso, Manager/Bartender
While Courtney Grosso is no longer behind the bar dazzling her regulars, having ascended to her new post as manager, she still creates superb craft cocktail recipes for Fremin's, known for its craft cocktails and Louisiana cuisine.
Housed in a historic landmark with pressed tin ceilings dangling slow-spinning fans, the downtown hot spot attracts a social scene here on Friday nights, when Charlie Miller (he played with Dr. John) shows up with his keyboard, trombone, flute, and alto sax, and plays his heart out, solo, until around 10 pm (Tip: From 4-6 pm, your first cocktail is free on Fridays). I've seen people gather around the lovely old wooden bar on Fridays and rapid-fire order an Old Fashioned or a Sazerac like their world is coming to an end. Check out all the diversity of martinis. The house-made charcuterie, fruit and cheese board pairs nicely with cocktails; ditto the charbroiled oysters sizzling with herb butter and the dark smoked duck and andouille gumbo. Extensive menu; super friendly service.

Writer's pick
If you feel like drinking your dessert, the Banana Coffee Cake Martini is the way to go, made with equal parts Rumchata (a blend of distilled Caribbean rums with cream), Kahlua, Cake Vodka and Banana Liqueur, shaken over ice, and then strained into a chocolate syrup-lined, graham cracker crust-rimmed frozen martini glass. It's a sweetly seductive medley of flavors with notes of coffee, vanilla and cinnamon.

---