Wildlife Wonderment, Part 5: Tiger Terrain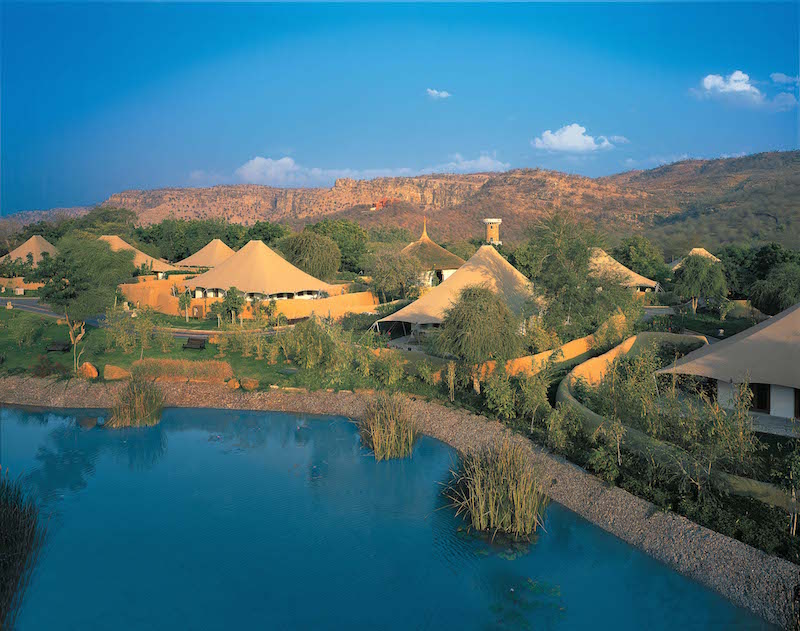 For the past few months, we've been highlighting New Orleans Bride Magazine travel editor Becca Hensley's travel picks to put a little bit of the wild into your honeymoon.
From visiting adorable pandas in China, to taking it down under to the mainland of Australia, Hensley has us going all over the world. Next stop? India and the Ranthambore National Park. A stay at Oberoi Vanyavilas brings couples among ancient temples and endangered tigers indigenous to this particular area of the world. Are you up for this Indian safari?
-KM
---
Tiger Terroir
In a storybook landscape right out of a Rudyard Kipling tale, Ranthambore National Park sports the ruins of ancient temples, brushy, lake-studded jungle terrain and winding bumpy roads. Amid it all, around 40 endangered tigers roam, some of the last of their kind in the world. Once the royal hunting ground of the maharaja of Jaipur, the national park now protects its feline residents — not to mention plenty of other species, such as sloth bears and wild boar. Sign up with Micato Safaris for a peerless tour of India's top sights, which can include a few days at Ranthambore. You'll stay at Oberoi Vanyavilas, a tented, glamping-style hotel on the edges of the park. micato.com/india
-BH