Wediquette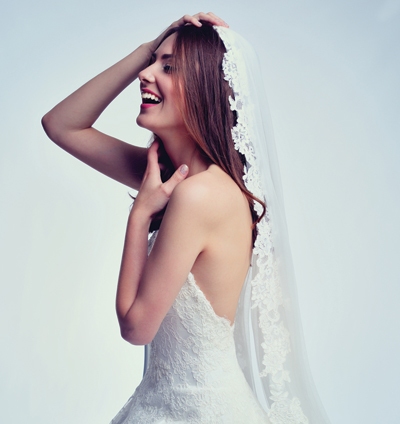 Q: I keep hearing and reading about how hard it is to get guests to R.S.V.P. My caterer is adamant that we have an accurate headcount. Obviously, I want to do my part and help ensure we have the appropriate amount of food. How do you get wedding guests to R.S.V.P.?
A: Unfortunately it has become a challenge to get even close friends and family to R.S.V.P. Work time into your schedule about a week before your final count is due to call down your guest list and get confirmations. This is a great moment to take friends and family up on offers to help with the wedding planning.
Q: My niece is getting married in a few months and I'm helping her with a few elements of the wedding. Currently we are working on the order of attendants. How is the order of attendants determined? Do the bride and groom select by order of 'importance,' do you pick by height or something else?
A: It's so thoughtful of you to help your niece with the planning, which can of course be an overwhelming task. Typically, the order of attendants is determined by height, except for the maid or matron of honor, who comes out last, right before the bride. If you are pairing bridesmaids with groomsmen for the walk, but don't have even numbers, it's fine for two bridesmaids to walk together to the front.

Q: Should I include registry information with the save-the-date, shower and wedding invitations?
A: Many couples feel they are doing guests a favor by giving them essential information in one tidy package. While the intention is likely a generous one — to save guests time and energy — and it may seem counterintuitive, omit registry details from any and all invitations. To summarize Lizzie Post of the Emily Post Institute, the invitation is reserved to tell loved ones they are so significant to you and your soon-to-be spouse, that you want them present on the day you make the most important decision of your life. This is a place to acknowledge your love and friendship for the individuals on your guest list. When other information, details and myriad inserts are included, it dilutes the special message you are sending to the other party. Leave it up to the wedding party, parents and other loved ones in the know to be your registry ambassadors. It is OK to include this information on your wedding website. Rest assured, guests will come to your loved ones and you for the information. If asked, it's absolutely fine and expected that you'd tell them where you are registered, but don't be the one to bring it up.
Note: Republished with permission from New Orleans Bride Magazine and the "Let Them Eat Cake," wedding blog. For all things weddings visit www.myneworleans.com/Blogs/Let-Them-Eat-Cake.