True Romance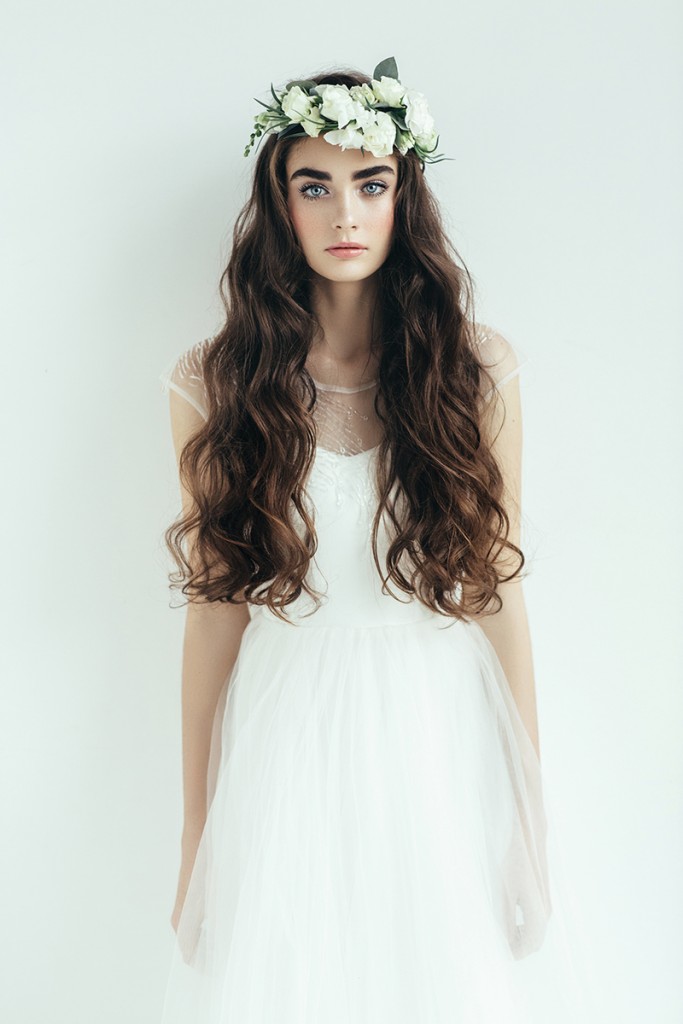 In the flow
This year's wedding hair, says stylist Nina Weaver of The Loft Salon in Lafayette, is all about romance, romance, romance.
Tight, structured updos have largely disappeared from her bridal clients' wishlists, which instead favor a loose, flowy look that is simultaneously old-fashioned and decidedly modern.
Curls, Curls, Curls
Long, loose curls are all the rage right now, whether peeking out from below a braided half-crown or just flowing loose all on their own. It can be a tricky look for south Louisiana's humid climate, though. "If I'm doing a summer wedding and the bride's hair doesn't hold a curl, we put it up, because it's not going to stay," says Weaver. On the other hand, brides with naturally curly hair may find that the curls are too tight in the humidity for this look and needs some control.
Extreme Parts Brides are eschewing their natural parts and going for something more extreme: either straight down the exact center, à la Meghan Markle, or far to the side. "That look with the over-exaggerated part, all the way to the side, with a big wave on the front," says Weaver, is a current favorite, and works well with the loose, curly theme.
Braids Brides are preferring to use a lot of loose braids to build these gentle, piecey half- and whole-updos, as opposed to tightly-pulled hair sections. Braids add romance while also adding structure. There are lots of options beyond the classic three-strand braid, also — don't be afraid to look at rope braids, French braids or fishtail braids to add a unique touch.
---
Less Is More
Just because you keep your locks short doesn't mean they can't be va-va-voom for your wedding!
1: Use a Headband for Added Flair
If you're rocking a pixie, you might not have a lot of hair upon which to clip big accessories. A headband lets you flaunt big and bold jewels or flowers. Heck, you can even put a bird on it.
2: Rock That Vintage Look
Chin-length cuts look gorgeous with flapper-style sculpted curls, dramatic '50s-style big curls, or a messy boho bob.
3: Unexpected Florals
A high-drama, ultra-modern trend that works well for short-haired brides: a huge bloom where a long-haired bride might put a side bun; low on the back of the head behind the ear, with hair swept in that direction.
---
Baubles
Add a little bling (or softness) to your hair with jeweled hairpins, tiny floral clips, little pearls or even baby's breath. These elements blend into flowing styles in a way that they didn't with the tighter styles of a few years ago, so have fun with them and take advantage of being able to express your personality. Just remember the main rule of wedding fashion, per stylist Nina Weaver: "Do you want to see this in your pictures forever?"
---