Traveling Louisiana: Spring Adventures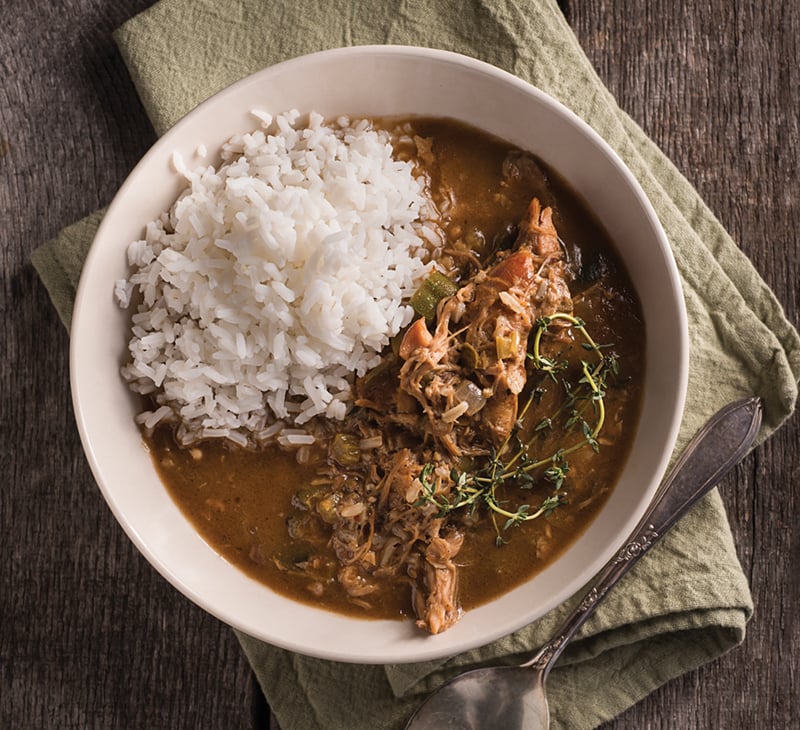 Color has returned to Louisiana after a memorable cold winter, and residents across the state are welcoming spring with open arms and open windows. As life returns to the teeming bayous and flowering gardens, life also returns to communities through a variety of festivals, concert series, sporting events, and art and history exhibitions. Spring is an ideal season for exploring Louisiana, and the adventures are endless. There's always one thing you can count on, though, and that's great food, friendly people, and unique cultural experiences you won't find anywhere else. The gumbo may look lighter or darker depending on the region of the state you travel to, but you know it'll be good gumbo if it's made in Louisiana! Check out the following destinations, events, and travel resources, and you'll have the makings of a spring adventure you might just make an annual tradition.
Cities, Towns, & Parishes
Louisiana is a place unlike any other. It's southern and coastal, traced with bayous and sprawling stands of live oak. It's musical, with twangy accordion blending with New Orleans' brass notes and jazz's blue notes. It's centuries of history living within an ever-evolving culture. It's gumbo and étouffée; it's boudin and cracklins, and it's the best seafood in the whole world.
When you come to Louisiana, it's likely because one of these elements lured you here: the incredible local music, the delicious food, the depth of history, or the unique culture. Louisiana is more vibrant today than ever before, so it's the perfect time to explore what makes this state so special.
Whatever brings you to Louisiana for your next visit, you'll be glad to have followed your passion. Because once you experience Louisiana, it'll keep you coming back time and again. Visit LouisianaTravel.com for more information and travel ideas.
Trek into the gorgeous Louisiana spring season with a visit to Natchitoches, the little city with a big history. Immerse yourself in 300+ years of history in Louisiana's oldest city! It's a year-long adventure.
Explore the historic district and uncover French Creole architecture, a French Marines' life at Fort St. Jean Baptiste, modern architecture, sports legends and history at the Louisiana State Museum, and eclectic shopping featuring nostalgic, collectable, and gourmet treasures. Discover centuries-old cultural legacies and traditions through National Historic Landmarks, Cane River Creole National Historical Park, and Melrose Plantation as you journey through the Cane River Heritage Trail, a Louisiana Scenic Byway.
Experience culinary delights with authentic Creole, Cajun, and Southern dishes. Whether it's meat pies and Cajun potatoes, seafood and steaks, or burgers and po-boys you crave, Natchitoches is full of satisfying flavors! Visit the iconic Lasyone's Meat Pie Restaurant, which celebrated its 50th anniversary in 2017. Finally, relax from your adventures at a national chain hotel, a boutique hotel, or a quaint bed and breakfast. Plan your trip at Natchitoches.com.
Lafayette is at the heart of Louisiana's Cajun & Creole Country, an area known as the Happiest City in America, and it's no mystery why. With their distinctive blend of food, music, and culture, it's no wonder people from all over are heading down south with a smile on their face.
One annual event bringing together all the elements that make Lafayette so unique is Festival International de Louisiane. The largest non-ticketed outdoor Francophone event in the U.S., Festival International highlights the connections between Acadiana and the Francophone world. Held Wednesday through Sunday, April 25-29, throughout Lafayette's Downtown, Festival International hosts 500 performing and visual artists from 18 countries including Europe, Africa, Canada, the Caribbean, and the Americas to share their talents across six stages with Lafayette's artists, residents, and visitors.
Visit LafayetteTravel.com/FestivalInternational for performance schedule, lodging, and travel information.
Spring has sprung in "The Most Cajun Place on Earth," also known as Vermilion Parish. Located minutes south of Lafayette and west of New Iberia in South Louisiana, the parish is alive with the music, language, cuisine, and scenery that define the Cajun cultural heritage.
Beginning in March, farmers markets held throughout the parish bring fresh produce, handmade goods, and seafood to the public.
Music is alive this season, too, with Abbeville's Sounds in the Square Spring Concert Series on Thursdays in March and April from 5:30-8:30pm. On the last Saturday of the month, the Kaplan Museum hosts Coffee & Music. Foodies will want to attend the 8th Annual Stir the Pot: Seafood Cook-off & Festival at Palmetto Island State Park on April 7. The park also plays host to Dutch Oven Cooking in the Campground every 2nd Saturday. In Abbeville on April 21 is Roots Squared at Magdalen Square, which celebrates the cultures that make Vermilion Parish special with music, food, games, arts and crafts.
For more information, events, and ideas, visit MostCajun.com.
Louisiana's Cajun Bayou is located just 45 minutes from New Orleans in the coastal destination of Lafourche Parish. Visitors seeking authentic Cajun experiences are embraced by true Southern hospitality as they sample the outdoor adventures, culture, food, music and festivals that make any journey up and down Bayou Lafourche truly personal, memorable, and distinctive.
This spring, Lafourche Parish invites you to experience two of its festivals along the bayou: the Chocktaw Fireman's Fair (March 2-4) and the Lockport Food Festival (April 20-22). Both festivals feature a mix of fun activities to enjoy, including a parade and auction, along with live music, dancing, and Cajun food. Want to add a little more excitement to your spring weekend? Stay in Louisiana's Cajun Bayou and take an airboat or swamp tour, go fishing, or visit any of the area's other local attractions.
To plan your visit, go to LACajunBayou.com.
Spend some time in Ruston & Lincoln Parish this spring and experience all this bustling college town has to offer. Ruston's music scene and arts community are being showcased all season long with events like Railroad Fest, Ruston Makers Fair, and Rock the Railroad Concert Series. These cultural events highlight local artists, renowned bands, Louisiana cuisine, and more. Spring also brings Ruston Fashion Week, a week-long celebration of fashion creativity and the diverse selection of products and brands available in Ruston's thriving retail community. These events and more are all happening in Ruston historic downtown district.
Baseball season is also in full swing for Louisiana Tech University and Grambling State University. Join sports fans from across the state to cheer on the Bulldogs and Tigers in a variety of events hosted by the universities.
For more information on the area and upcoming events in Lincoln Parish, visit ExperienceRuston.com or call 800-392-9032.
In America's City on the River, you'll experience authentic Louisiana sights, sounds, and tastes at every turn. Centrally located—just an hour from New Orleans and Lafayette—Baton Rouge, Louisiana, is the perfect city to experience the sounds of rich southern soul harmonizing with a medley of art, community, and 300 years of history.
Take advantage of the walkable downtown while exploring venues and attractions such as the Old and New State Capitols. Enjoy an array of culinary experiences that will immerse your taste buds in authentic Louisiana cuisine. With an ever-growing restaurant scene to choose from, you can enjoy everything from local dives to delicious, new restaurants highlighting classic Southern fare. After a big meal, dance it off to the sounds of Baton Rouge—jazz, zydeco, swamp-pop—with live performances almost every night.
For more information, head to VisitBatonRouge.com or call 1-800-LA-ROUGE.
Arts & Culture
Culture, history, and natural beauty combine at New Orleans City Park to make an exceptional locale for memorable occasions, private events, and weddings. What better way to say "I do" than beside the steadfast, ancient oaks of the country's most magical city?
New Orleans City Park offers a number of verdant and stately venues for a range of events, from simple ceremonies to grand affairs.
From the budding flowers of the New Orleans Botanical Garden to the towering columns of the elegant Grecian-style Peristyle, City Park is infused with natural charm and awe-inspiring architecture and offers wedding-friendly locales spread across the expansive 1,300-acre, 160-year-old Park. Catering services provided by City Park Catering will ensure your seamless event is packed with flavor, whether through traditional New Orleans cuisine or elegant cocktail fare and hors d'oeuvres.
For more information about City Park rentals and catering, contact City Park Sales at 504-488-2896 or e-mail cpsales@nocp.org. For photos, a sales brochure, and more, visit NewOrleansCityPark.com.
River Oaks Square Arts Center is located in the heart of Alexandria's historic downtown and is one of the South's most unique arts centers. River Oaks hosts over 20 exhibitions annually, featuring over 200 contemporary visual artists. The center offers premier education components with featured presenters and houses studio space for over 40 working artists.
River Oaks will host its 4th Annual Dirty South Cup Competition from April 6 through May 26, featuring over 100 unique beverage vessels from over 80 master ceramicists. An exceptional show for collectors! Mugs, cups, yunomis, and whiskey bowls created by regionally and nationally renowned potters will be on display during the event. Arizona-based master potter, Sam Chung (Guest Juror 2018) will conduct a two-day workshop entitled Off-Axis Bottles on April 18 and 19, focusing on wheel thrown stoneware bottle forms. An opening reception will also be held on April 20, 5:00-8:00pm. The event is sponsored by GAEDA and co-sponsored by Ugly Mug Marketing.
For more information on River Oaks Square Arts Center, visit RiverOaksArtsCenter.com and follow the center on Facebook, Twitter, and Instagram. For class enrollment, call 318-473-2670.

Travel Resources
There's nothing like the feeling of jumping in the car and embarking on a long-awaited road trip to one of your favorite destinations.
There's also nothing like the feeling of experiencing car trouble on the mid-point of your journey. Fortunately, you can make sure your vacation stays on track with the peace of mind that accompanies AAA 24/7 roadside assistance. A low-cost membership to AAA provides free towing, free tire change, free lock-out assistance, free minor mechanical first aid, free jump start, and, depending on your membership level, free delivery of emergency gas.
For a limited time (through April 2018), readers of Louisiana Life can join AAA today and receive two memberships (in the same household) for only $48 (promo code 175336). And, current AAA members can add one new household member free (promo code 175338)! Visit your local AAA branch, call 844-330-2174, or visit AAA.com/valuepromo for additional information and to sign up today.