Tops of Acadiana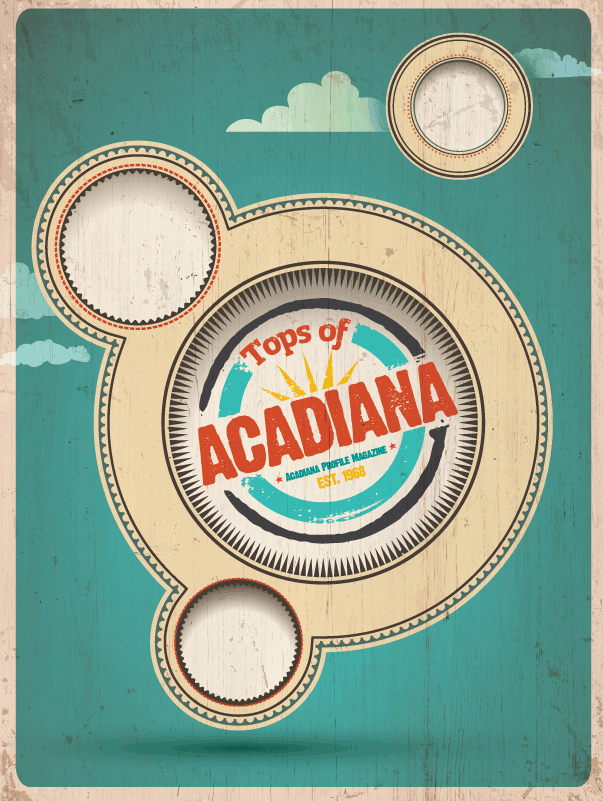 You've cast your votes, and here are the top picks if your favorite local vendors, entertainers, restaurant, personalities, hot spots and more!
Ed Note: A self-addressed, postage-paid questionnaire was included in our June/July issue. Readers were also able to vote online at TopsOfAcadiana.com. In certain categories where there was not a significant cluster of votes, the category was dropped. We tried to control for organized voting as best we could. Polls were open from June 1-July 15, 2014.
FAVORITE MUSICIAN: Roddie Romero & The Hub City All-Stars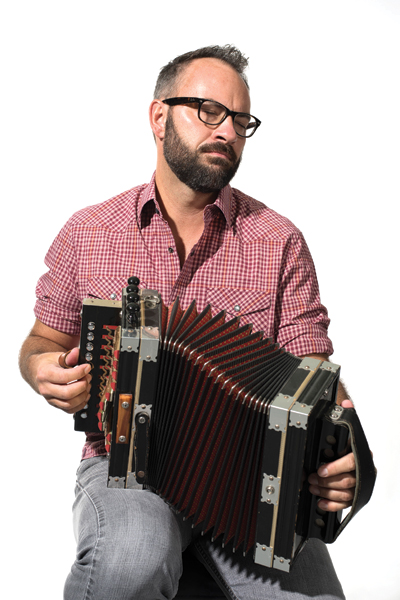 As it has for 20 years, the beat goes on. And judging by their loaded schedule – a hectic recipe of studio time wedged between live performances – it doesn't appear Roddie Romero and his boys intend to stop soon. The Grammy-nominated group tours across the globe but saves plenty of dates for the locals. This month alone, Roddie and the Hub City All-Stars are performing at Lafayette's Blue Moon Saloon (Oct. 11), New Iberia's Gumbo Cook-Off (Oct. 12), and Crowley's International Rice Festival (Oct. 18). Romero's sound is distinct, as he puts it, "Born out of the delta dirt, rising high off the levee of traditionalism and into the future of Louisiana music."
---
FAVORITE ATHLETE: Elfrid Payton
Fitting that Orlando acquired Elfrid Payton, considering he transformed the Cajundome into his personal Magic Kingdom last season. Blessed with arms that stretch like a yoga instructor, a blink-and-you-miss-it first step, and a fearless desire to attack the rim despite his french-fry frame, Payton was a sorcerer on the hardwood for the Ragin Cajuns. Behind Payton's 19.2 points per game, UL advanced to its first NCAA Tournament in a decade.
---
FAVORITE NEWS ANCHOR: Marcelle Fontenot
Trustworthy. Accurate. Fair. Informative. Consistent. Talented. Likable. Giving. Charitable. There are about eleventy bazillion more superlatives worthy of describing KATC's Marcelle Fontenot, but only so much space, so we'll stop. On the scene and screen since 2004, Fontenot's familiar face can be seen on the 5,6, and 10 o'clock newscasts. She's been the local voice of authority for a handful of hurricanes and other events that have gripped the area. Fontenot is also fully entrenched in community betterment, volunteering with groups like the American Cancer Society and Big Brothers Big Sisters.
---
FAVORITE METEORLOGIST: Dave Baker KATC
Before you pack that picnic, gas up that boat or get the car washed, check with Dave Baker first. The longest-tenured meteorologist in the history of KATC, Baker understands the fickleness and potential severity of our weather patterns. A Midwesterner by birth, Cajun by choice, Baker started at the station in 1994, working extended hours through coverage of Hurricanes Lili, Katrina, Rita, Gustav and Ike.
---
FAVORITE RADIO PERSONALITY: CJ & Debbie Ray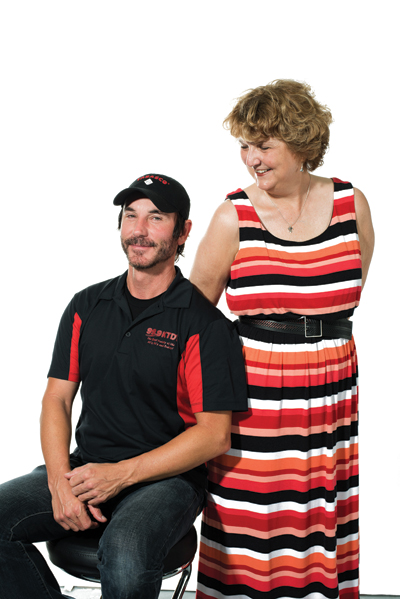 Acadiana's alarm clock is loud, opinionated, funny and full on funk, especially on Fridays. Residents have been waking up with CJ & Debbie Ray of 99.9 FM KTDY for two decades. Always equipped with a surplus of spunk despite the early mornings, the dynamic duo really ramps things up at the end of the week, hosting the Polyester Power Hour – a '70s and '80s retro request format that contrary to its name lasts for 3.5 hours. Research shows the streaming version of the Power Hour is heard in 30 countries, as Friday's ratings come close to tripling the Monday-Thursday audience.
---
FAVORITE LAWN/GARDEN SUPPLY STORE: All Seasons
Peter Mayeux, Acadiana's resident green thumb, opened All Seasons – a well-stocked, multi-acre nursery located on Johnston Street near UL's campus – in 1992 and has been brightening patios and porches ever since. Featured in Better Homes and Gardens, All Seasons offers full landscaping services, every plant imaginable as well as fountains, statues, pottery and outdoor furniture.
---
FAVORITE LOCAL NEWS STATION: KATC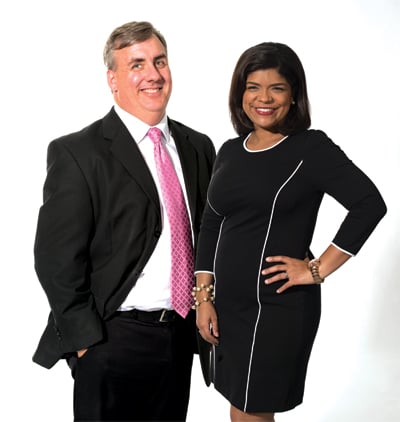 KATC, the area's ABC affiliate, covers the spectacle that is Lafayette and its surrounding towns better anyone. It begins with the popular, "Good Morning Acadiana," – a sometimes serious, sometimes silly kickstart to the day hosted by Tracy Wirtz. From there, Marcelle Fontenot and Jim Hummel anchor the 5 p.m., 6 p.m., and 10 p.m. broadcasts. KATC's investigative team has recently featured stories election controversies in Washington, Louisiana and the dangers of outdated trains carrying volatile material through Acadiana.
---
FAVORITE PLACE FOR CAJUN/ZYDECO MUSIC: Randol's
Located smack-dab in the middle of the rapidly blossoming west edge of Kaliste Saloom, Randol's proudly stands as a welcoming time capsule, an authentic Acadiana experience nestled between generic temples of suburbia. There's a Cajun/Zydeco band playing every night – Donny Broussard on Thursdays, Hubert Maitre on Mondays – offering ample opportunity to work off those just-consumed calories on the sectioned-off dance floor. For diners with an obstructed view of the fun, Randol's TVs are tuned into a live broadcast of the performance.
---
FAVORITE FESTIVAL: Festival International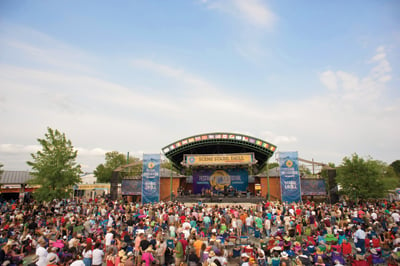 So just how much has Festival International grown? Try this: Shortly after being hired as the new head of the Festival, Missy Paschke-Wood, decided to walk the entirety of the event's thumbprint. Normally dressed business-professional, Paschke-Wood tailored her attire for the long trek. She wore sneakers. "That experience, for me, is the thing brought that brought it home….Thankfully, I had on good shoes that day." The five-day international music fest takes over all of downtown Lafayette as bands from across the globe entertain locals and tourists alike.
---
FAVORITE RESTAURANT: Charley G's
When you live in a culinary Candyland like Acadiana, an eclectically delicious region where diets go to die, picking a favorite restaurant is the equivalent of a mother choosing her favorite child. Good luck. Amongst a bevy of qualified candidates, though, readers anointed Charley G's the king of local cuisine. There's a lot to love here. The steaks are exquisite. Seafood dishes are kissed with subtle southern influences. The wine list is sure to impress a date. An upscale dining option since 1985, Charley G's recent renovations make it the ideal spot to foster business or a budding romance.
---
FAVORITE FISHING SPOT: Neighborhood Pond at Villas of Highland Plantations
Relaxation with the convenience of home can be found at Acadiana's favorite fishing hole. Assuming you live in the neighborhood, fishing here doesn't require any of the preparation (and hassle that goes along with it) of a weekend excursion to the camp or the Gulf.
---
FAVORITE BAR: Corner Bar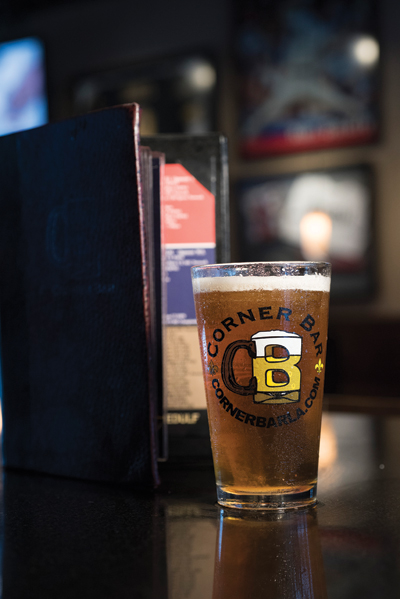 Finding a niche and carving a piece of the pie in Lafayette's crowded bar scene isn't an easy task, but in five short years, the good people at Corner Bar have done just that and then some. Tucked away off Johnston near The Grand Movie Theater, Corner Bar is the anti-thesis of a local dive. The place is always spotless. The room is always smokeless. And the menu is stacked with a hefty tap list and cornucopia of spirits.
---
FAVORITE BARTENDER: Chris at LaFonda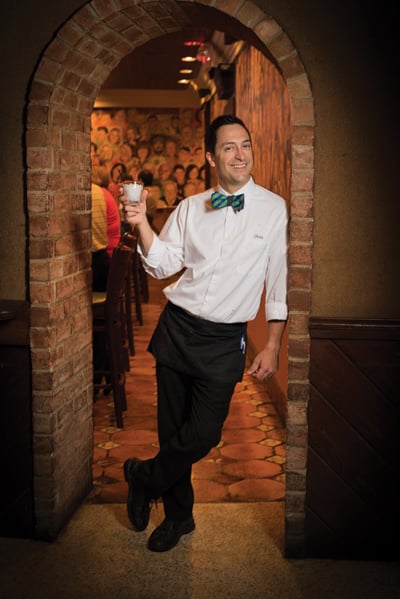 Chris! Man, this margarita is like, the most amazing thing I've ever had in my life. IN MY ENTIRE LIFE! What's in these things? Pixie dust? Unicorn-horn shavings? Wait, what? What you say? I can't hear you, dude. This place is packed. Man, the women in here are ridiculous, Chris. I've fallen in love 2,463 times tonight. You're such a good guy, Chris. Know why I like you, Chris? Do you? Do you? It's because you're a good guy. Like seriously. No, I don't think I've had too many, Chris.
---
FAVORITE LOCAL SPIRIT: Cane Brake by Parish Brewing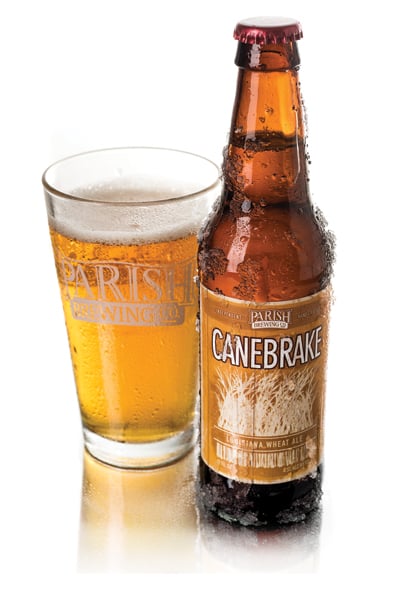 The brainchild of Andrew Godley, a chemical engineer turned brew master, Canebrake is a traditional American Wheat Ale with an untraditional twist: hints of sweetness. Parish Brewing's signature beer features hints of sugarcane remnants and touches of honey, spice and citrus. It's also pure Acadiana, because much of that sweetness comes from right down the road. Canebrake was the first commercial beer in the world brewed with Steen's syrup.
---
FAVORITE COFFEE SHOP: CC's
Don't fret fidgety people. "Medicine" can be found at various locations across Acadiana. The New Orleans franchise is a morning staple for those needing a little caffeine or sugar to start the day. In Lafayette, you're always close to a cup of Joe, as CC's features five locations scattered throughout town. The sites in River Ranch and N. College Rd. have morphed into popular low-key first date locations throughout the years.
---
FAVORITE SANDWICH SHOP: Olde Tyme Grocery
People are picking about their poor boys – from the bread, the meat, how it's dressed, heck, even how it's cut. With that established, many locals and tourists agree the folks at Olde Tyme Grocery do a lot of things right, and have been doing it for more than 30 years. The quaint corner store on W. St. Mary's features a menu with the usual suspects: roast beef, shrimp, oyster and ham. For those seeking a variety of tastes per bite, try the Olde Tyme Special: ham, turkey, roast beef and Swiss cheese.
---
FAVORITE DESSERT SHOP: Indulge
Want cake without the hassle of buying a whole cake? Well then, indulge at Indulge. This gourmet dessert shop specializes in personal-sized pastries that are baked-fresh daily in small batches. Old favorites decorate the menu, though the selections tend to change based on the quality and availability of ingredients, such as certain types of fruit. For those wanting recommendations, eat the Chocolate Opera cake and thank us later.
---
FAVORITE CHEF: Holly Goetting of Charley G's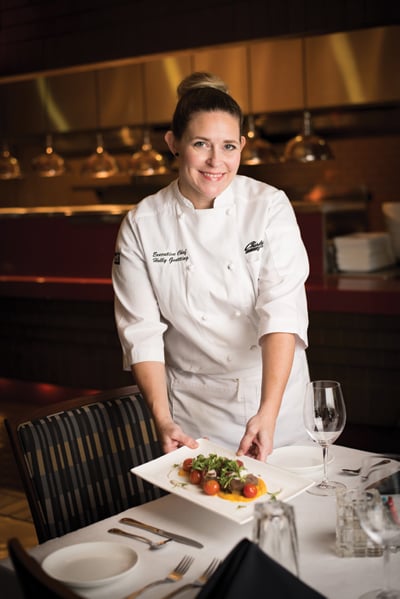 At 10 years old, an age when many kids are busy eating paste, Holly Goetting declared she wanted to be a chef. That declaration came true. For more than 10 years, Goetting has served as the executive chef at Charley G's in Lafayette. A graduate of the John Folse Culinary Institute at Nicholls State in Thibodaux, has pushed the boundaries of the menu, exploring and experimenting to keep Charley G's a must-eat dining destination.
---
FAVORITE BOUDIN SPOT: NuNu's
Even when boudin is bad, it's still pretty darn good. But if you're looking for the best boudin, our readers believe a trip to one of NuNu's three locations – Milton, Youngsville, or Maurice – is worth the short trek. The Broussard Family boudin recipe has won hearts and stomachs throughout Acadiana. Consistency is key, so only one member of the family is in charge of making the boudin links.