the sweetest things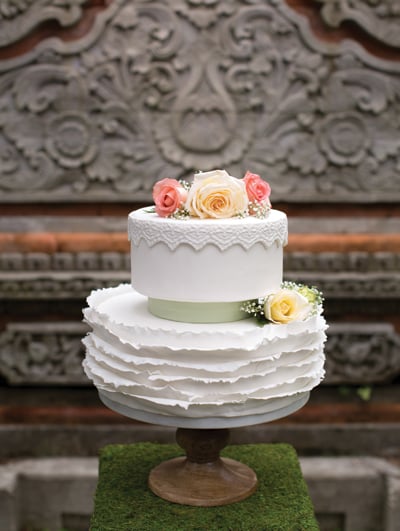 Sweet Treat
Two-tier almond-flavored cake with chocolate fudge filling, covered fondant and peach and pink roses with baby's breath.
Piece of Cake 1507 Kaliste Saloom, Suite H, Lafayette, Suite H; (337) 565-2753
---
Flavor Trifecta
Three tier-cake in a variety of this shop's most popular flavors: bottom tier: almond wedding cake; middle tier: chocolate fudge with dulce de leche filling; top tier: French vanilla with pineapple filling. All coated in white fondant and flowers.
Sky's the Limit Cakes (337) 592-2068, skysthelimitcakes.com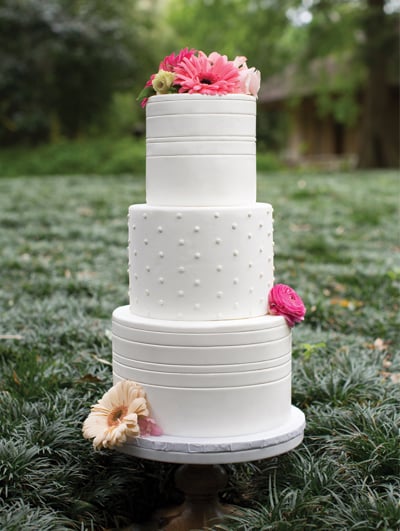 ---
Decadent Delight
Four-tiered rich butter cake with pecan and cream cheese filling, covered in buttercream frosting and fondant, embellished with elegant roses and baby's breath.
Sweet Southern Ladies 1299 Loreauville Hwy., St. Martinville, (337) 394-3855, twosweetsisters.com, info@sweetsouthernladies.com