Sur le Menu: Iconic Acadiana Restaurants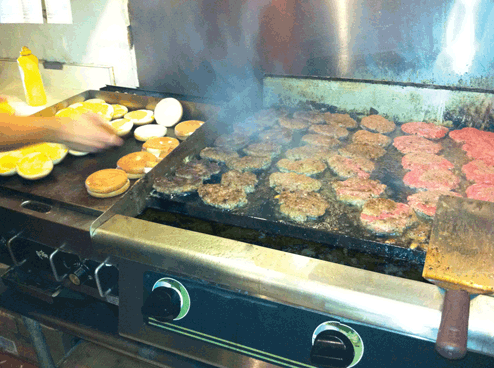 Every town has at least one restaurant that sums up that place. No matter where you are, that restaurant is almost always a no-frills or fanciness kind of place. Just good food – consistently good food for decades, in fact. And good people – people who have been around for a while and their children and grandchildren. Most adults in the area can tell at least a story or two about going there as a child, probably with their grandparents. These are the restaurants that offer a real sense of place which may or may not translate to outsiders – but that translation isn't completely necessary. Locals are such diehards with unwavering devotion that their enthusiasm converts most skeptics to see the light and goodness of such establishments.

Across the world, every city and town has a version of these restaurants. Certainly, in Acadiana there are more than those named here. Consider this list a start on classic Acadiana restaurants. We'd love to hear from you about others. What is the must-eat dish at the restaurant? What makes them classic Acadiana?

Morvant's Bar & Grill
200 Lafayette St.,
Youngsville
337/856-7469
If you're over 30 years old and grew up anywhere around Youngsville, you may still refer to Morvant's as Bero's. Though the Morvant family changed the bar and grill's name to Morvant's about 20 years ago, many folks from "back in the day" still refer to it as Bero's, just out of habit. A man named Bero rented it from the Morvant family, and their best-selling burger was called a Bero Burger. When he died, the Morvant family started running the place themselves. Bero's widow reluctantly shared the recipe she had developed years earlier and personally did taste tests with the Morvants until they got it right.

"Locals really love that kind of a bar and grill," says Debra Broussard Taghehchian, who has been eating the burgers since she was a child. "There used to be a lot of those kind of places dotted along the way – a gas station and bar and grill. It became a community meeting center."

Taghehchian said her dad went often, and like the rest of the region, her family went to pick up hamburgers on a regular basis.

"It was a really good burger – the quantity of beef they would give you. They mixed the beef themselves, and it was very well-seasoned with lots of red pepper. Plus, it was and is a big burger. In fact, it's remained consistently the same type of food – and in the restaurant industry, that's the hardest thing, to stay consistent for that many years. The same burger you had 30 years ago is the same burger you get when you walk into Bero's today, I mean, Morvant's today," Taghehchian says.
Olde Tyme Grocery
218 West St. Mary Blvd., Lafayette
337/235-8165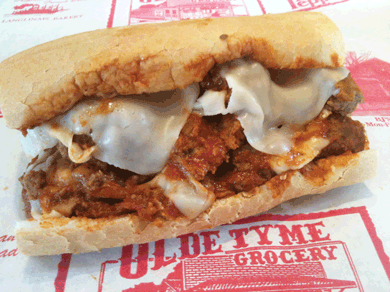 The first place many of those who have moved away head to when they get back to Lafayette is Olde Tyme Grocery. While many believe it serves up the best shrimp poor boy around (the meatball poor boy isn't bad either), it is the kind of place that's confusing to newcomers. There's a kind of lovely madness to the ordering process, and there's a real chance you may not get the right order on the first go-round, but it all eventually works out. No harm. No foul.

Complete with creaky floors and people who are practically lunch fixtures, Olde Tyme Grocery is loved by many, especially former University of Louisiana-Lafayette students. "I do love Old Tyme Grocery. It's like stepping back in time, so it's aptly named," says Lisa Blackburn, a long-time customer. "It's an old-time mom-and-pop place. No debit cards, but they do take cash and checks. Going to Olde Tyme gives you a real small-town experience, even though it's in the middle of Lafayette."

Judice Inn
3134 Johnston St., Lafayette

337/984-5614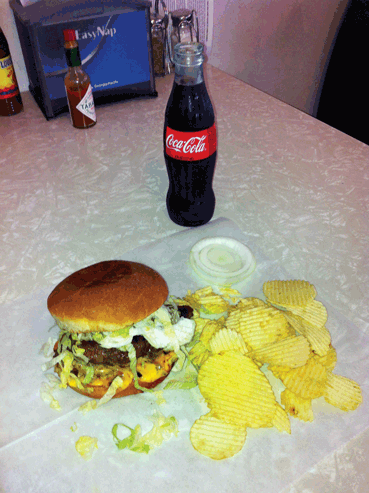 They never had french fries, and they do not sell french fries now. If you didn't grow up eating regularly at Judice Inn, there's a great chance that you just won't get it. On the table, you'll find Tabasco sauce, but no ketchup; if you went often as a child, you know that there must be some kind of memory-maker pump working overtime behind the Judice Inn. Everybody who used to go has a serious wistfulness about the place. Even first-timers can feel the nostalgia when they take a seat in Judice Inn. The burgers are distinctive and tasty, but a trip to Judice Inn is also like an anthropology exercise to watch people reminiscing without even needing to speak. Just be forewarned not to say anything negative about the burgers: People who grew up on them are practically militant about their love of the little burgers served with grilled onions and wrapped in paper. "Way back when I was a little girl, I remember going to church at Fatima and then driving out in the country to eat at Judice Inn," says Lisa Bucher. "Can you imagine that was out in the country? Back then, you could honk the horn and they would come wait on you at the car." Like Bucher, many more folks across Acadiana have a lot of great memories tied up in the walls and burgers of Judice Inn.
The Pig Stand
318 East Main St., Ville Platte
337/363-2883
If you're in Ville Platte and your mama isn't, then you might as well go to The Pig Stand and get yourself a meal that's about as close to home-cooked as you'll find away from your grandma's table.

"With a name like that, what could go wrong?" asks Mary Margaret Sabatier, one of The Pig Stand's biggest fans. When asked what about The Pig Stand was great, she said, "The pounce, baby, the pounce – you get it with rice and gravy, and you tell them to keep adding the gravy and hold the salad."

Sabatier says the food is like the food she would eat at her grandmother's.

"My personal favorite is they have the same glasses that were at my grandmother's house," she said. "The place is delicious. Everybody goes. Everybody knows."

Soileau's Dinner Club
1618 North Main St., Opelousas
337/942-2985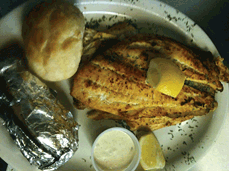 Established way back in 1937, Soileau's Dinner Club has been serving Cajun staples for most of its 75 years since. World War II shut it down for a bit, and a big fire gutted it in the early 1960s, but it was rebuilt shortly thereafter at its current location on Opelousas' Main Street. Throughout those 75 years, it's been kept all in the family.

"It really has a simple and friendly ambiance," says C. Shawn Pujol, a long-time diner at Soileau's. "Opelousas eats tend to be fresh and have a local Cajun flair. Soileau's definitely serves fresh Cajun food."
With seafood platters, poor boys, shrimp and crabmeat casserole and Louisiana crawfish (in season), Soileau's knows its audience and consistently cooks up the food St. Landry Parish has grown to love. "Sitting at Soileau's Dinner Club is like taking in the history of the Opelousas area while eating great local food, just like the generations before you," Pujol says.