Small Performers, Big Talent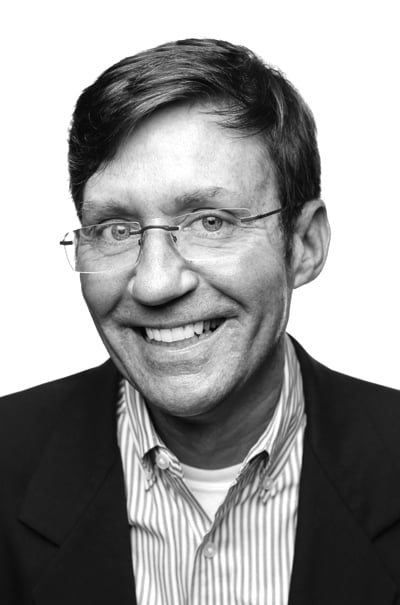 In showbiz, it's called "a twist." To the rest of us whose lives aren't illuminated beneath bright stage lights, it's just kind of ironic. Either way you tag it, Kerry Onxley finds can't help but laugh now that he thinks about it.
We he first got into the game, Onxley spent hours mastering the science of ventriloquism – keeping his lips closed the entire performance, diverting attention away from his mouth and unto the animated hunk of wood jabbering nearby.
Now, well, it's impossible to shut Onxley up. This is a good thing. The performing arts – often the first chop when tightening already-tight budgets – need loud guys like Onxley. guys who "hustle for the cause" as he puts it.
"For me it's a passion," Onxley says. "So it's just speak from the heart, which isn't hard."
Already the artistic director for both Westlake High School and The Children's Theatre Company of Lake Charles, Onxley spends much of his little free time waving the banner for the performing arts on any and every platform available. For more than two decades, he's molded stars who went onto the shine in various industries. Some like 2012 American Idol finalist Joshua Ledet told a packed Hollywood audience and millions at home of Onxley's inspirational teaching. But so many others – lawyers, engineers, doctors, oilfield workers – apply Onxley's fundamental principles daily, even though they'll never receive a round of applause.

"There are so many studies showing the positive effects theatre has on young people in the classroom," Onxley says. "Yes, it teaches you many of the things athletics does – execution, teamwork, strategy. What doesn't get talked about are the tools it teaches beyond that – making a schedule, sticking to deadlines, paying attention to detail, working with a set budget.
"Smart advocacy is so important," Onxley continues. "As much as we need athletics, we need the arts. I can appreciate the athletics side as well, but coaches also come to our productions. We have to stay in the ear of the state legislature and the congressmen and tell them, 'This is too important.'"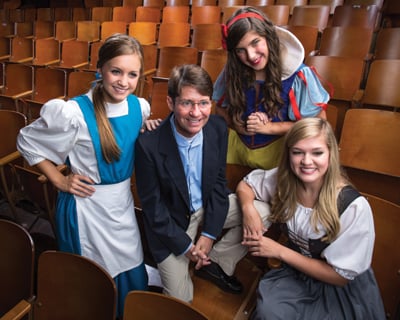 With two decades-plus developing talents in Southwest Louisiana, Onxley received the 2009 Lake Charles Citizen of Arts Award and more recently was inducted in the Educational Theatre Association's Hall of Fame at their annual convention in July 2014. Not bad for a guy who had no desire to direct educational theater until a McNeese State professor suggested it to Onxley while he chased his own acting dreams.
"I don't know if that was supposed to be a compliment or a hint," Onxley says. "Maybe it was well-intended. Or maybe they knew my acting wasn't up to par. I don't know. But it sure is two different worlds, and I found I really liked the business aspect of directing. We had a family business, so business has always been around me, and gave me a little advantage.
"But I didn't know what our objective should be in each production. What are our goals? What are our top three goals for the company to survive and move onto the next production?"
Onxley eventually found out the answers to those questions, questions he never thought he'd ask himself. Because this wasn't the plan. The dream was to be a star, to build on the success of his 'Kay-Kay and Oscar' ventriloquism show that played to library crowds throughout Louisiana and appeared in local supermarket commercials. Onxley still performed during and after college, moonlighting as an associate at The Children's Theatre for steady work and experience.
One day, the then-director informed Onxley that she'd be leaving. Her husband's job was transferring to New Orleans.
"So she told me, 'Just keep it afloat until we find someone,'" Onxley recalls. "I never left."
Onxley simultaneously figured out the ins-and-outs of everyday operations while forging his instructional persona, a healthy dose of discipline chased by a steady stream of reinforcement. Though they put on three seasonal shows a year, dress rehearsals and opening nights don't fuel Onxley's unwavering enthusiasm after all these years. They're necessary. Like he says, "You don't wanna practice football and never play a game."
The real joy, though, is in the process. Day in. Day out. Pulling out a great performance when no one is around to see. There's no glamour to the grind. There's no applause, no bow or curtain call. There's only growth.
"There are some kids who just have that Triple Threat: act, sing and dance," Onxley says. "It catches your eye the moment you see them. You can't learn it in a book. Talent doesn't know GPA. It's an instinctual gift. When you combine that with work ethic and focus and dedication, then you got something special. You can come to rehearsal and acting class and be on time, but that's not being dedicated. You're supposed to do that.
"It's the afterhours," he says. "What contribution do you give to your craft afterward? Are you constantly working on your craft and developing your gift? That's crucial."