Shades of Gray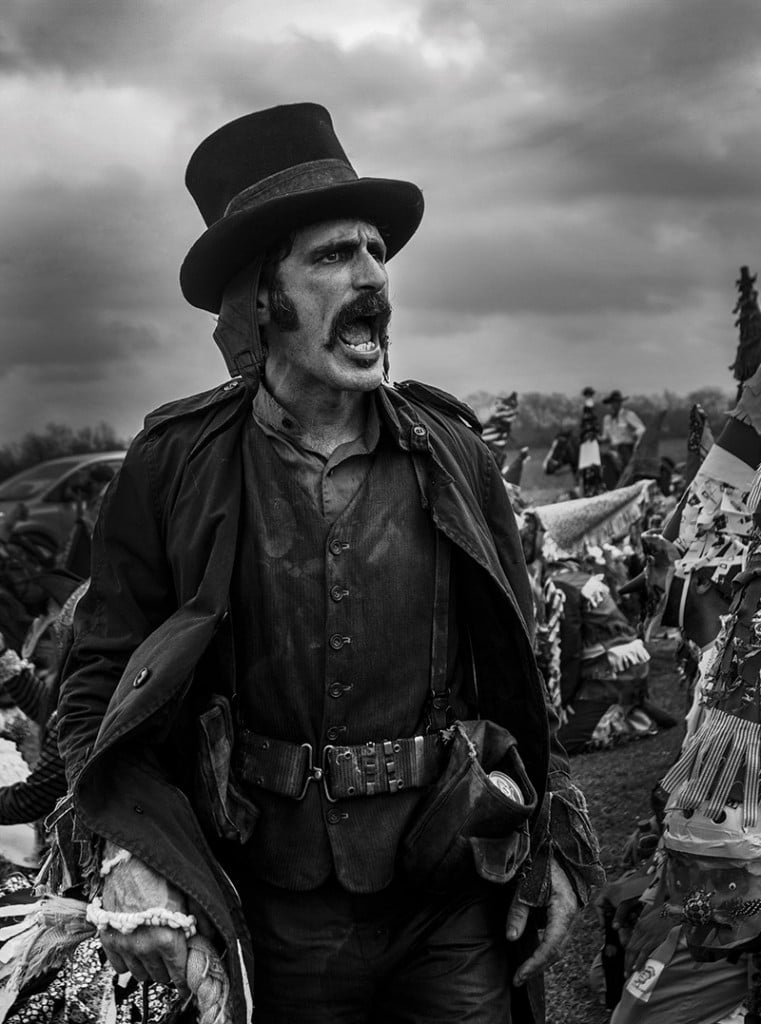 Life in Louisiana's Acadian parishes is colorful, yet, the internationally acclaimed Lafayette photographer Lucius Fontenot is an artist who sees timeless spiritual rhythms and beauty in the gray shadows of Louisiana's Cajun culture.
"I love how unique, beautiful, strange, stubborn and joyous Louisiana is," says Fontenot. "There is always something new to discover. A new image, a new story that leads me to a better understanding of not only who we are but how we got there. Louisiana is a great love of mine. I will always create work about her."
Born in 1978, Fontenot grew up in Mamou to parents who were professional photographers. He studied art at the University of Louisiana at Lafayette and later returned home to work in his parents' studio. Though Fontenot studied painting in college, it was in photography and in the Louisiana Acadian culture that he found artistic expression.
"In a world that is constantly getting smaller and more homogenized, the cultures of Louisiana continue to have a strong sense of identity and authenticity," he says. "And, because it is part of who I am, it is a blessing to be able to discover myself, my family and heritage through this work."
That love of everything Cajun began in 1998 when he attended a French immersion program at the Université Sainte-Anne in Nova Scotia, the original Canadian home of Louisiana's Cajuns before the British expelled them in the mid-18th century.
"It was there that I became proud of where I am from and truly fell in love with my language, my people and our traditions," he says. "It was after Ste-Anne that I vowed to myself that all my work would be about my Louisiana — celebrating it, investigating it, discovering it."
That sense of discovery has taken him into Cajun and Zydeco dance halls, farms, towns and back roads of the Acadian parishes. There he photographed musicians, the landscape, boucheries, and the region's Courir de Mardi Gras, the ancient rural French tradition where elaborately costumed Cajuns on horseback race from farm to farm and chase half-crazed chickens fleeing the cooking pot. But unlike most photographers who have documented this tradition in color, Fontenot photographs the riders in black-and-white.
"I started photographing the Courir de Mardi Gras in the prairies of Evangeline, St. Landry and Acadia Parishes, in black an white about five years ago," he says. "I find that when I take away the vibrant color of the day it frees the image of a set time period. I also find it better portrays the mood of the day — wild, weird, sometimes scary, otherworldly. I don't want to document the Courir de Mardi Gras. I want the viewer to feel the Courir de Mardi Gras.
"Louisiana is where I am from," he says. "Louisiana is who I am. Louisiana is what I do. It honestly says it all."
And it does. ■
To see more of his work visit lafphoto.com