Recettes de cocktails: Cool Cure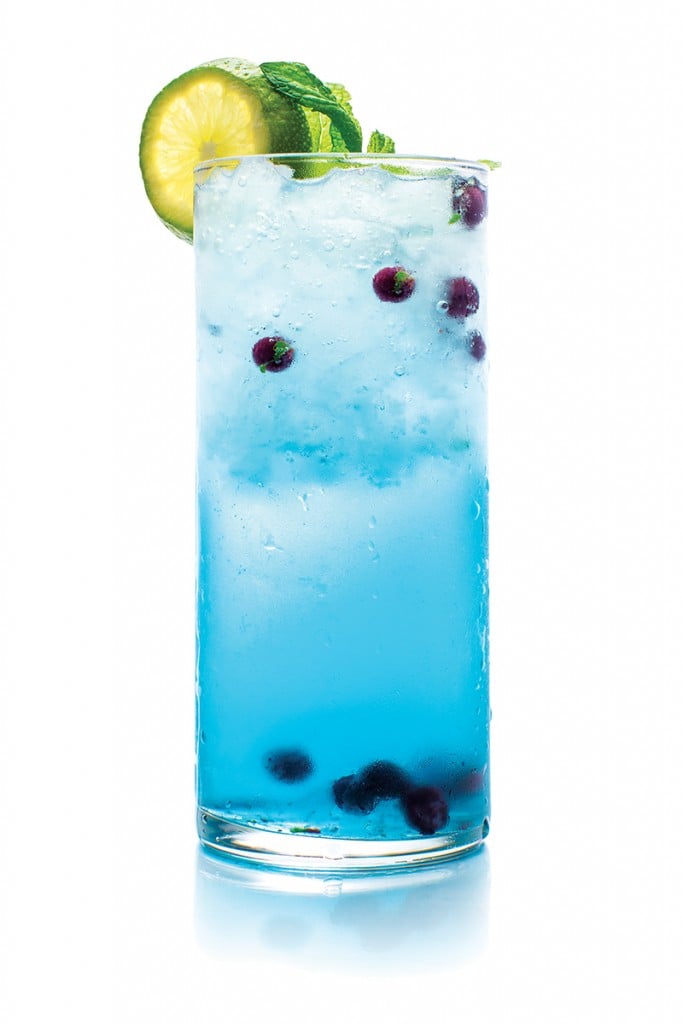 As summer tightens its sweaty grip, and afternoons are blistering hot, nothing sounds better than a refreshingly crisp cocktail. Tall, ice-cold and in hues of blue. How about fresh mint, blueberries, lime and crushed ice, too? And let's imagine Stoli's Blueberry Vodka and a splash of Bols Blue Curaçao as well. Chilled. Doesn't that fantasy feel better? Ahhhhh.
Enter the new Blueberry Mojito, sprung from the imagination of the award-winning bar team at Fezzo's in Broussard, where you can watch all the oyster action from the bar while sipping Blueberry Mojitos until you cure those summertime blues. A dozen chargrilled oysters, some crawfish wontons and grilled red snapper and you are good to go.
Phil Faul and Pat Bordes opened their first Fezzo's in Crowley in 1999. Fezzo's Seafood, Steakhouse and Oyster Bar in Broussard is their third location, built from the ground up in 2016. Each location has a local, cult-like following.
This cool blue cocktail is simple enough to make, and will ease you into the chill zone.
---
RECIPE
Fezzo's Blueberry Mojito
❶ Muddle 2 mint leaves and 6 fresh blueberries in 1 ounce of Finest Call Bar Syrup (simple syrup) in a metal bar shaker (2 turns of the wrist does it).
❷ Add 1.5 ounces Stolichnaya Blueberry Vodka, 1.5 ounces Rose's lime juice (a concentrate), a splash of Bols Blue Curaçao and 6 ounces club soda.
❸ Add one scoop of crushed ice, toss the shaker twice and pour it all into a Collins glass. Garnish with fresh lime, mint and, or blueberries.
---
Fezzo's Seafood, Steakhouse & Oyster Bar / locations in Broussard, Crowley & Scott. Fezzos.com