Reality On The Bayou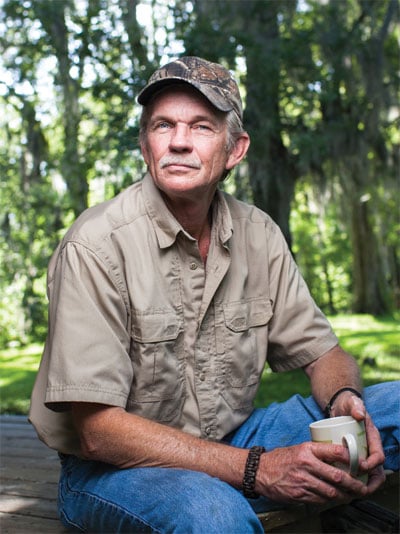 From the blatant, bushy, bearded boys of Monroe to the notorious "choot 'em" motto of the Pierre Part swamps, Louisiana reality television, both ludicrous and heartwarming, proves that life in the Bayou State is incomparable to the rest of the world.
"People are so interested in it because it's a way of life that's been forgotten," says Chase Landry, a cast member from "Swamp People" of Pierre Part. "You know, you turn on the TV, and most reality shows you hear about are on the West Coast or East Coast. It's not even reality; it's something thrown together. This show is all about our history and what we do. There is still an older way of life that's being lived to this day."
History Channel's "Swamp People" is considered a veteran in the world of reality television in Louisiana. The alligator hunters debuted their show in August 2010 and are now in their fourth season. The episodes follow the day-to-day life of Cajuns, especially Landry and his family, as they wrangle alligators, among other critters, in the vast Atchafalaya Swamp.
Because of the overwhelming response across the nation to the first season, "Swamp People" was the catalyst for the birth of more Louisiana reality shows. One of the newest is the CMT show "Swamp Pawn" in Bayou Pigeon, relatively close to the Pierre Part crew.
"It's a big secret we got down here (in Louisiana)," says Rick Phillips, the main character of the "Swamp Pawn" series. "The rest of the country doesn't have a clue. So, it's kind of opening up. That works great with reality TV, because the main thing they're after is something that's never been seen before."
Phillips is a wholesale seafood dealer and processor and owner of Phillips Seafood, LLC, in Bayou Pigeon in Iberville Parish. He classifies himself as a "middleman," buying seafood from fishermen and then processing and distributing it to restaurants, businesses and markets. Phillips reveals that "Swamp Pawn" is no different from what he's been doing for 28 years.
"In my mind, the show is an advertisement," he says, "educating people out-of-state on how good our seafood is, how special it is, and getting them behind it. That's why I'm doing it."
As he read fan letters aloud, Phillips' face lights up like fireflies twinkling under cypress trees in the late evening. He expresses sincere gratitude toward his faithful followers and the relationships he has built through the show, especially with his production crew.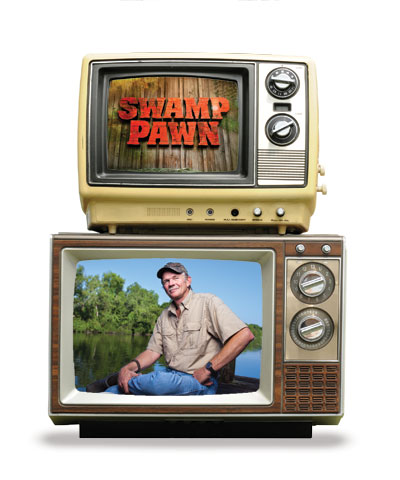 "You get these people who've been in this warp," he says. "You bring them down here, and their real selves come out. They love it down here. On the last day the [production crew] were here, some of them started crying because they didn't know if they'd be back or not. It was real heartfelt."
Phillips says he and producers strive to keep "Swamp Pawn" as authentic and natural as possible. Before any material is sent to CMT, Phillips reviews and approves it.
"I'm kinda like a producer," Phillips says with a laugh. "They take what I tell them and come up with stories. Everything we do can happen, will happen or does happen."
But Chase Landry admits that after the first two seasons of "Swamp People," producers began to transform the series into a "soap opera." He says the show is now more fabricated and different from the way it was when it first began.
"I find the first season was the best because they didn't try to intervene with anything," Landry says. "They just let us do our natural thing, they showed us doing our natural thing, and that was all they showed. Now, I find they're kinda twisting things around. Our crew kinda gets mad at me because a lot of times I butt heads with 'em," he adds. "You know, I'm one to do it cut-and-dry and show it for what it is. We don't need to fabricate or make up anything. So, I kinda get my butt chewed here and there for going against the grain."
While discussing their shows, both Landry and Phillips acknowledge the stereotypical misconceptions about life in Louisiana. There will always be people, Landry says, who think Louisiana shows are nothing but "a bunch of back-road idiots that paddle pirogues to school." The misconception, however, does not seem to discourage these reality TV stars. "I just brush it off my shoulder," Landry says. "If they don't know about us, don't pay us any respect or give us the chance to show them that's not how it is, then we don't need to worry about it."
FOCUS  ON  THE  FANS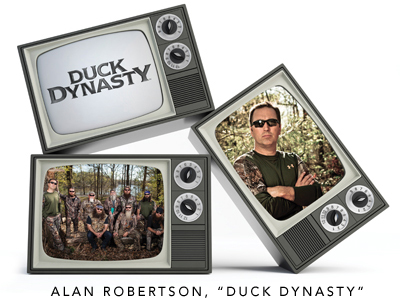 Instead, he says the cast members focus on the fans who built the foundation for the show. Visitors from all over the world have come to the small town of Pierre Part in Assumption Parish to meet the "Swamp People." Landry says these loyal fans see the show for what it truly is, and they are amazed by the unique beauty of swamp life.
Another Louisiana reality show that has captured national attention is "Duck Dynasty," A&E's most-watched series. The show depicts the life of the Robertson family in Monroe and its Duck Commander business. However, what may be even more famous than their duck calls are the long, flowing beards of the Robertson men.
"With the success of shows like 'Swamp People,'" says Alan Robertson, the oldest brother of the family, "cable networks were looking for Louisiana-based families with an interesting story to make a show about. Our family fit what they were looking for, and the show has really connected with America."
Robertson is not seen on television but assists the family with both the business and the show. He said he's known as "Beard Wrangler" at Duck Commander.
Phil Robertson made the first duck call in 1972, says Alan Robertson, and today the family produces 600,000 duck calls a year. He says he believes "humble beginnings to successful business" is one reason people like the show.
"Another thing we hear from fans is that they love the spiritual component that is evident with the prayer and Willie's voiceover at the dinner table," says Robertson. "Willie says, 'At the end of the day, it's always about family sticking together, even when we don't always see eye-to-eye.' Another thing people love is the humor of the show, especially as delivered by Uncle Si."
Robertson stresses that the show is true to the family and its values. He mentions that Kay Robertson often says, "They are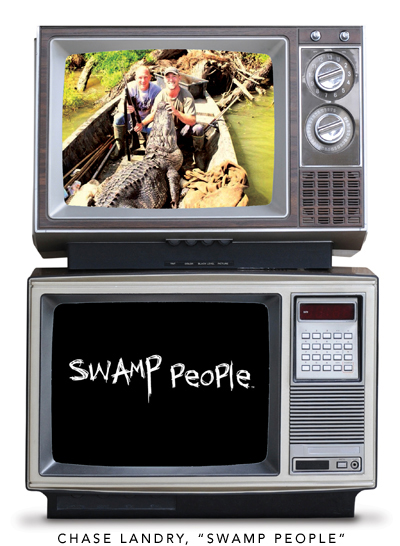 just paying us to be ourselves."
Asked how the show is different from other reality shows, Robertson replies, "There is probably not another show on television that appeals to all ages within a family. The show seems to be loved by children, teens, young adults and the middle-aged, as well as seniors. It's bringing people together, and we are very proud of that. The show is also good, clean fun with no profanity or vulgarity, which makes it unique in today's reality genre."
Heidi Bordogna, the University of Louisiana at Lafayette's assistant director of Moving Image Arts and assistant professor of Communication, says she understands reality television's fascination with Louisiana life.
"A part of the draw is the tax incentives," says Bordogna, who is originally from New Jersey. "It's cheaper to film here. Plus, for some reason, there's mystique about it. You have everything from Cajun to Voodoo culture to New Orleans and all this stuff."
The professor also says the reality shows are lucrative for Louisiana because they bring interest and jobs to the state.
"I feel the good outweighs the bad," Bordogna says, "but I understand the defensive perspective. If people are concerned about Louisiana being portrayed in a negative way, then certainly it isn't good. But that's what viewers are looking for. I think people understand that's not everybody in Louisiana."
Phillips from "Swamp Pawn" agrees with Bordogna in that he says his reality show helps promote his business as well as the young fishermen of Louisiana. He describes the fishermen as a "treasure" of the state because there are not many left.

Where the Heart Is
Phillips, an erstwhile fisherman himself, said he became a seafood processor and distributor because he knew fishing alone would not provide for his family. He says that when he retires, he hopes to return to fishing because that's where his heart is.
"That's what everybody did around here for 300 years before we got modern," Phillips reflects. "So, where are we going to get our seafood from if we don't have fishermen?"
As his bright blue eyes gleam with gratitude, he holds up his stack of fan mail as evidence of those who support his earnest, hard-working way of life in Bayou Pigeon.
"Most of the responses (from the show) that I'm getting are from people 40 and up," says Phillips. "It's people that miss the old way in America, the old values. They're worried about their country. They want to see working, happy, nice people. They're tired of seeing all the stuff that's on TV now."