Pour la maison: Shelf Life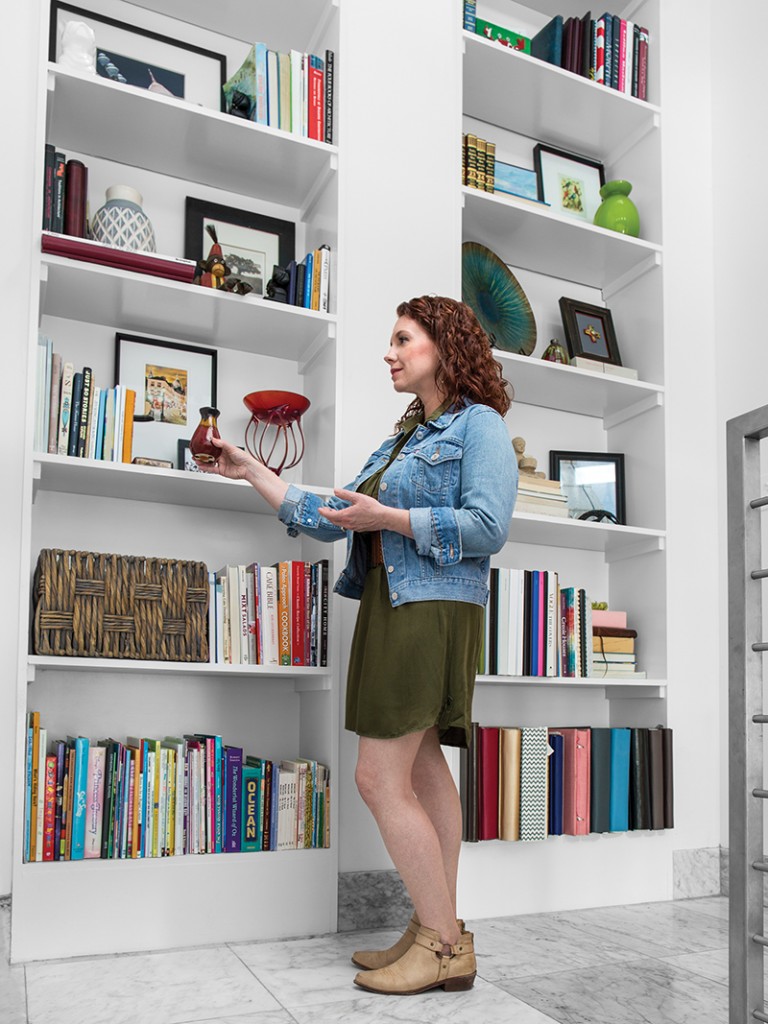 Thanks to a certain Netflix special, books and collectibles have recently fallen to the bottom of the home goods power ranking.
While your freshman-year Norton Anthology of Literature may not exactly "spark joy," that doesn't mean you should shy away from giving more sentimental tomes and treasures prime shelf real estate, according to Lafayette interior designer Tanya Zaunbrecher.
Zaunbrecher says these items create an authenticity and depth to your shelves that you can't buy.
"Having elements of your past helps give it life," she says. Otherwise, "everything's too new."
She favors creating a background layer on each shelf with something visually captivating, such as a large piece of artwork or album.
"It helps a normal library become more to look at than just a bunch of books," says Zaunbrecher.
But what separates #bookshelfstyling from pure clutter? Zaunbrecher says it's all about balance.
"Scale is a big deal," she says. "You have a hierarchy of small, medium and large — it creates a vignette."
Something as simple as shelving items in unexpected ways can add dimension. Don't be afraid to stack books horizontally or turn them backwards to create a more modern look, recommends Zaunbrecher.
"If you're trying to achieve something minimal, pick things that are similar in color," she adds. "Try doing it all in white or black or all pastel colors."
As the mother of a toddler, Zaunbrecher knows firsthand the hardest part of styling a bookcase can often be figuring out what to place on those high-traffic, bottom shelves.
"We know that it's going to get messed up; that's what baskets are for," she says. "You don't have to feel like it's a museum."
---
HOW TO
Style a Bookshelf
❶ Figure out the overall style you're trying to achieve.
❷ Arrange big items first to create a background.
❸ Add stacks of books in varying heights and widths.
❹ Fill in the spaces with smaller items.
❺ If you need all the space for books, try sorting by hue.
---
ABOUT THE DESIGNER
Tanya Zaunbrecher is a registered interior designer and half of the husband-and-wife duo, Zaunbrecher Design. She and her husband are both graduates of the University of Louisiana at Lafayette's architecture program and specialize in "designing unique projects for unique individuals."
---