Porch And Redfin Release 'Best Place To Own A Home' Survey – New Orleans Ranks Best And Worst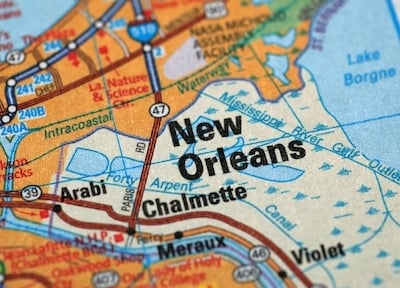 NEW ORLEANS – Porch, a free home network where homeowners and home professionals can connect, in partnership with national real estate brokerage service Redfin, released the results of their "Best Place To Own A Home In America" survey today.
New Orleans ranked in the top and bottom ten in multiple categories.
According to more than 10,000 homeowners who shared their sentiments by answering questions in 11 subcategories :
• New Orleans rated highest in resident satisfaction and lowest in healthy living. It was above average in commute, security and safety and economic opportunity, and below average in educational opportunity. Cities with similar rankings included Pittsburgh, San Antonio and Atlanta.
• New Orleans homeowners ranked their city #4 out of 67 cities for RESIDENT SATISFACTION (only 3% of residents regretted buying their home in New Orleans)
• New Orleans homeowners also ranked their city #10 out of 67 cities for LEAST HEALTHY.
New Orleans ranked #31 for overall "Best Place To Own A Home In America," and ranked in the following categories:
• RESIDENT SATISFACTION #4
• LEAST HEALTHY #10
• COMMUTE #15
• SECURITY AND SAFETY #21
• ECONOMIC OPPORTUNITY #28
• REAL ESTATE CONFIDENCE #32
• TAX FAIRNESS #33
• WALKABILITY #46
• CLIMATE #48
• EDUCATIONAL OPPORTUNITY #50
• HEALTHY LIVING #58
"The Porch survey illustrates there is much more to homeowner satisfaction than square footage and the number of bathrooms," Nela Richardson, Redfin chief economist said. "Communities that offer benefits like highly ranked schools, low crime rates and short commutes tend to have higher home values than surrounding neighborhoods."
"With this survey we wanted to focus on how homeowners perceive their place of residence," said Porch.com Senior Vice President and Head of Communications, Craig Cincotta. "Our sentiment based survey is unique, and the insights we have found have provided interesting analysis mirrored alongside external data and current events in each of the 67 metros polled."
The Best Place To Own A Home In America survey polled a representative sample of 10,007 U.S. homeowners across a variety of dimensions including safety, climate, commute times, access to education, taxes, real estate trends and more to gauge homeowners' sentiment about the cities and communities where they live. Additionally, Porch partnered with Redfin real estate agents to garner local knowledge about some of the cities discussed in the results.
The survey was conducted in July and August of 2015.