Plus ça change: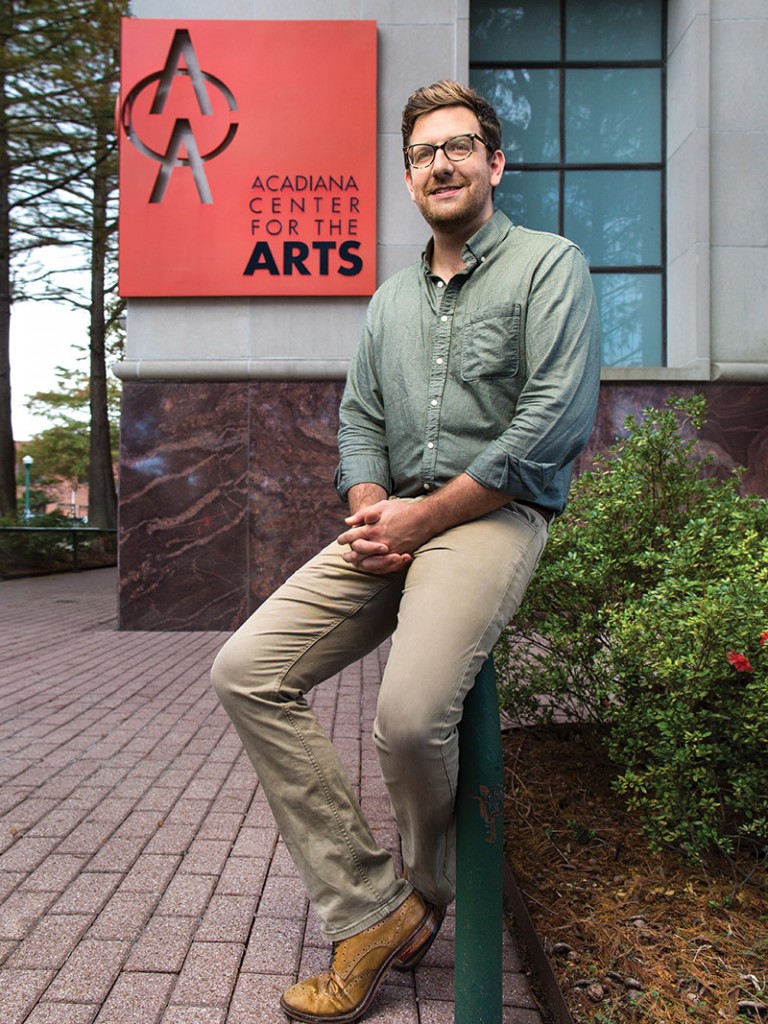 Quo Vadis Arte? Where does the Acadiana Center for the Arts go from here?
What happens to the arts when public assemblies are restricted? Where does the local art scene go? An interview with Acadiana Center of the Arts' Executive Director Sam Oliver offers some insights.
How do you see the future of live entertainment in Acadiana?
I heard the problem best described by an artist friend. 'We are in the business of gathering people.' I agree. All art, music and creative thought are about gathering, sharing and exchanging. Unfortunately, COVID-19 transmits well in environments built for that purpose. The future of live entertainment depends, as it always has, on the audience. The reduced capacity needed for social distancing is much harder economically, but it is possible. It is the job of groups like ours to earn the trust of audiences who might otherwise stay home without diminishing the live music experience.
How do you think our habits will change when the pandemic has passed?
The roots of our culture in South Louisiana are deeply embedded in music and communal celebration. I am far more concerned about losing support for those experiences. We've seen how fragile our way of life can be. All it takes is one generation to lose centuries of culture and tradition. Hopefully, we will remember how to dance and pass a good time when this is all done.
What strategies do you see to help artists survive?
I have never met an artist who was afraid of a hard day's work. Artists know how to survive and thrive with very little. Some musicians in Acadiana have taken to nightly busking on social media for tips over payment apps. It's a strategy certainly, and it helps keep them relevant for an eventual return to live events. Others have taken to farming, landscaping or other jobs that help meet their bills. Their once over-crowded evenings are now used to compose, experiment and prepare themselves with new and fresh work for the day that they can return to the stage.
Have you had any conversations with other arts organizations on this subject? What is their thinking?
The consensus among the arts organizers of our area is that this moment is a challenge that will help to democratize access to art and culture in a way we would have never previously thought possible. No doubt the challenge will be too great for some organizations that won't survive. But the potential is for an entirely new generation of people to access so many facets of human culture that were previously locked in the spaces of the elite and wealthy. The Acadiana Symphony Orchestra is a great example with their successful all-virtual performance in September. The Hilliard Museum has produced more videos and writing that dives deeper into their collections than ever before. The virtual experience does not replace the real gathering; however, we suddenly have the tools to help us cast our net wider than ever before when we are able to invite our community to gather once again.
---
Exhibitions on View:
Aileen Bennett: The Illustrated Café, presented by Advancial 
An immersive installation full of wimsey, Bennett transforms the AcA cafe into a lifesize, interactive illustration. Ends Jan. 30.
The Healthy Artist
A group exhibition exploring wellness and art during the time of quarantine. Ends Jan. 9.
---
Upcoming AcA Events
Second Saturday ArtWalk returns in full force each month with AcA where gallery admissions are always free. New art exhibitions open each month, featuring artists from across the country as well as local favorites.
Gulf Brew, Louisiana's favorite craft beer festival, returns to Downtown Lafayette in Spring 2021 as a street festival. Sign up to taste more than 200 new craft beers from local breweries and across the country. All proceeds benefit the AcA.
Student Arts Expo, AcA's celebration of student artists and performers, returns in Spring 2021 to more than 20 venues across Downtown Lafayette
---
AcA
101 West Vermilion St., Lafayette
acadianacenterforthearts.org