Personnes d'Acadiana: Funny Girl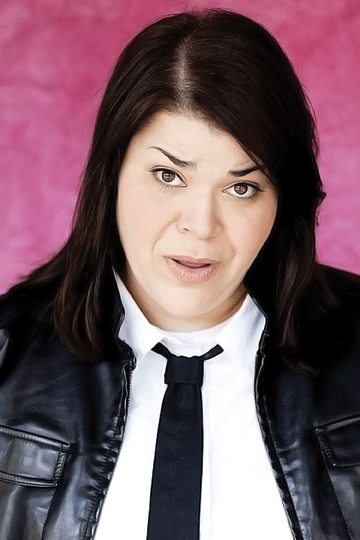 ENCINO, Calif. – Sunglasses block the 11 a.m. glare, shielding the small lingering traces of Terre Haute that droop beneath her eyes.
Armed with a too-pricey coffee and a thimble's-worth of yogurt parfait, Lake Charles comedian Jen Kober tries to romanticize (or is it rationalize?) her insane travel schedule by saying, "There's something very Kerouac about it." Four weeks on the road will do that to you.
This weekend – scratch that: this hour-long Starbucks oasis – is really the first (and last) opportunity to exhale and decompress. From here it's off to places like Manchester, Ind.; Dennison, Ohio; and St. Francis, Ill. – towns where four stars are placed on first graders' homework, not the local accommodations. To be fair, Kober also has upcoming gigs in Miami, the world-famous Comedy Store in Los Angeles and the MGM Grand in Las Vegas, but as she shares this, there's still a bit of Bloomington on her breath, a kernel of leftover Kalamazoo in her slouch and the remnants of some other Midwestern college town in a suitcase full of dirty clothes and mini bottles of motel mouthwash.
That's the funny thing about the funny woman – every teaspoon of success has been chased with a ladle-full of grit. For all of Kober's mainstream success – her credits include roles on HBO's Curb Your Enthusiasm, NBC's Up All Night, ABC's Happy Endings and a recurring part as lawyer Andrea Cazayoux on HBO's Treme – she's yet to abandon her stand-up roots, sprinkling in a couple of big-city comedy club tour dates amongst her 88 college campus stops for 2012.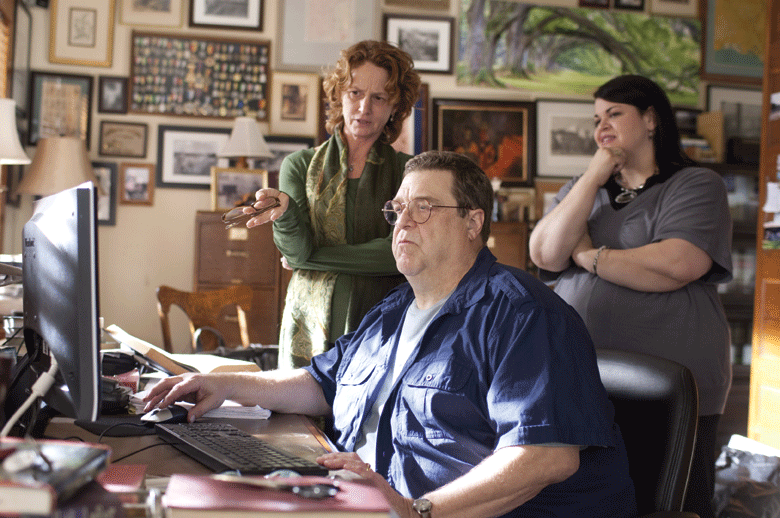 In a weird way, these dimly lit stages in smoke-filled rooms are home – and always will be.
"Not too long ago, I did 311 shows in 316 days, so that whole year is like a blur to me," Kober says. "I don't even know what happened. People are like: 'Remember? We saw you in this town at this show.' And I can't do anything but say, 'No, I really don't.' It all just morphs into this giant blur of me on a stage in front of a Chick-fil-A in front of a dining hall at a university where most of the students didn't know there was going to be a comedy show. They're just trying to do homework."
Good luck with that, kids. While her delivery is seamless, Kober's style will never be confused for docile. It's loud (but not annoyingly so) and abrasive to some but unapologetic to all. No subject is taboo in a dialogue that leans liberally on the use of four-letter words. Couple that with a deep background in improv and Kober's routines often divert from the script. She's a bit of a comedic socialist – known for bringing everyone in the crowd to the same level by picking on the skinny Barbie up front while making the factory worker in the back feel like a million bucks.
"This material is so on the edge that it comes off like I'm being mean – and I'm not," she says. "That's not where I'm coming from at all. … It's funny – my voice is the same; it's just matured. What my voice is is someone who is constantly upset that the world is not running at its most efficient and that we're bombarded with so much bull. And the rest of my voice is how I buy into that bull because I'm an alpha-consumer in every freaking way. So I am my own worst enemy – that is my voice."
In a literal sense, Kober's voice hasn't changed at all. Despite living in Los Angeles since 2005, her words are still coated with that Cajun/Texas-y blend you find in most good folks who hail from the Acadiana border town of Lake Charles. The city served as the setting for the genesis of Kober's comedic rise when, after a stint at a Chicago acting conservatory, she returned home and formed the improv troop Dysfunction Junction while still a student at McNeese State University. For three bucks and a canned good, you could see Kober and her crew perform skits at D'Agostino's Bistro downtown every Wednesday night. The place was usually packed. To Lake Charles, this cultural concept was somewhat foreign yet welcomed. They embraced it immediately.
Though Kober now lives primarily out west, she still owns a twice-battered home (hurricanes Rita and Ike) in Lake Charles and retreats back often to bounce new material off familiar crowds at such places as the Luna Bar & Grille and Lake Charles' Little Theatre.
In a not-so-weird way, Lake Charles is still home and always will be.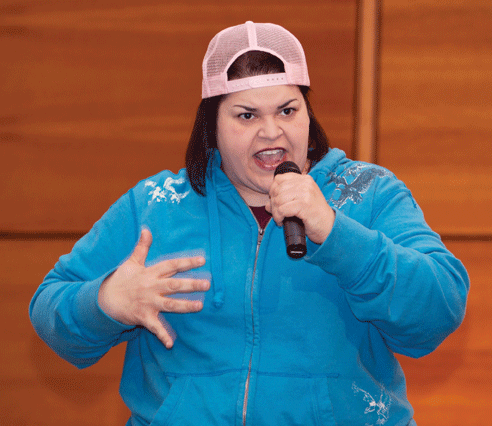 "I love Lake Charles," Kober says. "It's the perfect little haven for me. I have a little house there with a yard and a little cool porch and all these Christmas lights everywhere, a crazy neighbor, and it's amazingly fun … and for comedy, it's my safe place. I can't sit at a computer and write jokes. I'd bash the computer over my head. I'd rather have the chance to get up and freestyle it, and that's what Lake Charles lets me do. I can go up there with a beer in one hand and a microphone in another and just talk for an hour. And they go with me; they let me. And if something doesn't work, I'll tell them, 'Look, I'm gonna work on that, and next time it will be funny, and you're gonna wish you laughed now.' It's like a muscle. You have to work it out, or you quit being funny."
Although she landed a five-day-a-week job as a comedic performer at Orlando's Walt Disney World in the late 1990s, Kober's first big break developed afterward, when she returned home as a morning-radio DJ. Well, technically, it wasn't as much of a break as it was "a push," Kober explains. Sinbad, the actor and comedian, was performing in Lake Charles, and it was Kober's responsibility to open for him with 20 minutes of stand-up. Apparently, she knocked it out of the park because her routine prompted Sinbad to strongly suggest Kober move to California.
"The more I thought about it, I was like, 'Yeah, why don't I move to California?'" Kober recalls. "I got a spot in the San Francisco Comedy Competition and was lucky to place seventh. You've never seen anyone happier to place seventh than I was. It was a start. While that was going on, I did open mike nights somewhere every day for six straight months. I'll never forget that.
"You talk about pressure," Kober continues. "Delving into drama (with Treme) or any of the other stuff I'm doing now – that's not pressure. Pressure was driving all over the Bay area every night, knowing that unless I sell a couple of my CDs that night, I'm not going to have money for gas to get across the bridge. Now that's pressure."