Of Robichaux and Thibodaux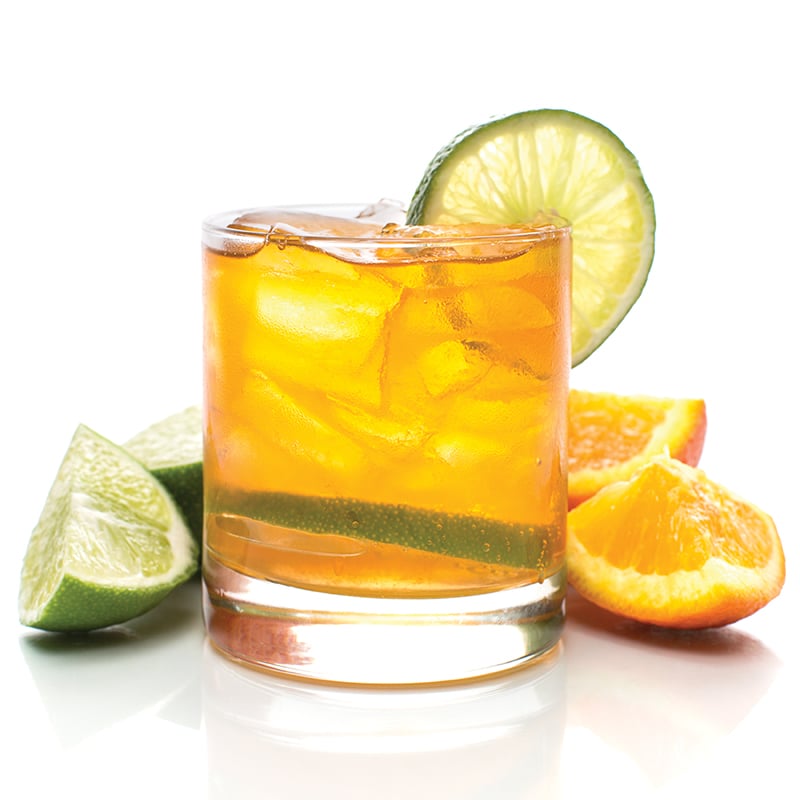 The moderately sweet, complex citrus flavor of aged Satsuma Rum accented with bitters and fresh lime renders an intensely refreshing, medium-length finish.
---
Prompted by recollections of childhood visits to Cinclare Plantation near Brusly, Michael Dalmau's eponymous restaurant commemorates his exiled Cuban grandparents who resided there for 50 years.
Opened in 2016, Cinclare Southern Bistro is bringing globally-inspired taste adventures to Thibodaux. The intimate 48-seat haven has been attracting a cult-like following for its enticing cuisine prepared by new rising-star chefs.
Dalmau is equally devoted to the chefs' seasonal fare and bar manager Jeffery Markel's celebrated craft cocktails. Such signature best-sellers as the rum-laced Robichaux attracts regulars initiating dinner in the 27-seat, well-stocked bar.
"Bright and refreshing, simple and satisfying, the Robichaux's fresh lime juice and dash of angostura bitters add complexity, while the ginger ale adds sparkle," says Markel.
Co-head chefs Crystal Lachney and Logan Boudreaux bring their transcendent, seasonal creations to rapt fans. Initially gleaned from the John Folse Culinary Institute as top students, the young powerhouse team excels with synchronicity and verve.
Among the select few Americans awarded a 2017 summer sojourn at Institut Paul Bocuse in Écully, France, Chef Lachney incorporates French techniques into such dishes as duck breast tenderized by sous-vide and accented with a fig-cane gastrique, lamb sausage with fragrant fennel-onion jam and mouth-watering Wagyu hanger steak finished with a smooth bone-marrow bordelaise.
Open for dinner only Wednesday through Saturday, Cinclare has limited hours. But you don't have to land any reservations in Thibodaux to enjoy a couple rounds of their beloved Robichaux cocktail with friends.
---
RECIPE
The Robichaux
Fill a double Old-Fashioned rocks glass with ice.
Add 3 ounces ginger ale, 1½ ounces Bayou Satsuma Rum, ½ ounce freshly-squeezed lime juice and 2 dashes Angostura bitters. Give it a gentle stir.
Garnish with a lime wedge.
---
Cinclare Rustic Southern Cuisine 601 W 3rd St., Thibodaux
985-227-9507• cinclarefoodanddrink.com
---