Novel Dining Concept
News Brief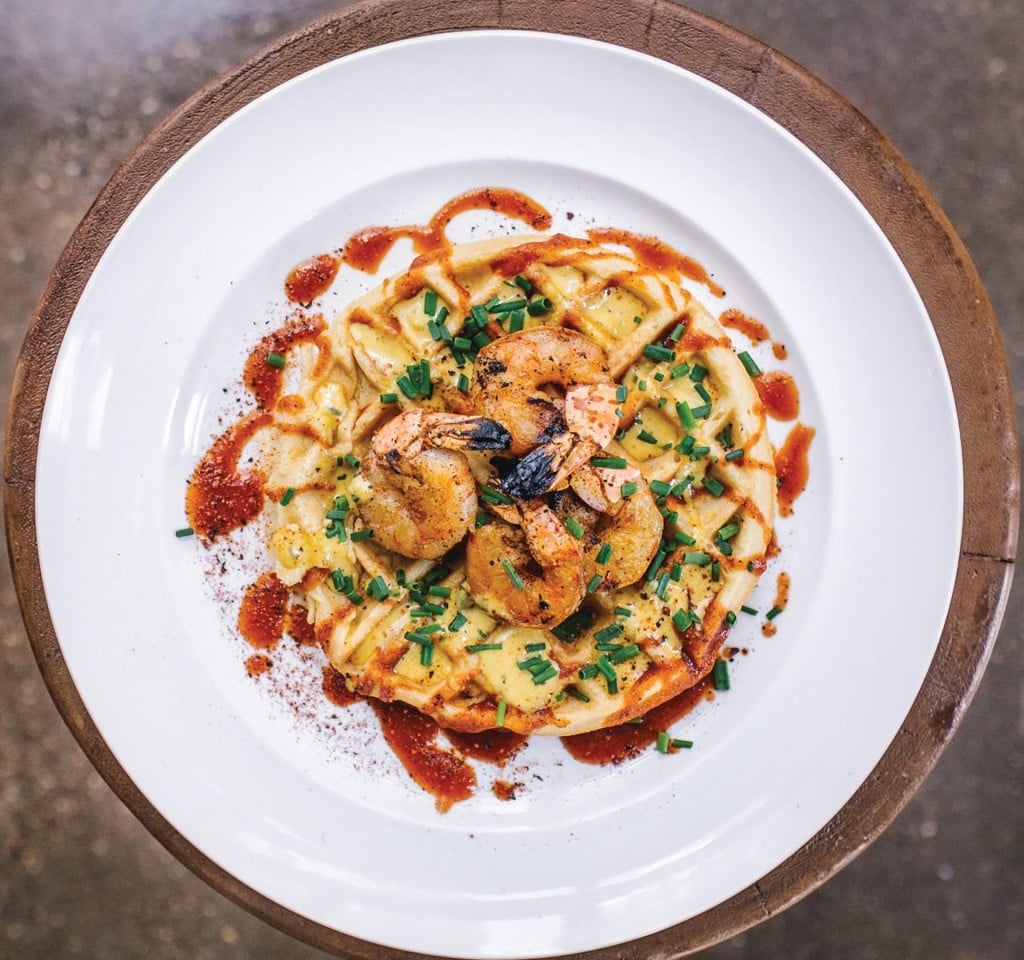 Lafayette
Using farm-direct American Wagyu beef (aged and smoked) and locally sourced seafood, the new Lucky's Fire & Smoke (locally owned by Eddie Khoury and Rene Colina) sends diners on taste adventures through licks of fire and wisps of smoke. Situated in the former Zuhause Bakery & Coffee Bar, the new fine dining venue (founded in Detroit by three-time James Beard-awarded Chef Jimmy Schmidt and partners) utilizes slow cooking techniques for signature dishes and handcrafted signature cocktails. Opening in June (facebook.com/luckyslafayette).
New Center Underway
Broussard
McClain Companies' second location of Market Eatz, the popular Lafayette-based indoor-outdoor eatery, is expanding with the new mixed-use Sabal Point development currently under construction in Broussard along with other commercial spaces and three-bedroom homes (priced in the $200,000s). An outdoor patio will overlook a pond in the center of the development, which is slated for completion mid to late fall 2022 (https://www.restaurantji.com/la/lafayette/market-eatz-/).
New Iberia
Kids Reading to Cats
The LIT (Librarians in Training) Crew of middle schoolers has been raising funds for Angel Paws Adoption Center to help keep it up and running while also stocking needed supplies via a new literacy event benefitting both the kids and the cats. The children are reading to (orphan) cats while also petting and brushing them, which is to help the kitties to become more comfortable around people, thus giving them a better chance of being adopted (angelpawsiberia.com).
New Nurse Practitioner Clinic
Youngsville
Cypress Health + Wellness, a new family nurse practitioner clinic, recently opened for primary care, sick visits and management of all types of disease processes. They can write prescriptions, do bloodwork and offer in-house testing for COVID-19, flu and strep. Services include Botox, chronic allergy treatment, weight loss services, joint injections, abscess drainage and laceration. To verify insurance: 337-450-3047 (cypresshealthclinic.com).